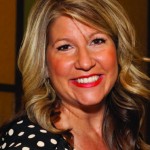 Beth Schwartz
Oct 04 2019 . 7 min read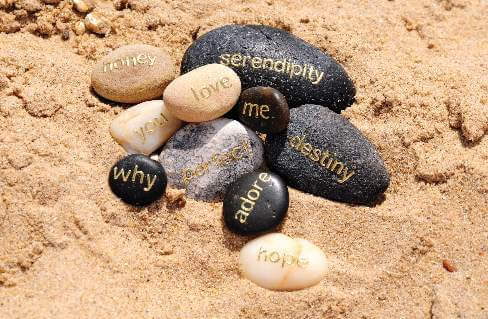 "It was out of a passion to help people," explains Lucinda Mahoney, of founding Cannabella Kitchen in 2016, "but," she pauses, "I never thought I would be the one I was helping."
Reflecting back Mahoney, 60, had absolutely no idea cannabis would play such an instrumental role in her healthcare story. "I just think it's God's way for me," she says. "Steve, my husband, believes my call to cannabis was for this."
As CEO of Cannabella Kitchen, a boutique cannabis extraction operator and producer of edibles and topicals located in Carson City, Mahoney oversees the development of a number of consumable and topical products that ended up becoming instrumental in her battle to beat an aggressive form of breast cancer.
After being diagnosed with Her2+ breast cancer or "the nasty one," as she calls it, in June 2018, Mahoney decided to immediately introduce cannabis into her treatment plan. "It took me six weeks to receive the chemo because of all the prep that was needed, and I felt I needed to take control and help myself."
Mahoney started by doing extensive research that helped her to formulate the unconventional part of her cancer treatment. "I found medical studies conducted in Spain that concluded that the use of CBD and THC together creates a synergistic effect that killed cancer cells," she says of the research of Dr. Cristina Sánchez, a molecular biologist at Compultense University in Madrid whose research has shown that cannabis kills cancer cells.
As for her traditional treatment plan, Mahoney's oncologist recommended that she undergo two types of chemotherapy every three weeks for six months. As well, her medical team wanted her to undergo immunotherapy for a year to deplete cancer cells associated with Mahoney's Her2+ diagnosis.
From the beginning, she let her physician know she planned to use cannabis. "I wouldn't say she didn't support it," recalls Mahoney. "Her reaction was, 'that's not a federally approved drug.'"
But Mahoney had done her homework and her goal in using cannabis to complement her traditional cancer treatment was twofold. "One to kill cancer cells, reduce the size of the tumor and, two, to help me manage the chemo's side effects," explains Mahoney. Based on her research, Mahoney found that she would need to take 500 mgs of RSO (Rick Simpson Oil) or concentrated cannabis oil per day.
Of the 500 mgs, Mahoney says, "there was no way my body could process that. I was only able to get up to 100 mgs a day and I had to step up to it slowly. Initially I could only take 20 and then 30 mgs and it was a slow climb. Even at 75 mgs I passed out because I stepped it up too quick. I am a lightweight. I essentially overdosed myself twice by taking it too fast."
Mahoney took RSO made specifically for her every night before going to bed. "I would wake up high and kind of cloudy. I hated that but by noon the effect was usually gone."
An essential ingredient added to Mahoney's custom blended RSO was terpinolene, which is an anti-tumoral terpene found in cannabis. She also offers that "if you just buy distillate, it's not full spectrum, the terpenes have been removed, it's not going to help you. It's about the synergistic way it works with CBD."
After taking RSO daily for six weeks, followed by one round of chemotherapy, and then three more weeks of RSO, Mahoney had a manual exam and her tumor had shrunk by 75 percent. "I was over the moon that it worked that fast," she says. "The oncology nurse who checked me at the second chemo appointment just looked at me and said, 'What are you doing? Whatever you are doing, you are doing it right.' She was very surprised, and I was very delighted.
"So how much of it was the chemo versus the RSO?," questions Mahoney thoughtfully. "I think it was a combination of both. The Spain studies indicate you should take the RSO concurrent along with chemo. It shouldn't be one or the other. The pharmaceutical company that makes Herceptin would take full credit for that. I can't really determine which it was."
At nine weeks Mahoney stopped taking RSO. "At that point I reduced my dose to manage for the side effects for the chemo. Then I pretty much stopped taking the RSO and started using edibles," she says. "I used our (Cannabella Kitchen's) 10 mg lozenges to manage the mouth sores. I used our edibles along with CBD to manage the aches and pain of the chemo and I was still only doing 10 mgs a day. Sometimes I did 20 depending on how I was feeling. I also used edibles to help spur my appetite because during round five of chemo I had really lost my appetite.
"Also, the chemo caused a lot of neuropathy and we have a neuropathy salve that I used for my feet, my hands, and my arms. I sound like an advertisement for my products, but they all worked," she humbly offers. "I breezed through chemo compared to most and I know it was the CBD and THC that really helped me through that. So, regardless, whether it shrunk the tumor, it helped me with the mouth sores, the hunger and the neuropathy—there are just incredible benefits."
In July 2019, a year from initial diagnosis, it was concluded that Mahoney was clear. "All my scans are clear. However, due to the aggressive nature of the cancer I had, it has a high recurrence factor, so I am still on two immunotherapy drugs. One I will take for five years, one I will take for one year," she explains. "Then I am going to restart another round of RSO to complement the immunotherapy. I still have residual side effects from the Herceptin and the chemo, I am still struggling with that, so I am waiting for that to all clear. I am 90 percent clear. In about two months I will restart taking the RSO just to help prevent recurrence because if there are any cancer cells in my body still, I want to continue to have the RSO do its job."
As far as recommending cannabis to others on a similar healthcare journey, Mahoney emphasizes that people should do a lot of research and consult with their doctor. "The bottom line is to consider cannabis as an option to supplement traditional treatment," she says. "I would never say to anybody to do it alone. And a lot of the information that is out on the internet is examples of people who just went the cannabis route and they have done fine but with my type of cancer, I would be dead by now. I would have had six months."
As for herself, prior to being in the cannabis industry Mahoney would have never thought to incorporate the plant into her treatment plan. "I was pretty far removed from it. I wouldn't have even considered it," she admits. "But through the process of starting the business, in the very beginning, I learned a lot. I feel very grateful that I came into the cannabis industry and had an opportunity to get educated on cannabis prior to this happening to me. I was then able to use cannabis to help me on my health journey.
"I do think it was all meant to be. It just blows me away how it all happened."