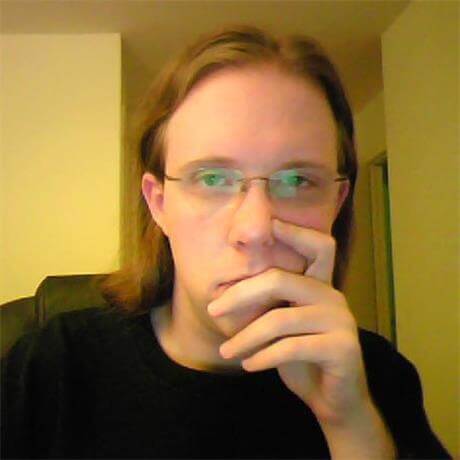 Josh Bell
Sep 07 2020 . 5 min read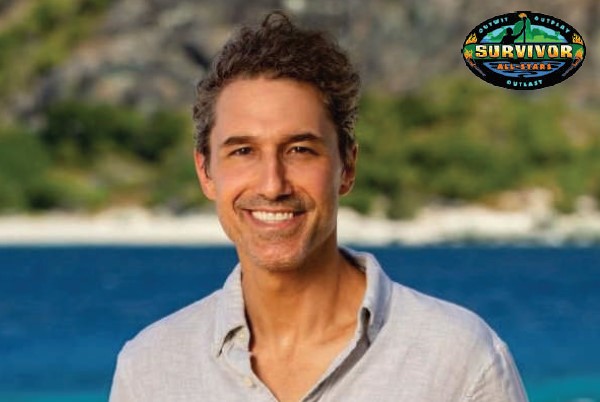 For Ethan Zohn, being a survivor is about far more than appearing on a reality TV show. The former professional soccer player, 46, first came to the attention of TV audiences on 2001's Survivor: Africa, the third season of the pioneering reality competition series. In contrast to the scheming of some previous successful contestants, Zohn won the game (and a $1 million prize) while maintaining his affable, supportive personality, and that upbeat presence has helped him sustain a TV career for nearly 20 years. "There are obviously different ways to play the game of Survivor," he says by phone from his home in rural New Hampshire, "but the way I tried to play the game of Survivor was based on real loyal and trusting relationships, and to lead with kindness and compassion."
Zohn returned to Survivor in 2004 for the All-Stars season, but he faced his greatest challenge in 2009 when he was diagnosed with a rare form of Hodgkin's lymphoma. Survivor actually provided some of Zohn's motivation during his fight with cancer, and he finally returned to the show for the most recent season, Winners at War, earlier this year.
"When I was sick, going through cancer, I was watching Survivor: Heroes vs. Villains," he explains. "It was 2010, and I was like, man, if I stay alive, if I get out of this frickin' hospital room, I'm going to get myself healthy enough to go play Survivor again. It was kind of like a vision for myself, a goal, an inspiration."
Zohn's cancer battle also introduced him to the world of cannabis, beginning with clandestine efforts to obtain necessary medication during a time when medical cannabis was still illegal in New York, where he was living. Zohn's story mirrors the experiences of many patients in the time before the spread of medical legalization: "My doctors wouldn't prescribe it. I was literally meeting a drug dealer in New York City, bald from chemo. I've got gloves on, a mask. I'm meeting him on a street corner trying to get some product so I can make brownies to help me not throw up every night. That was a horrible experience for me."
After going into remission, Zohn shifted his cannabis use to a daily CBD regimen, to help deal with post-cancer anxiety, a struggle that often goes unmentioned. "Going through cancer for me was hard, but when a doctor tells you to do something or you're going to die, you pretty much do it. You have no choice," he says. "But when you come home from it and there's no one around and you're all by yourself—that's when things got pretty scary for me. I had a tough time with anxiety and fear of relapse, invisible scars and dump trucks full of uncertainty. That's when CBD became a huge part of my life."
Zohn has been an activist his entire life, from his soccer days through his Survivor experiences and his continued reality-TV fame on shows like The Amazing Race. So it was natural for him to incorporate cannabis advocacy into a philanthropic career that has included co-founding the public health charity Grassroot Soccer and working with various cancer organizations.
In 2018, he co-founded the Safe Roots Foundation, an offshoot of Grassroot Soccer that focuses on community involvement within the cannabis industry. "It's exciting for me to see in the bylaws of some of these organizations, companies, dispensaries opening up, there is a community service [aspect]," he says. "There has to be a socially conscious side of cannabis."
Safe Roots focuses on connecting with teens, educating them about cannabis and directing them away from misuse. "Basically what we do is we raise money from the cannabis industry, and then we fund the best evidence-based teenage drug prevention programs across the country," Zohn explains. "Because in order to protect the long-term sustainability of cannabis in our country, I think we need to make sure more kids don't start using cannabis. I think it's the industry's duty to pay attention to the fight against drugs."
Zohn took his involvement in the cannabis industry to another level when he signed on as an investor in MONTKUSH, a Vermont-based cannabis company co-founded by Anthony Sullivan, who's best known as the spokesperson for OxiClean. Sullivan started the company after using CBD to treat his young daughter's rare genetic disorder. An upcoming reality show, Kings of Kush, will document the first year of MONTKUSH's hemp farm in Vermont, including Zohn's onscreen participation. "I moved up there last summer, which was our first harvest," he says. "Living up there on the farm and just getting my hands dirty, planting, harvesting, processing—from
putting the seed into the ground all the way to when it's
in the bottle."
"I've done way too many reality shows," Zohn laughs. "Some I'm proud of, a lot I'm not proud of." Produced by reality-TV kingpin Thom Beers (Ice Road Truckers, Storage Wars, Deadliest Catch, etc.), Kings of Kush is set to air this fall on a yet-to-be-announced network. Zohn plays a supporting role alongside co-founders Sullivan and Dave Christian. He describes it as "kind of like a buddy show, two fish out of water who bought a farm in Vermont and don't know what they're doing, how to grow anything." For Zohn, it's a way to combine his business interests,
his passion for activism and his TV career: "It's a point in my life where everything's coming together in a really
fun way."