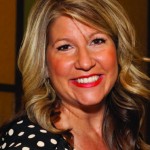 Beth Schwartz
Aug 23 2021 . 6 min read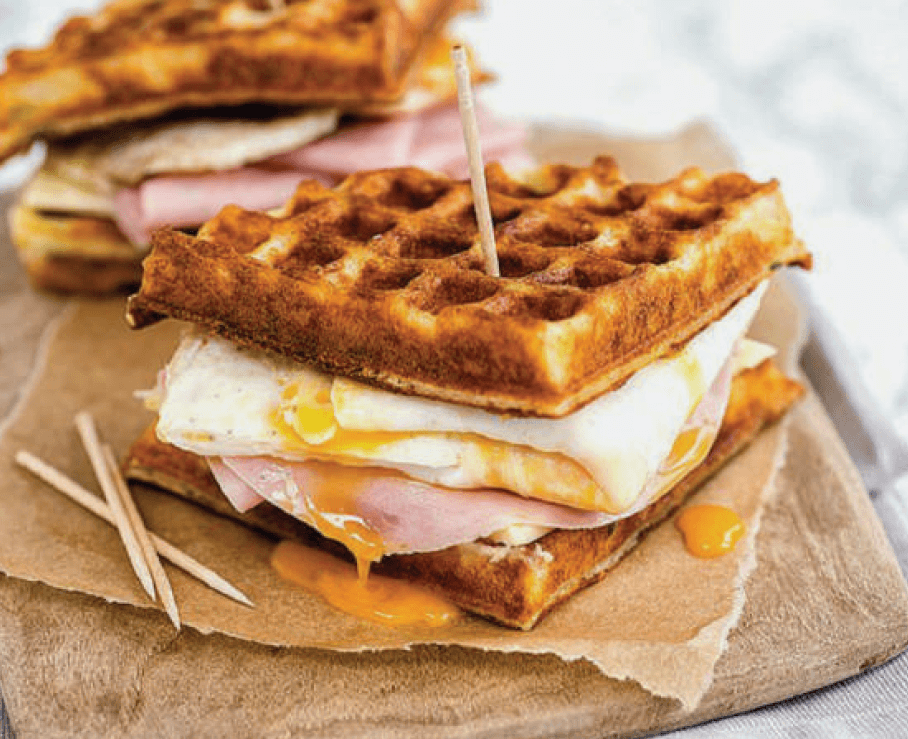 One silver lining that has resulted from the pandemic has been the opportunity to reflect, reassess, pivot, and reset our lives and career aspirations. A year of pandemic living certainly gave chef Jesse Garza a chance to take a breather, look around, and explore what part of the culinary scene he should conquer next. He's already been the fine dining route, having worked at culinary hotspots that have included Red Rock's T-Bones Chophouse, Trump International Hotel's DJT Restaurant, and Blume in Henderson.
Now he's bringing his fine dining experience to the most unlikely of places. "I just want to do something on a food truck where it's just more foodie based and become the brunch food truck," offers Garza, who brands himself using the moniker The Chef Garza. "I want to do stuff that never would have passed at a Strip brunch. I kind of want to just show my style of what The Chef Garza is really all about, especially the dinners that I do—from the intimate dinners to the cannabis dinners—now to this food truck. I'm gonna definitely bring a different style from what everybody's used to seeing on my IG story to this food truck."
This month The Chef Garza will be launching his latest culinary venture in the form of Syrup702, a food truck that will focus primarily on chicken and waffles. "I chose chicken and waffles just because I feel like there's so many different varieties with chicken and waffles that are being done. And it's just such a canvas to me—chicken that I've had so many different ways, and waffles that I want to do so many different ways."
He continues, "I definitely want to just play around with chicken. The sky's the limit. With the truck, I made it where it was so universal, where it's so comforting. I definitely just want to bring a different culture. And I just really want to share that different style of what you can get on a food truck."
Although Chef Garza has designed a menu of unique waffles—Ube, red velvet, cornbread—he has some other ideas under his toque. "I'm also gonna have fun desserts with waffle cones, and ice creams with my signature toppings with gold flake on items. I'll be working with getting Chumlee hot sauce in there to collaborate with us. Also, FlavorGod seasonings, they've been a huge supporter, especially with IG and what would I do with meal preps and their seasonings are awesome for toppers, so I definitely want to incorporate those into the waffles and the chicken."
Chef Garza's years spent honing his skills in fine dining kitchens was not all for not. And now Syrup702 will make it accessible to anyone. "I want to bring the fine dining food truck with The Chef Garza to everyone. I really want everybody to know that if you know The Chef Garza you know what I'm bringing to the table. It's going to be that little umph, that little elegancy even if it's on a food truck making something as simple as chicken and waffles or a fresh pressed juice," Garza explains. "I definitely want to bring that feel of fine dining. You know we feel good when we go out to experience fine dining, so I definitely want to bring that to the food truck."
But the umph and warm feeling chef Garza wants diners to have when they visit Syrup702 isn't the only good feeling they'll get. "I'm gonna incorporate CBD into the honey, syrups, and I'll also be infusing the fresh juices as well," Garza says, who has been experimenting with a lot of cannabis infused syrups using Blue Agave tincture from City Trees. "It's going to be totally different though, how I envision it with the fresh juices. I really want to just go the route of being really resourceful, showing people how it's as easy as adding it to lemonade and that can be done with agave and different sugars.
"I felt like lifting the stigma slowly with CBD would be perfect, especially by adding it to small items like syrup and fresh juices," explains Garza. "I definitely want to lift that stigma and show people that not only as a chef, but you can infuse and still consume CBD throughout the day and not just do a flower form but also do food."
Beyond making CBD a brunch staple, chef Garza has other plans. "My goal is definitely the foodie experience. The style that I bring with my food, my plating, the variations of waffles…I definitely want to bring a different showcase to this truck on just plating. I want to do the art of food truck plating."
His ambition and long-range goals are also on the table. "We definitely want to franchise it and definitely spread the word of the food truck and what we're doing with it. Set a culture behind it. Eventually that can lead to a brick and mortar."
The California-born chef has certainly caught the food truck bug and a desire to shift the paradigm on the concept. "I definitely want to get other food trucks and play around with other concepts. I want to introduce the culinary world into the food trucks. I know Vegas is so diverse with restaurants and food trucks. I definitely want to show that goes hand in hand."
But presently, Garza "can't wait to just be on the truck and collaborating with other dispensaries and to just showcase everything with everyone in Vegas."
7 QUESTIONS FOR SYRUP702
What is your favorite meal right now? It's still gonna be tacos. It's always gonna be tacos. I love them.
What ingredient could you not live without? I cannot live without thyme. I love thyme—thyme and chicken, thyme and steak. That is my favorite ingredient.
What's your CBD routine? I take CBD about three times a day. In the morning, I usually take City Tree's Blue Agave tincture or infused honey for breakfast. At lunchtime I'll usually smoke it. In the evening I'll do an RSO or do something like 1000 milligrams CBD.
Why do you use it? I use it a lot more for my anxiety that I deal with throughout the day and for my stress level because I'm always up and going. It's also for my rest and just really the clarity that I get through the evening and so I can sleep all the way through. There are nights I can't even sleep because the tendinitis and arthritis in my hands and fingers hurts from working for years in the kitchen.
If you can give one piece of advice to a home chef about cooking with cannabis or CBD, what would it be? Just start off slow and do your research on what's around in CBD.
What's left to do on your bucket list of culinary dreams? I want to do a fine dining Mexican restaurant in the future. I know there's a lot out there, but I really want to bring it.
How should people track down Syrup702? Just follow the IG page to @chef_garza and the Instagram page is up @syrup702.