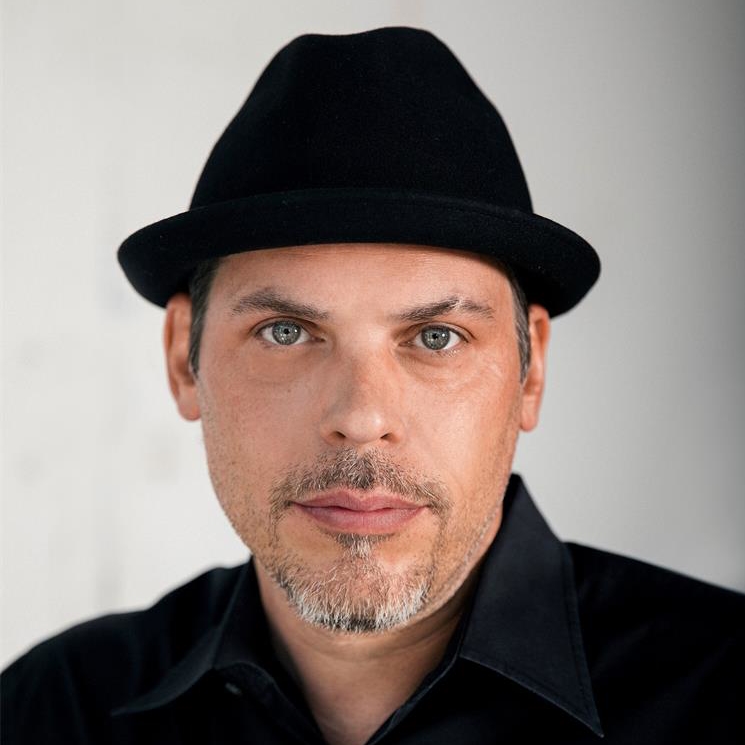 Justin Alexander
Sep 02 2018 . 16 min read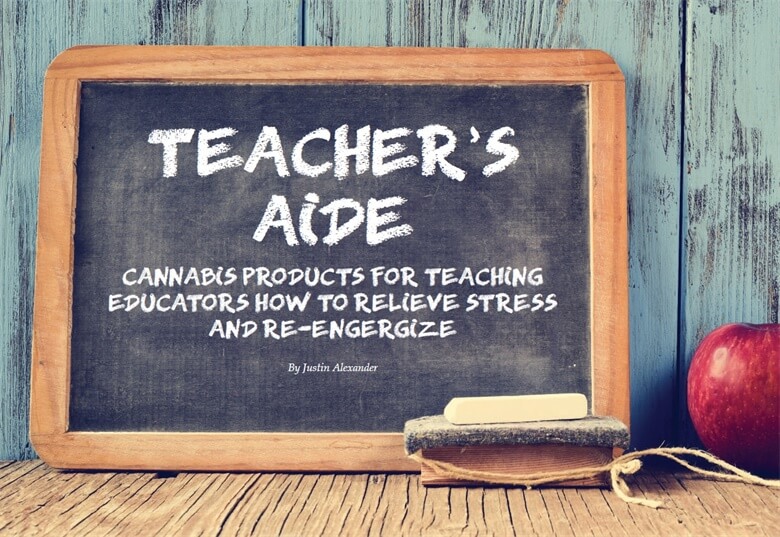 Ah, back to school. That time of the year when teachers across America face the impending school year with excitement and trepidation as a flurry of new students -- eager to edify their intellect, see their friends, and begin the challenge of another year -- converge.
Teachers also must get back in the swing of things and gear up for the daily stresses of running a classroom with hundreds of students passing through each day. All that requires energy and a lot of it.
In addition, there's the various roles a teacher plays throughout the school day -- from educator to nurturer to cheerleader to disciplinarian. But the biggest role is that of a performer. "They have to hold interest and entertain large groups of people who have a million exciting things distracting them. Giving five to seven unique performances a day is emotionally exhausting," explains Tryke's chief of edibles Mickey Pepper, who is a former teacher. "Not only do they have to be on all the time, but then there is the planning of seven hours' worth of performances for the next day."
Between keeping their enthusiasm high and planning the next day's lessons, teachers have a lot to keep up with and need to turn off their minds when they get home each night. Sometimes that doesn't come easy, but we have rounded up almost a dozen products that offer relaxing and sedative properties, so educators can rejuvenate and re-energize. Because as they say, the show must go on.
Lavender Vanilla Massage Oil from Evergreen Organix
Preparing a classroom and planning lessons five days a week can be tough, and teachers need—no, they require—relaxation. Enter Evergreen Organix Lavender Vanilla Massage Oil, the ultimate relaxation product. Applied topically, it helps loosen muscles and its soothing fragrance offers relaxing aromatherapy benefits to help busy teachers de-stress.
"Our Lavender Vanilla Massage Oil is loaded with linalool (14.96 mg) and eucalyptol (5.34 mg), o-limonene (3 mg), and b-caryophyllene (1.4 mg). These terpenes help clear the mind and relax the body. "The lavender oil and vanilla essence create a very relaxing blend that is great for helping people unwind. We wanted to create a cannabis-infused topical that masked the smell of cannabis but was still loaded with its awesome benefits," Jillian Nelson of Evergreen Organix says of the oil that can be applied anytime, anywhere.
"Some people are curious about cannabis topicals but are too timid to try any fearing that they will smell like weed. This is difficult for people, like teachers, who work in very strict careers where cannabis is still seen as somewhat of a taboo. Fortunately, our Lavender Vanilla Massage Oil is crafted with fragrant essential oils, including locally grown lavender, that really help keep topical use discreet," she says. Breeze into the new school year with this stress-relieving product in your teaching arsenal.
City Trees' 1:1 Blue Agave Tincture
Preparing to spend the next 250-some-odd nights grading papers? Want to relax with a glass of hard iced tea and a side of something a little more exciting than pretzels? Try City Trees' 1:1 Blue Agave Tincture, a sweet and sassy mixture that can be added to anything—cold beverages or simply straight—to keep the edge off that bell curve.
"Teaching can be a huge stress. What better way to get by after work than taking some tincture drops?" asks City Trees' Russ Johnson. "This will help teachers relax while grading papers and help them get the restful sleep they deserve."
City Trees' Agave Tincture can be taken orally via a few drops under the tongue or added to an afterschool beverage. It can also be used as a substitute sweetener, just like regular agave syrup. "The beautiful thing about this blend is that you get the perfect entourage effect with 250 mg of THC and 250 mg of CBD," Johnson says.
Now, for a quick pop quiz: The entourage effect refers to the synergistic interplay between the many compounds in cannabis, specifically CBD's ability to modulate the effects of THC, reducing paranoia and boosting euphoria. (Pat yourself on the back: You learned something today!)
"This well-balanced blend gives you the best of both worlds," Johnson says. "It helps you focus on the task at hand along with a euphoric relaxation kicker."
Spearmint ISH Pen
The naturally relaxing effects of spearmint combine with cannabis' proven stress relief in the ISH pen. Think of it as a minty-fresh afterschool snack with the added benefit of a terpene profile that includes limonene (7.74 mg), linalool (1.36 mg), and b-pinene (.80 mg).
"Our ISH cartridges are best for teachers because the flavors are discreet, and each is paired with a free battery, making them extremely easy to operate," says Margaux Hansberry, Nevada Sales Manager at ISH. "The spearmint flavoring, naturally extracted from mentha spicata, has a soothing effect. Aroma-therapeutically, spearmint has been shown to increase serenity as well as mental clarity. The Spearmint ISH is the best of both worlds because the menthol increases focus and the cannabinoids relax you." In the cannabinoid department ISH's Spearmint is varied with 75.77 percent delta-9 THC, 82.36 percent CBD, 2.78 percent CBG, and 2.15 percent CBC.
ISH's pens pack an impeccably pure punch. "We triple-refine our CO2-extracted oil before running it through the distillation process that purifies the oil to pure pre-activated delta-9 THC no matter what the strain is," Hansberry says. "Simply put, distillation entails separating heavy and light molecules (cannabinoids) based on their boiling points, and we remove everything except for delta-9 THC. This makes it great for teachers as it's a more consistent effect independent of the batch. Being a distillate, most batches are high-potency delta-9 THC, so you'll know exactly what to expect."
Tryke's 1:1 CBD/THC Tincture
As a former middle and high school teacher, Mickey Pepper knows a thing or two about teachers and their needs. Head of the edibles team at Tryke Companies/Reef Dispensaries, his passion is "creating the most delicious and precisely infused edibles our patients and customers have ever had."
Pepper says Tryke's 1:1 tincture is perfect for the high-stress, high-expectation teaching field. "When the final bell rings, the day is not over. What's left is reviewing the work of 250+ students. As a former teacher, I know how much success depends on a teacher's ability to be effective outside the classroom. The 1:1 THC/CBD tincture provides for a lifted, focused and productive night. It takes the edge off and adds a rosy ring to the daily challenges. I like the happy perspective it gives me about my day and encourages me to be optimistic about tomorrow. That's exactly what I wanted as a teacher."
Pepper says Tryke's 1:1 tincture is ideal for teachers and others who want to feel happily relaxed without losing their focus and engagement—plus its neutral flavor gives it the versatility to be added to other liquid, food or under the tongue. "It's excellent for unwinding and transitioning from work to home, while allowing you to be productive should you choose to be," Pepper says of the tincture that has a cannabinoid profile of 9.372 mg THC, 9.271 mg CBD, and .042 mg CBN. "People love that the 1:1 tincture allows them to feel blissfully high without interfering with anything they want to do and without any loss of focus or ability to be productive. If rest and relaxation is the goal, this tincture will not stand in your way."
Hot Mess Kushmetics' Pineapple Express Cannabis-Infused Bath Bomb
After a long day of teaching, sometimes it's wonderful to come home and relax in a nice, warm bath. Instead of grabbing a bottle of wine and your Roku remote, light some candles and toss in Hot Mess Kushmetics' CBD-infused Pineapple Express Bath Bomb.
Hot Mess Kushmetics founder Heather Vanek originally created the bath bomb to help her mom, who suffers from migraines. "When she took her very first bath, it broke her three-day migraine streak in a matter of minutes. That's when I knew this was something special that had to be shared with others who suffer," says Vanek. These deliciously fruity, cornstarch-free scented bath bombs are a great way for teachers to relax, de-stress, relieve pain and get a good night's sleep.
"Teachers have an incredible amount of work throughout their day, so taking time for themselves is essential to recharge their batteries," explains Vanek. "Along with relieving pain and inflammation, our CBD-infused bath bombs have been reported to give users an amazing night's sleep. This is the perfect way to relax after a long day." Even better, Vanek stresses that her 50 mg-CBD bath bombs mean "teachers don't have to worry about failing a drug test." We give these soothing bath bombs an A+.
Orange Cookies Vape Pen by Cannabiotix
An orange cookie a day keeps the principal away. After a few puffs of Orange Cookies, which is an indica-dominant hybrid born of the venerable Girl Scout Cookies and Orange Juice, you will feel a balanced, citrusy high at 73.13 percent THC that comes on even and stays for a while. This vape is recommended for the daily smoker and gives afterschool relaxation or a pre-day pep-in-your-step charge.
"Our goal was to add a strain/flavor to our line of vape pens that consumers can [use] all day, whether it's at work, on your breaks, out in the sun with your friends, or simply enjoying any of your activities," says Cannabiotix' Megan Landers. "Our Orange Cookies Vape Pen will leave teachers filling slightly euphoric, with amazing relaxing tendencies, keeping them calm throughout the school day," says Landers. "It can also keep teachers creative for their students. This specific strain keeps you calm but productive [with] uplifting [effects], making it one of the best strains to puff on all day."
The Orange Cookies vape pen features a tasty terpene mix of 18.4 mg terpinolene, 9.5 mg b-myrcene, 8.79 mg limonene, 7.79 mg b-caryophyllene, 3.24 mg b-pinene and 1.8 mg linalool that is guaranteed to keep teachers soothed and stress-free. "Linalool is a terpene that can help relieve stress in the body. Other terpenes that help relax you, such as myrcene and limonene, can also relieve day-to-day stress. All three of these terpenes can be found in our Orange Cookies vape pens," Landers says. Soothe your sweet tooth with this palate enlivening distillate.
Medizin's D-I-Y Marijuana Edible Powder
As every teacher knows a balanced diet and plenty of hydration are key to surviving a grueling school schedule. More are learning that incorporating THC into their daily meal plan can help them stay on top of their teaching game and take the edge off life's little challenges. Medizin's D-I-Y Marijuana Edible Powder is an ideal addition to a teacher's kitchen.
While preparing those daily assignments at home, sprinkle some of this powder into, basically, anything—
a sandwich, that leftover Thai food from last Friday…even water!
"Worried about the taste? No problem. The D-I-Y Powder is virtually tasteless," says Medizin's David Farris. "This product is customizable, and that's what makes it so special. For many teachers, long days call for quick solutions to de-stress. The D-I-Y Powder is the ultimate convenience factor. You can mix it into a pasta sauce or blend it in a smoothie. The options are endless."
Medizin created this product for users who don't love sweet, calorie-laden edibles like cookies or brownies, and those who can't vape or smoke for health or lifestyle reasons. The D-I-Y Edible Powder comes in 100 mg packages (each serving of one teaspoon is 10 mg), making for a precise dosage, perfect for teachers looking for relaxation and focus without the overwhelming couchlock or paranoia. "We want our customers to be able to continue their lifestyle when incorporating this product in their daily routine," added Farris. With this magical powder, teachers will be able to continue doing what they love—without burning out.
Remedy's Fire OG Flower
"Being one of the heaviest of the OG Kushes, Fire OG should be one of the go-to strains for a teacher looking to unplug from the stresses of the classroom. If your students have worked your anxiety levels up, Fire OG will bring you back to a calmer and mellow vibration," says Randy Villarba, marketing manager at Remedy. "Relaxing and soothing, this is definitely an end-of-day strain. Due to its high potency and sweet, citrus flavor, it leaves a great taste on your palate."
Fire OG is a hybrid of SFV OG and OG Kush, two venerable strains known for their instantaneously relaxing effects. And Fire OG is no slouch in the terpene class, either; it has a robust terpene profile of 6.01 mg b-myrcene, 2.77 mg beta-caryophyllene, and 4.27 mg d-limonene, perfect for creating an incredible entourage effect.
"Fire OG is known for being a solid OG Kush strain with heavy-hitting effects and powerful flavor. From appearance, effects, smell and taste, it's what you would want from a kush strain. We didn't create this strain, but we chose to grow Fire OG due to its notoriety and reputation as one of the strongest OG Kush strains on the planet," Villarba says, noting this is one of the most sought-after strains that Remedy grows at 25.60 percent THC. "When we drop it off at the dispensary, once it hits the floor, it is typically gone within days. It's called Fire OG for a reason."
NLVO's Extra-Strength Vanilla Mint Marijuana Muscle Relief Lotion
After school, kids go home and play, but teachers need a little more help to get ready for the next day. Enter NLVO's Extra-Strength Vanilla Mint Muscle Relief Lotion, your next best friend after a glass of wine.
"Our specialized lotion works particularly well to alleviate tight or sore muscles, which is an excellent option for teachers who either stand or sit in strained positions for extended periods of time," says NLVO's Laura Duran. "Infused with 200 mg of THC and 200 mg of CBD, a stronger dose of THC and CBD was selected for optimal transdermal dispersion of activated cannabinoids. Our lotion uses the power of concentrated cannabis oil, CBD, and all-natural essential oils including menthol, wintergreen, eucalyptus and soothing vanilla undernotes to stimulate and soothe achy muscles. The essential oils found in this lotion also provide a stimulating, cooling sensation and aroma, which can help with concentration and alertness."
According to Duran, this powerful lotion is perfect for relieving pain without ingesting edibles or smoke. "Because this product is applied topically, no psychoactive effects are experienced, meaning you can get right back to work while experiencing almost instant relief from all-over body tension."
NLVO's lotion is packed with terpenes that work synergistically with THC and CBD to provide all-over body relief and relaxation, including eucalyptol (1.44 mg), a terpene with a "distinctive fresh, minty and woody aroma, that is known for its antioxidant, analgesic and anti-inflammatory properties; alpha-pinene, found in cannabis as well as pine, with an earthy and piney fragrance known to aid in relieving anxiety and pain and also said to help with memory retention; delta-limonene (.42 mg), with a sweet, citrus aroma that can aid in reducing depression and inflammation; beta-caryophyllene, with a distinctive spicy, peppery aroma, known to help with stress relief, depression and anxiety."
Unlike a regular pain-relieving balm, "this lotion is formulated with a nourishing blend of proteins and natural oils that leave the skin feeling silky-smooth without a greasy texture," says Duran. Teacher's little helper, indeed.
Effex Supply Company's Delta-8 Blueberry OG VAPE PEN
The first in a new line of products with proprietarily-extracted delta-8 THC offerings to be released this fall, Effex's Blueberry OG vape pen produces a clear and relaxed effect with only a few drags.
"It's a great choice for users who experience anxiety when consuming delta-9 THC extracts or flower," says Exhale Brand's Marc Baldwin of Blueberry OG, which is a cross of DJ Short Blueberry and OG Kush. "The synergy with the other cannabinoids present, specifically CBN (2.21 percent), which has a strong sedative property is a really important factor. It actually has a little pinene (6.51 mg) present as well, which is energizing so you are getting a nice offset and really the best of both worlds, calm and alert."
This works especially well for educators who navigate high stress environments yet need to stay on their toes. "D8 exhibits strong anti-anxiety and stress relieving properties while leaving the user clear headed and able to focus. It also contains neuroprotective properties that aid memory and cognitive function," Baldwin says. On the medicinal side, he notes that delta-8 can help to null the effects of chemotherapy. "D8 is meant to complement, not replace, traditional delta-9 THC extracts and flower," Baldwin says. "Our production manager Cody Nelson has really driven the research across the finish line with what is literally hundreds of hours of work to isolate the delta-8 THC molecule in a production environment, so we can share this with our customers."
Connor's Comfort Hybrid Vape Pen from 8|Fold
There is not one solution to all problems, any teacher can tell you that, and thanks to the Connor's Comfort Prismatic oil, it is possible to try various outcomes for relieving stress. "Prismatic is the newest in our line of oils. It comes in cartridges, disposables, and jars so you can customize how you consume it," says Laura Schmidt, marketing coordinator, The+Source| NV Organic Remedies. "It's a 1:1 THC:CBD strain, so the two cannabinoids acting simultaneously will help after a long day of teaching. The CBD helps to relax your body and reduce stress or relieve anxiety. THC could inspire creativity or imagination as some users report a euphoric and productive high. The THC content is moderate, and the CBD helps to counteract feeling 'too high.' This offers users a balanced and well-rounded product, so you can go home to relax or work more."
Achieving an even keel is what this product is about with sedative terps such as myrcene (4.29 mg), terpinolene (10.16 mg), and trans-nerolidol producing relaxation and a body high that all help with sleep. On the other end of the spectrum, its genetics lean toward sativa—a cross of G13 and Lemon Skunk.
"The CBD (31.4 percent) is great for pain relief from standing and moving most of the day, while the THC (47.7 percent) offers mental stimulation," Schmidt says. "The result is a well-rounded, balanced high that will help to rejuvenate your mind and body after a long day of teaching." With each puff take in the terpene-rich flavor and the varied and well-balanced vibe.