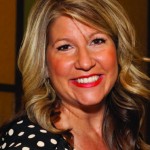 Beth Schwartz
Feb 06 2020 . 8 min read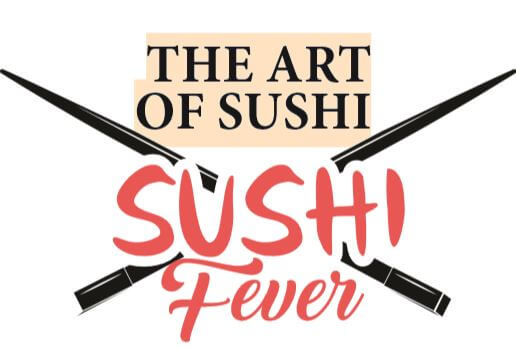 "Sushi found me at a time in my life when I didn't know what to do. I was lost and I had nothing to look forward to and it gave me something to focus my life on. I fell in love with it, so I dedicated my life to it," explains Chris Rodarte, 38.
So enamored with the Japanese artform, Rodarte has been traveling across the U.S. for the better part of the last decade in pursuit of his mastery of sushi. "Basically, sushi is bushidō, which, technically, the literal translation would be the way of the warrior. CannaBushi is the Cannabis Warrior of Sushi," explains Rodarte of the code of honor and morals developed by the Japanese samurai. "I am taking these Japanese arts, these skills, the study of the blade and lessons and knowledge that have been passed down through generations and now I am infusing it with cannabis to create a culture of a famously loved food for the future."
Rodarte's sushi pursuits started in Venice, Florida at a restaurant called Fins at Sharky's. From there Rodarte started making his way westward. A friend who Rodarte worked with in Atlanta encouraged him to see what he could make happen in Las Vegas. So three years ago he sold his Land Rover and all of the things he owned while in Chattanooga, Tennessee and headed to Sin City. Like many who have come before him to seek their fortunes on streets seemingly paved with golden opportunity, Rodarte was able to make things happen quickly.
"I worked at a couple of places and I got a job at the Bellagio where I worked for chef Akira Back at Yellowtail. That was great. It was an honor. I thought that was the pinnacle of what my life would be," enthuses Rodarte. "It's huge to go from nothing to living in your hammock to getting a custom fitted chef coat working for the Bellagio. I would sit in awe of what I had accomplished going to and from work every day."
But sometimes what we think is the pinnacle is just a stop on the way up. "But I had dedicated my life to that so much so that unfortunately my health had gone downhill while working there and I had to choose between my health and my career and I chose my health," says Rodarte of his five-month stint at Yellowtail Japanese Restaurant. "I got hurt and ended up in the hospital and was admitted for six days. I had developed a venous skin ulcer on my ankle and kept on working, causing my blood to go septic. I almost had a bone infection which would have been really bad. It almost cost me my life."
Describing his situation as "struggles of modern-day America," Rodarte did not have insurance so he had to go to a wound care center in Pensacola, Florida to get treatment. It took three months for his foot to heal, in turn forcing him to regroup and revisit his life plan.
Having cooked with cannabis for 10 years and made sushi for the better part of a decade, a lightbulb went off. "I've always done some type of infusion so it never kind of clicked for me to make it into my own business. I've done it off and on for about five years. In 2019 I decided to do it the right way and make it a business."
And CannaBushi, an events company using Japanese techniques to infuse THC/CBD into sushi, was born. "It's a whole new world of science and that's where I am at. I feel like a mad scientist of sorts," Rodarte says of combining his knowledge of cannabis with his love of sushi. "I am really into the science of cooking with marijuana. I have infused sugars. I have infused salts. I can infuse absolutely every aspect of the roll. Everything can be infused, it's just how you do it."
Everything is custom prepared for the dinners and private events Rodarte orchestrates at CannaBushi. "I set up and do everything fresh right there. I deliver that freshness of sushi with the infusion," explains Rodarte, noting that the cannabis potency of each dish depends on what experience the consumer wants. "I can vary the dosage to each person that I serve. I start with infused rice for the novice with regular crab. For the more experienced, I am going to infuse the rice, the crab, the fish, and the sauces—I'm going to infuse every aspect to give them a custom-built experience for their endocannabinoid system and they get high."
His goal for his patrons is "to medicate and elevate. I like sticking with a nice hybrid because I don't want to couchlock you. I can find a plethora of them with different varying effects." Rodarte always starts with 10 milligrams of cannabis and goes from there. "Ten is a great number for normal people. I want them to enjoy their meal and not get messed up off one roll. I want people to enjoy my sushi as well as the effect of adding marijuana."
The CannaBushi chef also employs CBD (cannabidiol) in his dinners and special events, using CBD flower from Happy Hemp Farmacy out of Chattanooga. Rodarte recently prepared a dinner for two couples and because of their jobs one couple could not have THC, so he made CBD-infused sushi for them and THC-infused sushi for the other couple.
"That's why I love it so much. I get to use my skills as a sushi chef, use my scientific knowledge of the endocannabinoid system and I can make you a tincture that can make you smiley because of the terpenes and everything we have available in this plant," enthuses Rodarte. "We can pick and choose what we are gonna do to that person's body to give them a great experience. If they are stressed out, I can deliver them a calming, relaxing meal."
Rodarte's artistic passion for sushi inspired innovation in the post-meal treats arena. "I dropped the very first THC/CBD infused dessert sushi roll in America that I called the Reba Roll," he says. "Basically, I infused the Rice Krispies with Sour Diesel and made nori out of it, which is the seaweed. Then I filled it with Tropicana cookies, terpene-infused whipped chocolate mousse with strawberries and banana inside and on the outside. It also had chocolate syrup and freshly grated white chocolate with golden sultana raisins and slices of strawberry. I made that for "professionals" because it was so strong."
Rodarte made the Reba Roll a little stronger than he usually would because he likes for people to share. "In the Asian culture all the food goes on the table and everybody shares. I wanted at least one of the items to be definitely shareable to keep that tradition and culture alive."
The Asian cultural tenet of sharing has definitely become part of CannaBushi's DNA. "I would love to be able to provide my products in sushi restaurants and teach sushi restaurants how to infuse cannabis. The CannaBushi brand belongs to me, but I believe it is something that ultimately belongs to everyone that loves its culture and needs to be shared with the world. I need to embrace that and instead of needing to open my own restaurants, well, maybe one in Las Vegas, why not share it with the masses and let everybody reap the rewards of science?" he wonders. "I am just humbled. It's easier to be humble, thankful and grateful than greedy."
As for his goals in the coming decade, Rodarte's ambitions are many. "I want to have a brand that's globally recognized as a forerunner in sushi and cannabis that sells products to not only people, restaurants and chefs in North America, but to the world," he says. His global goals include developing a CBD line of vinegars and sauces that will be released this year, followed by a cookbook, and finally a THC line of products is scheduled for 2021. "I will have the products available that they can use to infuse in the cookbook. Instead of trying to teach someone to make a sauce, I will just provide one and they can go from there," he says, adding that "it's already hard enough to do sushi so let's keep it fun and exciting."
With so much on his plate, Rodarte is not deterred. "I take great pride and tremendous passion in my art as well as my brand. This life is truly a unique experience with great opportunities for people who have a dream. I'm just working hard to make them all a reality. I want to shoot for the stars because the sky is not the limit anymore. Worst thing is you land on the moon and that's still stellar in my book."