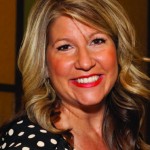 Beth Schwartz
May 07 2018 . 6 min read
"We believe in the power of nature and the power of the relationship we have with our body," explains Eyal Kotler, CEO/president of Honest Globe, manufacturer and developer of health and beauty products including hemp-based Elixicure. "That's one of our founding principles, we wanted to put a better product out there that's powered by nature."
So bullish in his belief of that power and specifically cannabidiol or CBD, the hemp/cannabis compound that offers relief from inflammation, pain, anxiety, psychosis, seizures, and spasms, Kotler left his career in the financial services industry, working for companies that included JPMorgan and Chase, to create a line of cannabis-based products.
This One's for Mom
Although Kotler's initial start in the cannabis industry began with producing a breath spray and a vape pen line, it was the idea of an infused pain reliever that he and his brother, Yaniv, decided was going to go the distance. They were interested in creating it for their mother who has carpel tunnel syndrome and has undergone multiple fusion surgeries on her neck, wrists and back.
"We created the topicals for my mom because there weren't really many good pain creams. A lot of the other companies out there were developing products that were really heavily chemically-ridden and we really couldn't find quality products consistently," details Kotler of the product that eventually became Elixicure, a CBD-rich hemp-based roll-on. "My brother and I were looking at my mom's pain cream bottle and we were like let's try to infuse pain cream with cannabis. That's when the lightbulb kind of went off and we started mixing different formulas and started doing more and more research and finding that a lot of things work synergistically. We just didn't trust any of the manufacturers out there, so we started doing it ourselves and infusing products."
Because Kotler and his brother are vegans and very conscious about what they put in their bodies, they wanted the product they were developing to be created with those core beliefs in mind. "We found that we didn't have to use only CBD. We found we could put other natural ingredients in to make a cocktail that is effective," says Kotler, who lists camphor, willow bark, CBD, salicylic acid, and wintergreen as ingredients in Elixicure. "Our product is more of a cocktail of plant-based compounds that have been proven and have research behind them to work for pain management."
Once the formula for Elixicure was perfected, next came the challenge of making a CBD hemp product at an affordable price. "At the time, CBD was much more expensive than it is today. We made hundreds of different formulas before we came up with this one which was pretty much unanimous in its effectiveness among the people who put it on their aches and pains because they forgot about their aches and their pains," Kotler recalls with a laugh, who started his company Honest Globe in Nov. 2015.
Betting on CBD
With an eye to the future and potential changes to legalization, Kotler began researching FDA guidelines on toxicology. "There are a lot of guidelines we follow to make sure it would be considered an unadulterated product. You've got to research what's the maximum amount of this ingredient and that ingredient. So, there is a lot of compliance we must adhere to before we just put out a product. We spent a full year perfecting our product as far as its formula before we even put it out there. The rest is history."
As for tetrahydrocannabinol or THC, the psychoactive compound in cannabis, Kotler recognizes its value but decided to bet on CBD instead for a few reasons. The first being President Trump. "The uncertainly of the Trump Administration is the first reason we are diving deeper into CBD because the foundation is a little bit more stable right now," notes Kotler. "In the future, the THC floodgates will open but right now with the whole hemp movement and being able to process under the Farm Bill, I think it has paved the way for CBD and hemp products," Kolter says, noting, "We do have a version that has THC in it, however, we knew CBD was going to be better for the market and have a bigger appeal. When you look at all the research behind CBD, it really helps with a lot of ailments and we knew the market viability is really primed for CBD right now."
The other reason Kotler alludes to is the aforementioned 2014 Farm Bill, which included a section that allowed for universities and state departments of agriculture to begin cultivating industrial hemp for purposes of agricultural research.
"To me, that Farm Bill is the leak in the dam. It's gonna burst open because CBD is instrumental in showing that cannabis is medicinal. Especially because it's legal and now all this research is coming out on it," explains Kotler, who calls the Farm Bill the industry's bible. "It protects us and as long as we stick to that, we believe we have federally compliant CBD. We are creating a good product out of it and doing the research to show that CBD is very beneficial to health and recovery."
Not only a bible, the 2014 Farm Bill has been a jumpstart for cannabis entrepreneurs to do research. "We have the opportunity to start doing that and submit this research and I truly believe it will eventually pave the way for everything else, especially when you start to look at the efficacy of CBD when you introduce THC."
Compliance, Compliance, Compliance
The next stage in Honest Globe's development of Elixicure is where Kotler's experience in the financial industry comes in handy. During his tenure in banking, Kotler learned about the relationships between every department in a corporation. "It was the whole gearbox, you learn every gear and how every gear spins together. The workflow between shipping, receiving, production -- every person has their spot in the gearbox and you are only as strong as your weakest link. I learned about getting that organization tight and managed properly. That's really what kind of separates us from a lot of cannabis manufacturers is that they are not taking it to that next level of organizational compliance and accountability on every level," points out Kotler. "My viewpoint is that I am not reinventing the wheel over here, just applying the same principles that I learned in that world. It just so happens the industry is so new that a lot of people don't have the knowledge of how to do that. So that gives us a major competitive advantage."
Kotler believes this puts his company way ahead of the curve with regards to FDA compliance. "My professional career in the banking world was all compliance, compliance, compliance. So, when I came over to this side, I see the bigger picture that we can totally apply those principles."