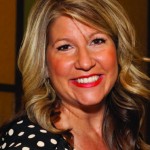 Beth Schwartz
May 01 2021 . 14 min read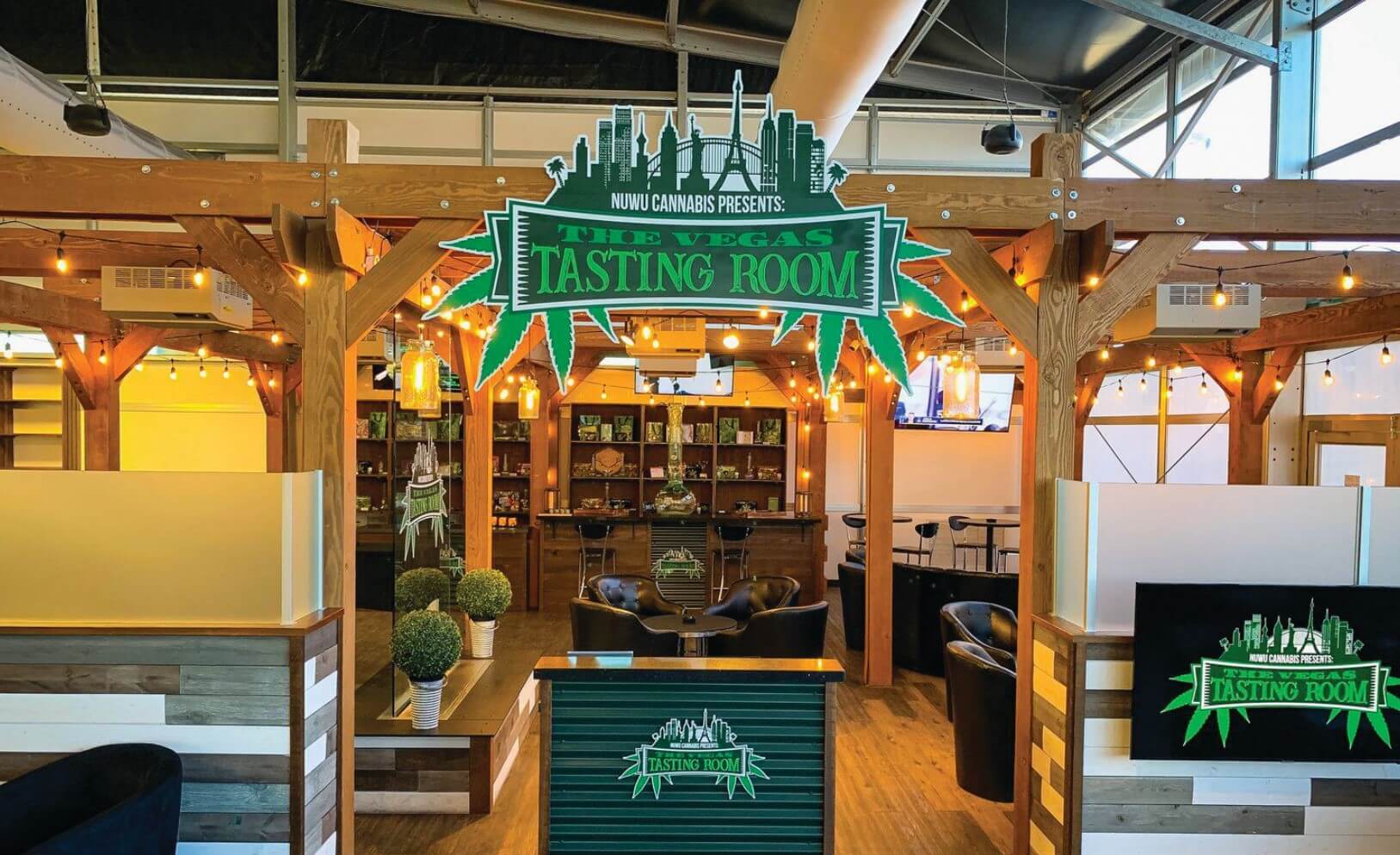 The idea of cannabis consumption lounges has always been a sticky wicket. And not just for Nevada. There has yet to be a state that has a good handle on how best to implement social use venues. While several attempts have been made to put regulations for social use lounges in place, success remains elusive. The chief issue being how a consumption lounge sustains itself and generates revenue.
When Nevadans voted to make recreational marijuana legal in November 2016, the ballot measure's language specifically barred retail marijuana stores from allowing public consumption. Leaving the state's 56 million tourists (average in a non-pandemic year) with no place to use cannabis. "The most compelling argument for the consumption lounges is you can buy it, you can possess it but there's nowhere where you can legally consume it," said David Goldwater, partner at Inyo Fine Cannabis dispensary located in Las Vegas.
After much debate on the topic during the 2019 Nevada Legislative Session, legislators decided to table legislation and order a study of consumption lounges be completed by January 2021. The cannabis industry's governing body, Cannabis Compliance Board (CCB), released the study earlier this year. (It's available at elevatenv.com/CCB Study.)
While the study was being prepared, the Las Vegas Paiute Tribe opened a consumption lounge at its Downtown NuWu Cannabis Marketplace dispensary in October 2019. It is the state's only consumption lounge. The Paiutes were able to open a lounge because it sits on sovereign land and therefore is not beholden to the same restrictions as the rest of the state.
The 2021 Nevada Legislative Session convened in February and as you might have guessed consumption lounges are once again in play. Leading the charge is the newly formed Chamber of Cannabis which has made advocacy efforts to legalize social use venues in Nevada a priority, throwing their support behind Assembly Bill 341, sponsored by Assembly Judiciary Chairman Steve Yeager. (To follow this bill throughout the legislative session as it is debated and amended, go to www.leg.state.nv.us and use the Nelis function to search for the bill under legislation.)
THE CONSUMPTION LOUNGE STUDY
The Cannabis Consumption Lounge Study lays out parameters for how social use venues should be organized and regulated, including the provision that they will fall under the strict authority of the CCB. As far as licensing the venues, the CCB did not indicate a specific number or if there needs to be a limit to the licenses. However, the report noted consumption lounge licenses should be prioritized towards those who have been disproportionately affected by the war on drugs. This was a point that was glaringly missing during other rounds (medical and recreational) of cannabis licensing applications.
Chamber of Cannabis President Tina Ulman "was happy to see that (consumption lounge) licenses would be prioritized to those who have been disproportionately affected by the war on drugs. In every conversation that we've had with the CCB, with legislators, and anybody of importance, they have said we know we need to do something for social equity, and we made it very clear to Tyler (Klimas, CCB Executive Director) that it's embarrassing to our state."
Lobbyist A'Esha Goins and founder of Cannabis Equity Inclusion Community was not only pleasantly surprised that disenfranchised minorities will receive priority for social use venue licenses, but that consumption lounges must be "distinct and separate, which means that existing licensees have to apply like everyone else. If you already have a license to sell cannabis you have to now go find another space for your consumption lounge because it is its own distinct license with distance requirements."
The distance requirements outlined in CCB's study are the standard distances required of all cannabis establishments. Nevada law includes the prohibition of lounges within 1,000 feet from all public or private schools, 300 feet from all community facilities, or 1,500 feet from an establishment that holds a non-restricted gaming license.
"I thought that was a very powerful move for the CCB. I interpreted that as them saying, we're going to move forward in fairness in this industry," added Goins.
Licensing fees for consumption lounges were also outlined in CCB's report with the regulatory board recommending that initial license fees should be set between $10,000 and $30,000, and renewal fees range between $3,300 and $10,000.
"The only thing that gave me pause was the licensing fee. I thought it was steep," said Goins.
"I wasn't too happy with the amount for the licensing that they suggested," said Ulman. "You know one of the biggest barriers to entry was the amount that it took to get in and we feel that it should be treated like alcohol as the people of Nevada have asked and (in comparison) to get a license for alcohol, beer and wine it is $3,500."
Inyo's Goldwater was surprised to see dram shop legislation included in CCB's recommendations. Under Nevada's dram shop law, an alcohol vendor is not liable for serving alcohol to a person who is then subject to a civil action related to the consumption of alcohol. "Dram shop legislation and those considerations, regardless of how regulated you are, that's a whole separate area of law that needs full consideration with lots of big implications," said Goldwater. "And this isn't like just throwing up a tent, there's a lot of public interest that needs to be seen to in order to get consumption lounges working the way they should."
Regarding dram shop legislation, CCB's study outlines that if the Nevada Legislature passes legislation to authorize consumption lounges then it should expand NRS 41.1305 to also apply to cannabis, noting that a cannabis vendor is similarly situated to an alcohol vendor and thus the civil liability standard and exceptions should be the same.
CONSUMPTION CONSIDERATIONS
What is not spelled out in CCB's study is what a consumption lounge will look like and how it will function. That is still up in the air with many possibilities to be considered by the CCB and CAC (Cannabis Advisory Commission). The report details that the type of business model a lounge will use could vary and lists examples that include having the lounge attached to a cannabis sales facility; a standalone facility; the ability to sell single use cannabis in the facility; or a facility that allows a customer to bring in legally purchased cannabis.
While the function of Nevada's consumption lounges will be up for debate, another issue plaguing Nevada's cannabis industry will also be hotly contested as legislation is sorted out. "If there was one thing that the report missed, it was the black-market impact," pointed out Goldwater. "Does this help or hurt the black market? Would consumption lounges be a place for illegal drug dealers to do more business? I think the number one concern is that our biggest competition right now is not other dispensaries, but the black market. If we have these consumption lounges, have we now just created a place for our competitors to come find their customers and sell to them?"
That wasn't the only omission in the CCB study. "They didn't address the DUI thing. That's a public safety issue. They want safe roads, they want safety in their homes, and that's a respected concern. I have an expectation that Metro will come up against it. And that will be their concern because what I have been told is Metro doesn't know how to respond to that. Right now, they have no direction. So, if people are coming from the social use venue, you know that they're impaired. How do they respond to that? What is their directive?" wondered Goins.
(Assembly Bill 400, currently making its way through the legislative process, addresses changing the criteria for determining when someone is driving impaired from smoking marijuana.)
THE ALLURE OF JOBS AND TAXES
While many issues need to be addressed from a legislative perspective, that is not daunting for social use venue advocates. "It's just a win-win for everyone. It (consumption lounges) creates jobs, it creates taxes," said an optimistic Clark County Commissioner Richard "Tick" Segerblom. "And right now, it's illegal. If you come to Las Vegas and use it, you are asking to break the law."
Goins also sees the lure of tax creation. "I think the climate dictates to find new taxable income and cannabis is one of those ways of doing that. I believe cannabis can diversify our economy, but I don't think that it can resolve the deficit in our economy alone. I don't believe that any state or the nation as a whole should be thinking that that's the answer to reconciling deficits," she explained.
"It's gonna put it on the front burner," said Chamber of Cannabis's Ulman. "The reason being because of the opportunity that the state has for tax revenue with this new license. The opportunity it has to restore failed businesses and the opportunity it has to open new businesses. The opportunity it has to create a safe place for tourists and locals to consume where they're not being criminalized. And after the cannabis industry has proven itself to Nevadans that they can operate well and break the stigmas that come along with cannabis use, we are at the right place and the right time to take this next step in cannabis commerce."
THE BIDEN FACTOR
The Biden administration could throw a wrench into the entire discussion. Should Pres. Biden decide to lift prohibition and make cannabis federally legal that would be a game changer. "If the administration somehow makes cannabis legal then you're gonna have to find an answer to that question," said Goldwater of the Nevada legislative body agreeing on consumption lounge legislation.
Segerblom doesn't see the possibility of Pres. Biden rescheduling marijuana as out of the realm of possibility. "They (the current presidential administration) have a lot on their plate, if they can do it without congressional approval they would like to," he said. "They don't have to authorize it, they can just de-schedule it and that frees up a lot of things like banking."
Ulman would like to see Nevada prepared for the possibility. "If that does happen then casinos would be allowed to have consumption in their establishments and that's one reason why we would like to get it established in Nevada so that way when it does come federally, we're prepared with the health and safety regulations and we have the knowledge behind what works and what doesn't. And we can make a smooth transition into the casinos with cannabis."
WHAT ARE THE ODDS?
"I'd say it was an uphill battle to get consumption lounges," predicted Goldwater. "I think there's a lot of special interests that have some significant and legitimate concerns. There's some concerns with people even within the industry whether or not it's a good idea."
Ulman is aware of the industry's lack of accord and is trying to get disparate groups on the same page. "One thing that we're trying to do at the Chamber is to align all cannabis businesses on this topic so that we don't have one business over here versus one business over there. The industry needs to be aligned so that when we go forward, we have a much higher chance of it passing."
Predicting a 95 percent chance of consumption lounges passing, Ulman concluded, "We have a very strong feeling after speaking with the CCB and legislators that social consumption will pass this year. We're confident that this state is looking at bills that will create more jobs, more revenue, and more tourism."
Goins also believes some form of consumption regulation will pass this session. "I absolutely believe that policies for new licensing will be passed because what we're watching is a trend in the nation to reform and reconcile budgeting. The pandemic has left all of these holes, and cannabis is the only tax dollar that's not fully accounted for so the more cannabis licenses you have, the more taxable income you have. I don't foresee them stopping new business."
CCB board member Riana Durrett believes there absolutely will be headway made on the consumption lounge conversation in Nevada. "I don't know if at the end of the Legislative Session it will pass," cautioned Durrett. "What's interesting to me about the consumption lounges is in order for the state to regulate it, they are going to need to impose fees and you are going to need some Republican support for it to reach a 2/3rds vote."
Clark County Commissioner Segerblom predicts a 75 percent chance the Legislature will authorize something on the consumption lounge front. "My concern is they will be overly restrictive. Let CCB investigate and give licenses. We need to have the freedom to investigate and try things to see what works, have something in that room that makes people want to pay to be in there," said Segerblom, who added, "The industry is definitely raring to go."
Segerblom may get his wish. Should Nevada's legislators be unable to come to a consensus and pass a bill this session there is still hope. An amendment added to AB 533 in 2019 that temporarily barred local governments from licensing consumption lounges expires on July 1, 2021—leaving the venues and spaces where tourists can legally consume cannabis up to local governmental bodies in each jurisdiction to develop and regulate.
2021 CANNABIS LEGISLATION WATCH
AB 322: Pop Up Cannabis Vendors
This bill provides for the licensure and regulation of certain events at which the sale and consumption of cannabis or cannabis products is allowed. The brainchild of lobbyist A'Esha Goins, AB 322 "will operate in the same manner as a portable liquor license," she said. "The portable cannabis vendor (PCV) license would be like a pop-up shop for cannabis. It would be a non-transferable license, with smaller amounts in licensing fees. If a person or team wanted to have a party and they wanted to have consumption, they would hire that host who has been licensed through the Cannabis Compliance Board (CCB)."
That host could not only host the event, but the PCV license holder would also be able to sell cannabis. "The idea is that the PCV license holder can serve as the host for festivals such as Life is Beautiful (LIB). Now you could have LIB offer safe consumption because there is a Cannabis Compliance Board-regulated vendor at the festival serving cannabis," explained Goins.
"So that takes away from the public health issue. We always have this dynamic where we have a legacy marketplace selling product to people going into concerts or walking the concert selling product. Now you have a portable cannabis vendor that is offering safe consumption. They're offering safe, regulated, tested product," said Goins. "I think it would change Burning Man, right? It's going to change the way we do Electric Daisy Carnival. It's going to change all of that."
AB 400: DUI Reform
This bill aims to change laws related to driving under the influence of cannabis by removing the nanogram testing. Assembly Bill 400 would change the criteria for determining when someone is driving impaired from using marijuana by requiring more than a blood test that is positive for THC. On April 20, the bill passed out of the Assembly on a party line vote, 26-16, with Republicans opposed.
AB 158: Juvenile Possession Reform
AB 158, co-sponsored by Assemblywoman Daniele Monroe-Moreno, Senators Dallas Harris and Chris Brooks, would reduce penalties for minors illegally in possession of alcohol or marijuana. Youth under 21 will not be criminalized for small amounts of cannabis, alcohol or tobacco. Also, records will be automatically sealed. It passed the Nevada State Assembly unanimously on April 20.