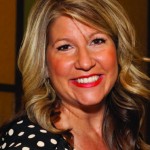 Beth Schwartz
Oct 14 2021 . 4 min read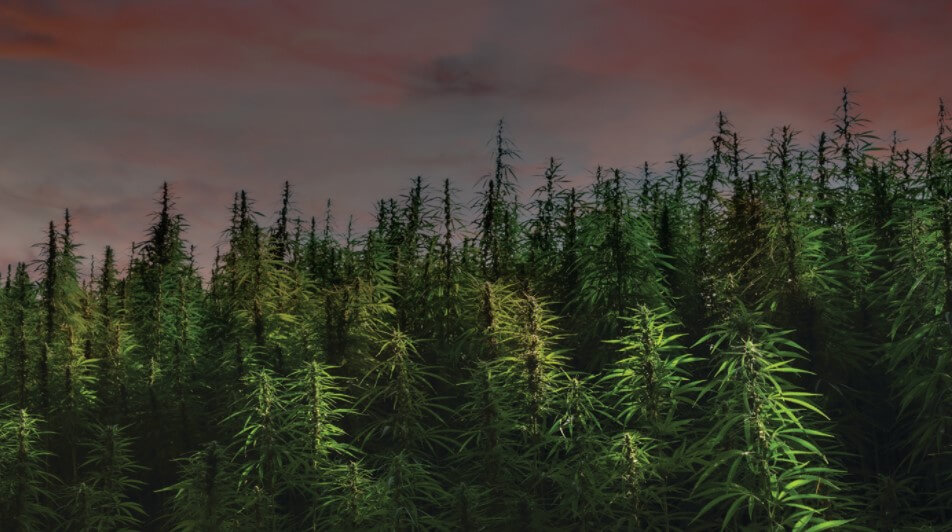 Croptober is here. It refers to the month of October when the vast majority of outdoor, or sun-grown, cannabis crops have reached their peak production and are ready for harvest. The croptober phenomenon does not have much effect on the Nevada marketplace because outdoor grows weren't legalized until 2018 so that part of the industry is still taking root.
However, there are a few outdoor cannabis cultivations sprinkled around the state. MJ Holding's 260-acre farm (profiled on page 13) is in Nye County's Amargosa Valley. Central Nevada is home to Ely's Silver Lion Farms which sits on a 2,750-acre campus and includes a 250,000-square-foot hemp greenhouse. Finally, Northern Nevada, which offers more cannabis friendly growing conditions, has one outdoor cultivation, Quinn River Farms, sitting on tribal land in McDermitt at the Nevada/Oregon border.
Although outdoor or greenhouse cultivations aren't yet plentiful in Nevada, they do have a place despite perceived drawbacks. "The biggest misconception is you can't grow in heat. For years we grew outside in Las Vegas in 105- to 110-degree heat—those plants will thrive, they will grow," Aaron Nino, CAMP's Director of Production, says. "The difference is when you start to get into stuff like what I do and you value your cannabinoid profiles and your terpene profiles high heat sometimes…I wouldn't say burns off your terpenes or your cannabinoids, but it makes them less prevalent in your final extract. So, growing under an LED light with those lumens that give you that full spectrum preserve a lot more of those terpenes and cannabinoids which are extremely important to CAMP in how we create our solventless oils. It's also very important in our flower. Flower is key, flower matters. Our CAMP flower needs to have all of those flavor profiles that the strain or genetics is designed to give us."
Born and raised in Las Vegas, Nino is very familiar with croptober. "My family has been growing outdoors for 20-plus years in Medford, Oregon. They're almost about to deal with croptober, they've got two-and-a-half weeks left," explains Nino, who oversees two indoor cultivations for Nevada Organic Remedies. Both facilities are approximately 4,500 square feet. The Las Vegas facility has five separated flower rooms and the grow in Pahrump has six.
Nino, who has been growing cannabis for 15-plus years, prefers to grow indoors. "In this climate and with our temperatures, to grow quality medicine you have to grow indoors in Las Vegas and Pahrump, and let's just say Nevada as a whole because we typically are a very hot state. Reno gets a little bit cooler temperatures for sure but since we're growing in Southern Nevada and Las Vegas and Pahrump the temperatures are something that we battle to keep our cannabinoid and terpene profiles consistent."
Growing cannabis indoors offers one element Mother Nature doesn't—control. "Growing indoors we can control our temperature, we can control our humidity, we can control our light cycles, which is how we're able to get more harvests," Nino continues, "versus croptober and harvesting outdoors, you really only get one (harvest), sometimes you can get two, depending on how you can manipulate your light. But, at most, outdoor growers are doing one 12-month cycle.
"Indoors we can control how we push that vegetative state into a flowering state because we can control our 12-hour light cycles, our eight-hour cycles which increases our harvest. With LED, we get this full spectrum light that emphasizes our cannabinoid and our terpene profiles. We're able to kind of genetically engineer the types of oil that we get out of our flower whereas in an outdoor grow, you can't do that, you're at the mercy of the sun and the seasons," Nino explains. "When you start to focus on the quality of cannabis in solventless, you need to go backwards and go into the grow because it all starts with cultivating quality and cultivating strong genetics that are meant for solventless production."
Nino is not discounting that Nevada Organic Remedies will eventually make a foray into the great outdoors. "We have a big footprint in Pahrump where we could expand to greenhouse grows. It's definitely in our plans, not in the near future but we have the acreage to do it. So should we decide to do a greenhouse grow outdoors where you're getting that full spectrum sunlight, we have the ability to do it and it is on our radar."