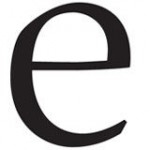 Dr. Pouya Mohajer
Jul 06 2016 . 6 min read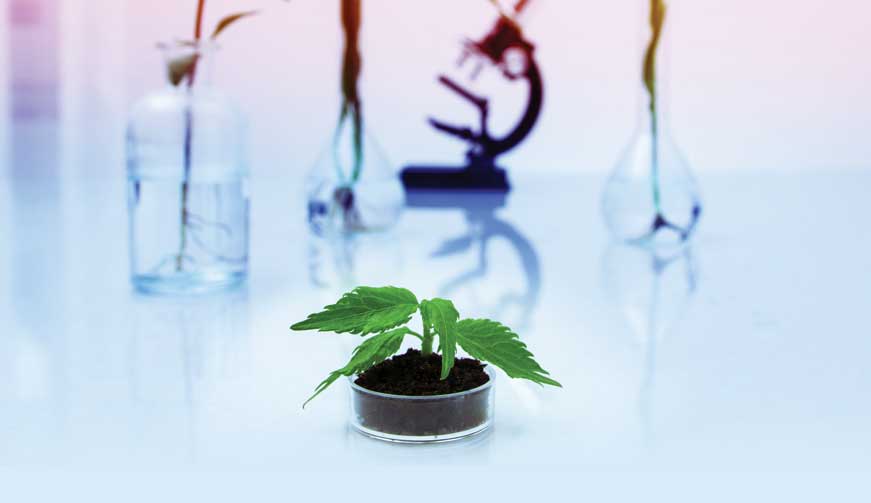 The Drug Enforcement Agency (DEA) shook up the cannabis community this past April when it issued a letter to Congress stating that it "hopes to release its determination in the first half of 2016" with regard to a new scheduling determination of cannabis.1
But what does rescheduling cannabis really mean? Let's start by looking at the actual process and the current political environment. The United States Controlled Substances Act (CSA) defines Schedule I drugs as having a "high potential for abuse," and no "accepted medical use in treatment in the United States." While Schedule II drugs are still believed to have a "high potential for abuse," they do have "currently accepted medical use in treatment in the United States or a currently accepted medical use with severe restrictions."2
Several significant events have transpired recently that might point to a possible policy shift by the DEA. Those include the ongoing opioid epidemic, President Obama's initiative to combat prescription opioid abuse, and the recent passage of the Veterans Equal Access Amendment by the House of Representatives. All three point toward a possible change in policy regarding cannabis.
The Decade of Pain Control and Research
---
The current opioid epidemic has its roots in the 1990s. In 1996 the American Pain Society introduced the phrase: "Pain as the 5th vital sign."3 This concept was presented to raise healthcare provider awareness of the significance of pain assessment and its subsequent treatment.
The Joint Commission on Accreditation of Healthcare Organization (JCAHO), which accredits and certifies hospitals and other healthcare facilities, followed suit by introducing standards for pain assessment and management. Thus, in addition to the patient's pulse rate, blood pressure, respiratory rate, temperature, a pain assessment -- based on a numeric system of 0-10 or visual analog scale of 0-10 -- became standard. Finally, the United States Congress designated 2001-2010 as the "Decade of Pain Control and Research."4
Since primary care physicians see the bulk of patients, they began prescribing enormous amounts of opioids. Pharmaceutical companies' marketing strategy, lack of education for primary care physicians, and a desire to "cure" pain created a recipe for disaster that is now unfolding. The ultimate goal of pain management is to maximize patient relief from suffering while minimizing the risks and side effects from opioid prescriptions. In order to curb drug abuse and addiction, while at the same time offering patients an alterative therapy, medical cannabis might be the medicine to fill some of this void.
President Obama recently announced a $1.1 billion initiative to address prescription opioid abuse and the nation's heroin epidemic.5,6 The initiative provides funding for access to treatment, prevention of overdose, education, and increased prevention strategies. Even though alternative forms of pain treatments were not specifically addressed, the implication is that more research and education is necessary as are other therapies to provide patients with an alternative to opioids.
Finally, Congress voted to permit military veterans access to medical cannabis. The House of Representatives approved the Veterans Equal Access Amendment, which allows Veterans Affairs' (VA) employees (1) "to provide veterans with recommendations and opinions regarding participation in their state's marijuana programs, and (2) complete forms reflecting such recommendations and opinions."7 Even though the VA will not pay for medical cannabis, this is a significant change in policy. I believe these recent changes might pave the way for rescheduling.
What does rescheduling mean for patients?
---
There is a lot of speculation about the possible changes that will come with the reclassification of cannabis such as the lessening of current research hurdles specific to the plant. Thus, scientists will be able to perform the needed studies on medical cannabis with less bureaucratic red tape. There also appears to be some consensus that banking access will be ameliorated.
It is not clear what will happen to the accessibility of cannabis. As a prescription medication, the FDA has the authority to control cannabis. This could potentially affect how cannabis is grown, produced, and sold. FDA regulations are very stringent and are more restrictive than the legislative regulations set forth by the 25 states and the District of Columbia, which have legalized some form of medical cannabis.
Cannabis as a Schedule II drug might not be readily available to patients since the plant itself, or its specific products, has not gone through the rigorous FDA approval process (Marinol®, dronabinol, a synthetic delta-9-tetrahydrocannabinol, was approved by the FDA as a Schedule II drug in 1985 and moved to Schedule III in 1999 for treatment of anorexia in patients with AIDS and treatment of nausea and vomiting secondary to cancer chemotherapy).8
Furthermore, pharmacists may not be able to compound cannabis-based products on a large scale due to FDA regulations. A prescription authorized by a physician must include the drug name, strength, dosage form, directions for use, and number of refills (if any) authorized.9 At this time medical cannabis does not meet this criteria. There are independent laboratories that test medical cannabis and they can provide the chemical composition of the plant.
The CSA mandates that it is illegal to possess a controlled substance without a valid prescription from a physician. This can potentially cause problems in states that have made medical cannabis legal; hence, a medical product cannot be produced and sold unless the FDA has approved it. There might potentially be some conflict with the federal criminal statutes with regard to controlled substances and the states' medical marijuana laws. Interstate transportation of controlled substances is another inconclusive area. Finally, abiding by international drug laws and treaties, which the U.S. is a participant of, will have to be resolved. The latter is especially relevant to adult use of cannabis.
All that being said; however, the Department of Justice, through the Cole Memo, allows the operation of medical marijuana establishments (MMEs) as long as they do not violate eight priorities listed by the government.10 There does not appear to be any evidence that this would not continue if cannabis is reclassified.
Rescheduling cannabis is not an easy process. If this latest petition is denied, than an alternative form of action would be for Congress to pass a law amending the CSA to transfer marijuana to another schedule or not to schedule it at all. President Obama has deferred the policy of rescheduling to Congress.11
In conclusion, there are an array of unknowns and simply rescheduling cannabis might not be enough to avert these issues. The federal government will most likely have to issue some statutory and regulatory guidelines with regard to these discrepancies between federal and state laws if they are not addressed by the Cole Memo.
Dr. Pouya Mohajer is a Diplomate of the American Board of Anesthesiology with a subspecialty in pain medicine, and founder of Nevada Cannabis Medical Association.
REFERENCES: 1. https://www.washingtonpost.com/blogs/wonkblog/files/2016/04/Response.pdf?tid=a_inl 2. https://www.dea.gov/druginfo/ds.shtml 3. http://americanpainsociety.org/uploads/education/section_2.pdf 4. http://thomas.loc.gov/cgi-bin/query/z?c106:S.3163.IS: 5. https://www.whitehouse.gov/the-press-office/2016/02/02/president-obama-proposes-11-billion-new-funding-address-prescription 6. https://www.whitehouse.gov/the-press-office/2016/03/29/fact-sheet-obama-administration-announces-additional-actions-address 7. https://www.congress.gov/bill/114th-congress/house-bill/667 8. http://www.deadiversion.usdoj.gov/fed_regs/rules/1999/fr0702.htm 9. http://www.deadiversion.usdoj.gov/pubs/manuals/pract/section5.htm 10. https://www.justice.gov/iso/opa/resources/3052013829132756857467.pdf 11. http://edition.cnn.com/videos/politics/2014/01/31/newday-jake-tapper-obama-marijuana-legalization.cnn