Six months in and we have all had a considerable amount of time for experimentation during the self-isolation that has resulted from the Covid-19 pandemic. The team at elevate has certainly found some nifty items that have made pandemic life more pleasant and we wanted to share our favorite finds.
LOVE CBD A LATTE
One of the biggest cannabis surprises of the pandemic was finding it on the menu of one of my favorite coffee spots. Usually I find myself at Makers & Finders when I am hankering for a latte with a flavor twist. I love M&F's Salted Caramel and Lavender Infused lattes so I had my palate all set for one of my go-tos when Deconstructed CBD Latte caught my eye. I was like one of those cartoon characters, ala Road Runner, as my head swiveled back to the menu item to make sure I'd really seen one of cannabis' most well-known cannabinoids listed as part of a coffee drink. Even without caffeine my brain was already abuzz with the idea of combining caffeine and CBD.
The $15 latte comes with a shot of 60 mg of hemp extract ($12 for CBD bottle only) that arrives next to the coffee in a travel-size glass bottle so the consumer can pour in as much as desired, hence the deconstructed part. I take in so much CBD a day, whether through my skincare routine or via tincture, that I didn't notice any effect from such a small amount of hemp extract in my coffee but I never turn down a chance to give my endocannabinoid system a shot of CBD to keep it in balance especially when it can be delivered with caffeine. makerslv.com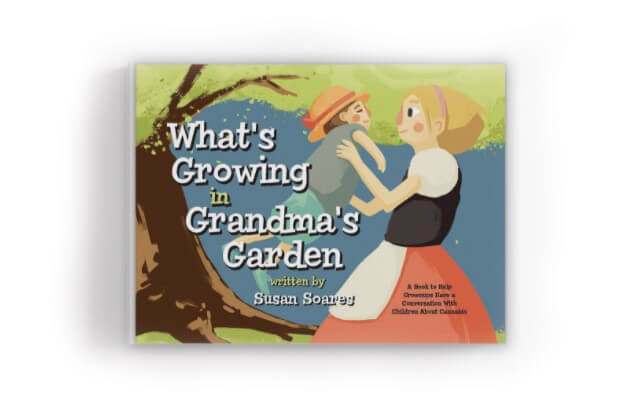 UNDERSTANDING GRANDMA'S CANNABIS CLATCH
If your family didn't realize you used cannabis before being trapped in a Covid-19 induced quarantine with them, they certainly do now. It's fairly difficult to mask the distinctive aroma of cannabis. We discovered a book that makes it easy to talk with your child or grandchild about cannabis in an educational way. Written by Susan Soares, Executive Director, C.A.R.E. (Cannabis Advocacy, Rallies, and Events), "What's Growing in Grandma's Garden: A Book to Help Grownups Have a Conversation with Children About Cannabis" is just that book. It presents a way to start a conversation about cannabis with kids explaining that the plant is both for healing and for relaxation. It also relays the message that some things are just for grownups and does an admirable job of talking to kids in a way they will understand without promoting use. We found this book to be a great way to introduce cannabis to your child in a respectable and appropriate way.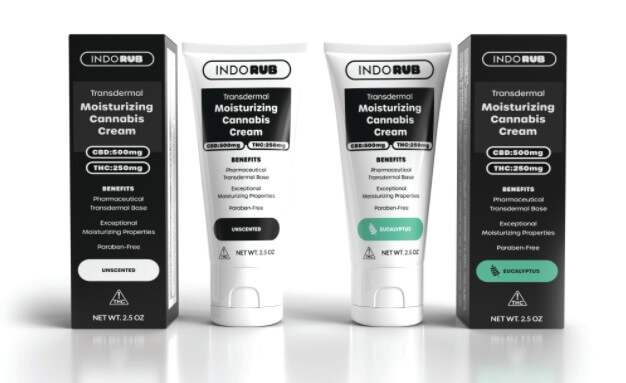 HERE'S THE RUB
Like many people who lost gym access during the Covid-19 quarantine, I picked up running as a new recreational pursuit early in the pandemic. I found that my daily jog was immensely helpful to my mental state with the world's uncertainty in the age of Covid. However, as I racked up the miles, running between three and five miles daily since mid-March, I started to notice a nagging pain in my left hip. Soon after running each day the pain would flare up.
Because I turn to cannabis for every ailment or malady that I encounter my mom refers to me as the Mary Poppins of Pot. Knowing there had to be a cannabis product to assuage my pain, I found a cannabis cream new to the market with a ratio of 500 mg CBD to 250 mg THC called Indo Rub to see if it helped with my hip pain. The CBD aspect of Indo Rub is important because cannabidiol is an anti-inflammatory. But the cream also has THC and other trace cannabinoids of CBG, CBC and CBN to work synergistically and provide me with immediate relief. I applied it and 20 to 30 minutes after application I was pain free until the next time I ran.
The makers of Indo Rub developed it with transdermal absorption in mind. Although transdermal absorption is the least effective way for your body to absorb medication, it is best for treating localized ailments and so Indo Rub is formulated with a high concentration of cannabinoids making it an effective choice for not just aches and pains but also arthritis, eczema, neuropathy and joint soreness. You can find Indo Rub at NuWu Cannabis Marketplace or visit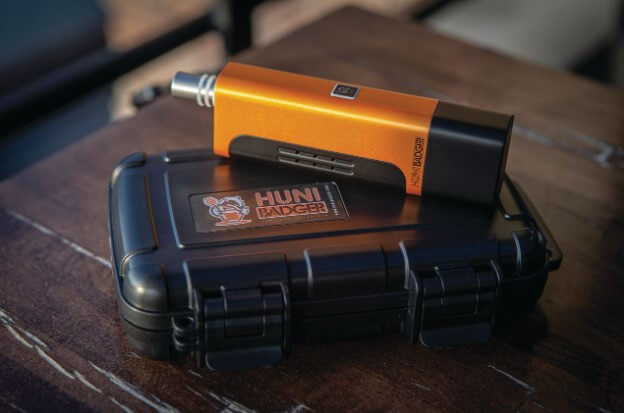 FINDING THE HUNI POT!
elevate Publisher Guy Bertuzzi has found Huni Badger's portable vaporizer to be a very handy accessory while isolating during the Covid-19 pandemic because it is both discreet and portable.
Powered by a single, easily removable 18650 Lithium-ion battery you can carry as many batteries as needed for instant exchanges, allowing you to take this fully functional vaporizer everywhere you go. "It's the best portable dab device I have tried because it offers the closest feeling I have had from dabbing extracts to an actual rig," says Bertuzzi, who adds, "it gives me a really good high."
Its potency is a result of the vaporizer's two temperature settings. "It has a lower heating tip for more flavor and to burn your extract at a lower temp to get a lower dose. And it has a higher heating tip for a really good higher hit," says Bertuzzi.
The elevate publisher also noted Huni Badger's ease of use. "It's literally ready to go out of the box. All you have to do is insert a battery, screw the mouthpiece in, press the button, and you're ready to go. It gives you the ability to dab directly from the extract container."
One of Bertuzzi's favorite features on the vaporizer is "that you can use it directly in a concentrate glass jar so you will have no remnants left to scrape up," he adds of its easy clean up. hunibadger.com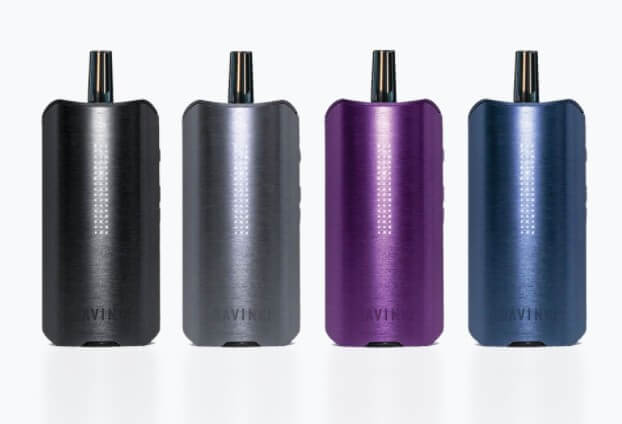 THIS IQ IS GENIUS
Another product elevate discovered during the pandemic is Davinci's IQ2 vaporizer which burns flower or concentrates. It became a favorite because it is discreet enough to fit in your pocket and you can use preset temperatures or control the temperatures yourself. "As an apartment dweller I found it discreet and it doesn't leave huge clouds or an odor around the apartment after your session," explains elevate Publisher Guy Bertuzzi. "Plus, it tastes like pure flower, it has come the closest to smoking a joint without the paper."
IQ2 also has a flavor chamber for herbs and spices allowing users to have fun with the taste. "You can add any spices or herbs to your flavor chamber to bring out exotic type flavors," explains Bertuzzi. "Since I am Italian, I added dry garlic, oregano and parsley to see if I could replicate my marinara sauce. It did taste delicious with the essence of the flower, but without tomato it was a miss on my marinara."
Bertuzzi also cited the controls featured on Davinci's IQ2 as a highlight. "One of my favorite features of the IQ2 vaporizer is its air dial so you can control the air for larger or smaller clouds," he says. "You can also control dosing by entering THC and CBD content before your session allowing you to see your dosage per hit and per session so you know
how much THC you are ingesting to keep track of how much you smoke in a day." davincivaporizer.com/iq2-vaporizer