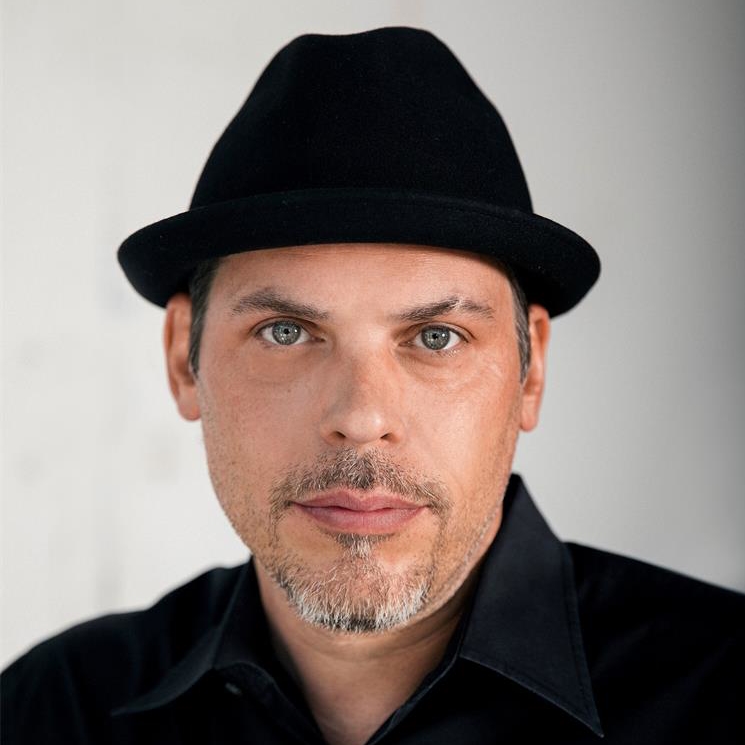 Justin Alexander
Sep 12 2016 . 8 min read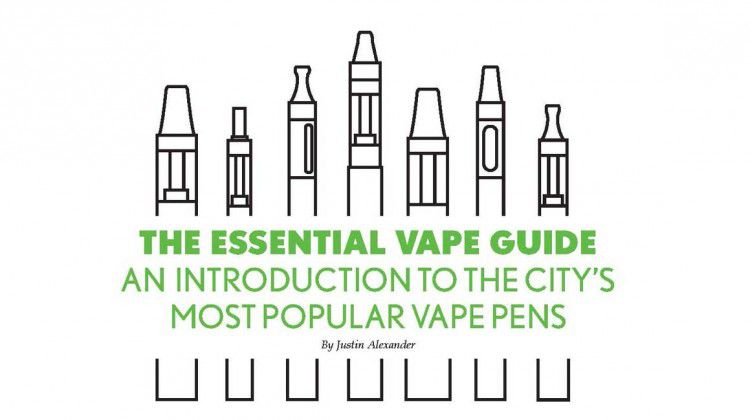 Most medical experts would agree that vaping cannabis is healthier than smoking it. By using a vape pen, patients are able to avoid inhaling the harmful by-products found in cannabis smoke. Although studies on the subject aren't plentiful, there has been some research that shows vaporizing eliminates harmful toxins, shows a decrease in respiratory symptoms, and preliminary data from a 2010 study even reveals meaningful improvements in respiratory function. Because vaping is a discreet and less harmful way of ingesting cannabis, elevate has compiled a guide of the city's most popular vape pens.
JORGE'S DIAMOND CARTRIDGE, THE+SOURCE
Jorge's Diamond, an Indica-dominant hybrid with a ratio of 53.1% THC to 0.1% CBD, reduces inflammation and pain, acts as a sleep aid, and presses delete on the day's anxieties. The taste is sweet and smooth and the feeling of euphoria is long lasting resulting in a deep calm. This strain is also great at inducing hunger with its intense fruit-forward flavors.
The most striking feature of The+Source's Jorge's Diamond cartridge is the viscosity of the oil and its deep amber color. "We mix our cartridges with propylene glycol, which is used in baby inhalers," Chris Vickers, general manager at The+Source, says, noting the darker it is, the more highly concentrated, due to less mixing agent. Another reason for the dark color is that as cannabis grows it develops trichomes, or crystals. At 10 to 12 weeks, the trichomes actually change to a dark amber color. Also, Indica is normally darker because it has more resin in it.
A wide variety of strains are grown and then extracted by the production team to make cartridges at The+Source's cultivation facility. According to Vickers, their cartridges are crafted with a ceramic plate versus a wick, which gives better flavor and an even vapor. Currently, The+Source has more than 10 strains available as pens and cartridges. With new scientific developments to help with extraction, the product is improving with each release. Also, vapor cartridges provide a healthier alternative to smoking because they separate the patient's lungs from the combustion of a lighter, ultimately resulting in the patient ingesting fewer carcinogens when inhaling cannabinoids.
KABUNKY KLEAR SKYWALKER OG, KABUNKY MARIJUANA PRODUCTS
"The terpenes and cannabinoids in the Kabunky Klear pen are pure. No plant matter or lipids," explains Ronan McConnon, laboratory manager of Kabunky Concentrates. Overall, vape concentrate is more discreet because there is no burn factor and it is easier on the lungs than smoking flower. McConnon says he will be releasing "exciting flavors" in the next few months.
The purity of the product accounts for the clarity. "Each step of the process removes contaminants," McConnon says, noting that he does not use glycol or glycerine. "Pure cannabinoids and terpenes will always have a honey color."
Kabunky is a 100 percent self-contained operation: They grow the cannabis, process the raw material, and load the pens. McConnon used his biochemistry and physics background to develop an extraction process that affords the purest cannabis product possible. "The viscosity is managed during the process so that I do not have to use additives like PG, PEG, VG," McConnon explains. "The oil is activated, so you can vape at lower temperatures without sacrificing potency." Kabunky cartridges have only a two percent mechanical fail rate and an instant replacement guarantee.
EG.O TRIP PLUS SATIVA, EVERGREEN ORGANIX
EG.O Trip Plus Sativa by Evergreen Organix is based on Sour Diesel, which is legendary for being cerebrally-charged and provides relief from stress, pain and depression with a THC component that ranges between 50 and 70 percent. The feeling is energetic, creative, happy and euphoric. This won't put you in a trance and it will get you off the couch, promoting big idea flow. Sour Diesel, as its name suggests, smells like lemons and diesel fuel, a surprisingly harmonious pairing. All these factors equate to immediate relief for most ailments.
According to Jillian Nelson, operations manager of Evergreen Organix, more strain-specific vapes will be available soon so patients will have access to varieties such as Sweet Tooth and Silver Surfer. The above products are not flavored because Evergreen is focusing on quality oil versus synthetic taste, but the EG.O line will eventually be expanded with more options.
EG.O Trip Plus Sativa's deep, dark shade of amber is a result of the CO2 extraction process.
Evergreen Organix grows the flower for its EG.O Trip Plus cartridge in its own cultivation facility. Evergreen Organix started production and cultivation in fall 2015, growing and making cannabis-infused edibles, topicals and vapes. Made with only strain-specific flower, this is a trim-free product. While the Evergreen Organix vapes are new to market, the oil has been in development for several months to ensure quality and consistency. The overall goal was to create a formula that wasn't cut with propylene glycol or vegetable glycerin. "Finding a way to refine CO2 extract to vape-quality was a little challenging at first," Nelson says. "Our team developed a refining method that gave us a great end product that keeps almost all of the qualities of the original flower that it was extracted from."
MTF, KYND CANNABIS COMPANY
As a strain, everything about the Sativa-dominate MTF is big and strong—giant earthy, piney, fruitiness with a long-lasting body high. It tastes like a run through the forest on a crisp autumn day or a spicy Mexican hot chocolate with just enough chili powder to ignite all the senses. At a ratio of 58.71% THC to .2% CBD, MTF gives a steady euphoric rise, sustained stress relief and energy, and increased mental clarity.
According to Kynd Cannabis' Ryan Clendenin, MTF's aromas are derived from a perfect storm of terpinolene, limonene, humulene, beta-caryophyllene and beta-pinene. "Each cartridge is strain-specific and homogenized from industrial scale batches of vape oil," he says. While Kynd potency numbers may appear lower in THC, they are partnered with incredible terpene profiles that express each strain's medicinal potential to its fullest.
The light color of the oil and absence of plant waxes and chlorophyll can be attributed to a process known as winterization that refines the vape oils without losing or stripping out their best characteristics. Raw cannabis extract is bathed in lab quality ethanol, it gets cold, and then undesirables are filtered out of the extract. "The alcohol is then distilled off of the solution in order to retain a pristine oil," Clendenin explains. "This process also preserves terpenes, increases the shelf stability of the cannabis oil and the overall potency to weight ratio of the final product."
Kynd Cannabis Company products are born and bred in a state-of-the-art indoor, controlled agricultural environment and a lab grade production facility in Sparks, Nevada. "Kynd vape oil is extracted using supercritical CO2 to selectively extract the whole plant compounds needed to bring out all of the essential characteristics of the MTF and other strains," Clendenin says. "Kynd Vape oils will never touch hydrocarbons like butane or propane, and will never need to endure the extreme temperatures of laboratory distillation techniques in order to purify the product."
CRAFT RESERVE MR. NICE, O.PEN VAPE FROM THE GROVE
Mr. Nice, an Indica-dominant strain, is super strong on both the nose and palate. While it comes on with force, overall it's a mellow high that works ideally for daytime use when focus and attentiveness is imperative. Patients will experience only mild pain relief, but super stress relief with this strain, which is comprised of 94.4% THC, 2.04% CBN and 2.42% CBD.
Its almost clear, golden quality is achieved through distillation. "The color of the oil is achieved through a proprietary process, but, in short, we are using very high-quality strains of hand-picked flower put through a distillation process to include the same strain-cannabis terpenes reintroduced to give you a fully activated, pristine oil," explains Robbie Wright, head of production for The Grove, which has a partnership with Colorado-based O.Pen.
Craft Reserve oil is made using a CO2 extraction and then a refinement process that yields high-quality oil. "The goal for me actually isn't necessarily the highest THC percentage possible, but rather the most activated cannabinoid profile, including a full terpene profile," says Wright, who notes The Grove sources 75 percent of its flower and trim from its own cultivation facility.
One of the smoothest puffs on the market, the O.Pen Craft Reserve oil is comprised of 100-percent cannabis-derived terpenes medicating with consistency. The packaging, like the name, emphasizes a craft experience with a hewn look. The cartridge has a metal tip and a chamber that is noticeably smaller than comparable products. Its vessel comes filled with 250 mgs.