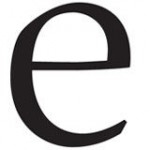 CW Peterson
Dec 04 2019 . 5 min read
Funding for community improvement is baked into the price people pay for legal cannabis. For instance, the state's public education system, in the form of its Distributive School Account, is on the receiving end of revenue from the cannabis industry. In Clark County, tax revenue from cannabis is going to different agencies to fight homelessness. And in the City of Las Vegas, fees go into a general fund that helps pay for the regulation of the burgeoning industry.
Paying those taxes cuts into the bottom line of every cannabis business and based on that, could represent the extent that the industry tries to connect with the community in a philanthropic way. But that's not necessarily part of the fabric of Southern Nevada. There's a thread that ties together many of Las Vegas' largest industries, and that's a sense of giving and a desire to improve the community.
Whether the industry is gaming, real estate, tourism or any other; the largesse exhibited showcases a commitment to making Southern Nevada a better place and translates into millions of dollars for nonprofit groups across the Las Vegas Valley.
Why wouldn't the world of cannabis want to follow suit? Many of its executives have backgrounds in the aforementioned industries of gaming, real estate and tourism and, in turn, bring with them the lessons and passions that have shaped their careers. Backed by continuing encouraging news about the health benefits of cannabis and an economic impact that keeps surpassing expectations, Nevada's legal cannabis industry has the potential to be a powerhouse in the world of philanthropy.
But there's a catch—many nonprofits can't or won't accept a donation from a cannabis business due to banking regulations. And the ones that do may be unwilling to publicize such actions for fear of putting any federal funding they receive in jeopardy.
"When it comes to charitable organizations," said The Grove CEO Demetri Kouretas, "we, as a company, can donate to anyone we'd like to. We can. There's no limit, no limitations, no (issues with) legality. Nothing like that whatsoever. But we have been denied by a multitude of companies because we are a cannabis-run operation and they will not accept funds from a federally illegal business."
Giving isn't always about dollars, however. "The innocence of the world is what I'm drawn to," said Tiffany Hoven, director of operations for The Grove, which, in addition to cash donations, sometimes offers gift baskets filled with CBD (cannabidiol) products that do not face the same regulatory hurdles as products with THC, for events such as silent auctions.
Mitch Britten is founder and CEO of THRIVE Cannabis Market Place. A sense of philanthropy has been a part of his company since the beginning. "A lot of it is our core principles," he said, adding that it was important that his company assist with "improving the communities we operate in."
Casa de Luz is one organization that has received donations from THRIVE. The nonprofit group operates out of the Naked City near downtown Las Vegas. It offers a food pantry, tutoring and other services. "The Naked City has one of the highest crime rates in Las Vegas and is well known as an area for high poverty and child neglect," said Dave Brown, spokesman for Casa de Luz.
"(THRIVE's) donations have considerably changed the financial wherewithal of our organization. With these donations we are able to reach over 1,000 people per month in our food pantry. We are also able to provide after-school activities, including tutoring and mentoring programs to over 60 kids. It has afforded us the opportunity to expand into other impoverished neighborhoods to do additional work that is so critical to these struggling communities."
The cannabis industry may be funding philanthropy, but banking regulations can make it difficult to track to what degree. How many success stories like the relationship between THRIVE and Casa de Luz are out there?
In October, the Nevada Dispensary Association launched a survey to find out. In response to criticism that the industry isn't doing enough, the survey seeks myriad information regarding cash and medical marijuana donations.
Riana Durrett, NDA executive director, hopes to have the results compiled this month. One challenge the association has faced in presenting this data, is that executives, who often have ties to other industries, are making donations but the donations aren't reflected as coming from the cannabis industry.
Before dispensary owners got into the industry, they had other careers, "so they typically are either giving the donations privately or from a different company," Durrett said. "It's not recognized as coming from the industry when it should be."
"I am actually a very quiet donor," said Jerry Velarde, president of Evergreen Organix, who came to Southern Nevada in 1995. "I believe that it's going to be a better place for my children if we continue to set this example.
"We believe in helping people that are willing to help themselves and make a better community. We've seen a tremendous amount of success stories," said Velarde, who has served on the boards of multiple nonprofit groups, including the YMCA, Boys & Girls Club of Southern Nevada, Goodie Two Shoes Foundation, SafeNest, and Shade Tree.
Sam McAdam, responsible for marketing and sales at FloraVega, a cultivation facility, says that his company gears its philanthropy toward local groups. "A woman I talked to said it's really hard to have to choose between groceries and medicine for the week," said McAdam, whose company also helps provide medical marijuana at significant discounts to patients in need. "That was heartbreaking to us."