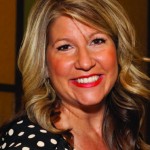 Beth Schwartz
Jul 01 2020 . 16 min read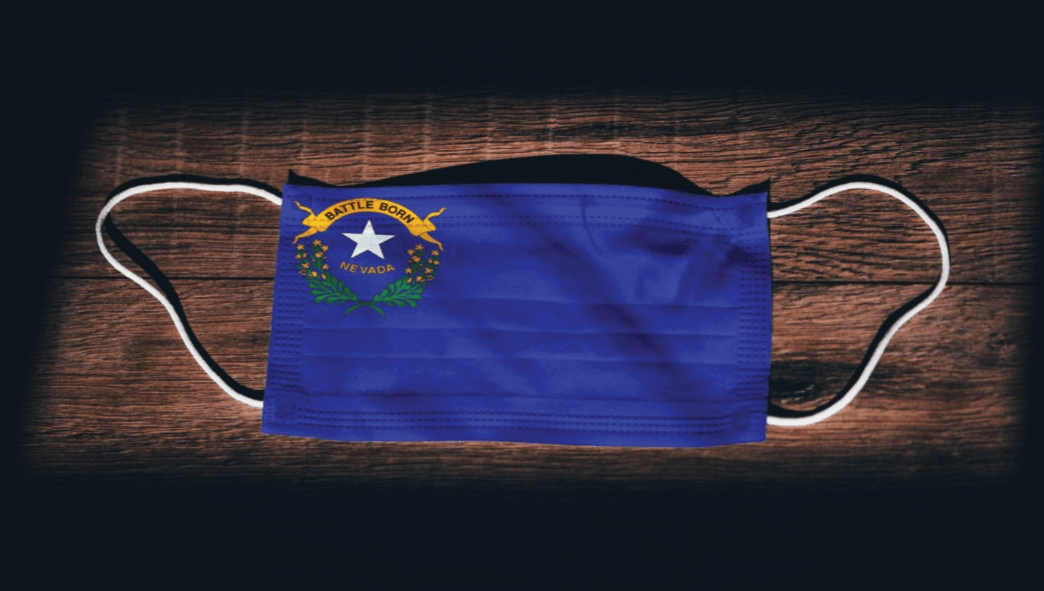 Remember March? Seems like it was years ago now but back in March we didn't know what we didn't know. [Social distancing? Wait, what? I thought that was just actively avoiding the co-worker who had halitosis?] We all watched curiously as Covid-19 invaded our lives like a bad reality show we just couldn't stop watching. As the days rolled on we anxiously tuned into daily press conferences of the White House Coronavirus Task Force starring infectious disease taskmasters Dr. Anthony Fauci and Dr. Deborah Birx or for those looking for a more folksy interpretation of our dire straits there was New York Gov. Andrew Cuomo's morning soothe sessions. Either option was highlighted by scads of science, curves that needed to be flattened, and plenty of shrug-shouldered guesstimates of what it all meant.
Each day was a test of numbers as we carefully clocked the positive coronavirus cases, deaths and recoveries. We were inundated with daily news reports about the perils of lack of testing, lack of PPE, lack of respirators, and lack of ICU beds in our nation's hospitals.
During this new normal that we were all adjusting to in whiplash-like fashion, Nevada Governor Steve Sisolak announced on March 17th — when we all had plans to celebrate something as mundane as St. Patrick's Day….ah, those were the days when you could hoist a stein of green beer with friends without impunity — he was shutting down the state. In other words, if your business or line of employment was not essential, you were now on a home-based vacation courtesy of the 'rona. The $64,000-dollar question was, who was essential?
Declared Essential
On March 20th the state's cannabis industry breathed a sigh of relief as Gov. Sisolak designated it essential. He announced that the industry could continue to operate using delivery-only services. Although to many industry leaders it seemed like an obvious move to make cannabis essential, it shows just how far thinking has progressed in a relatively short period of time. As a highly regulated industry still very much in its infancy — Nevada's first medical marijuana dispensaries opened during the summer of 2015 and the state's recreational cannabis industry opened its doors to customers in July 2017 — it was a welcome decision.
"I think it's great as an industry to be deemed as essential in as many territories as it was, it shows an acknowledgment that it's a legitimate industry and its growing and the strive for legalization is becoming more and more realistic," said Planet 13's VP of Sales & Marketing David Farris, who added he hoped "we never have to pick between essential and non-essential again."
To many in the industry the medical properties of cannabis made the plant's designation as essential an obvious one. "The Grove has always advocated the medicinal side of cannabis so to be considered essential from the beginning is important to us, it allows customers/patients to obtain products for medicinal purposes," said Tiffany Hoven, director of operations at The Grove dispensaries.
Mark Pitchford, CEO of Mynt Cannabis dispensaries in Reno, had heard from state officials that cannabis was going to be deemed essential, so he wasn't surprised by the Governor's announcement. "I thought there was a chance only medical use might be deemed essential. But not everyone who uses cannabis for medical purposes has a medical card, and I think that's kept both medical and adult use in the 'essential' category," he surmised. "At the end of the day once the discussions got deeper and it came to light how many vets don't have medical cards for example I think the state's and Sisolak's view of the issue changed."
Richard Estrella, assistant general manager of The Apothecarium, sees the decision as a more financially rewarding one. "In the sense that we just got legalized, I can see how the designation might be surprising. But on the other hand, we understand we are one of the few avenues generating tax revenue for the state. The casinos weren't active, alcohol got stunted. I've got to think that for the state we were, I don't want to say a cash cow, but obviously the state needs to generate money to maintain itself."
Estrella's co-worker Eliot Dobris sees it differently. "Because of the history of marijuana and it starting as medical marijuana — once we were recognized by regulators as medicine, how could you not have us be essential?"
Designated Delivery-Only
Cannabis' designation as an essential business in Nevada was the good news. The bad news? Cannabis would be available via delivery only and many dispensaries didn't have delivery mechanisms in place that could accommodate their entire customer base. This effectively slowed cannabis sales significantly as dispensaries throughout the state scrambled to increase the size of their delivery fleets and operating systems to accommodate moving entire business models to delivery-only.
Because Gov. Sisolak's designation of cannabis to delivery-only was announced on March 20 it resulted in a sales lull for the last half of the month as dispensary management teams throughout the state shifted their business models.
"Just like everybody else we had an extremely short window of lead time. We received an email basically saying we are operating now as delivery-only — it was shocking, there was no heads-up for us but in the cannabis industry we are used to changing, evolving, pivoting in a moment's notice," explained Farris of Planet 13. "To know that in less than 24 hours you have to close everything down and go delivery — it's a shock to any business."
The Grove, which has dispensaries in Las Vegas and Pahrump, did not offer delivery before the pandemic hit but had intended to implement a delivery platform before 2021. "When Governor Sisolak made the mandate for cannabis dispensaries to be delivery-only our CEO Demetri Kouretas, myself, and The Grove's amazing team jumped into action and purchased multiple delivery vehicles that same day," said Hoven, who declined to share a breakdown of The Grove's tourist/local numbers prior to the pandemic. "Hours after hearing of this mandate, we purchased multiple delivery vehicles, standing outside the dealership late at night [none of us were allowed inside] paying cash for them."
To effectively pivot, Planet 13 had to increase its delivery fleet. "When cannabis dispensaries in Nevada were told to close, we pivoted to focus on our delivery business, and in only 25 days we've ramped our delivery service from five to 28 vehicles and have shifted our customer mix from 15% local area residents, to 100%," said Larry Scheffler, Co-CEO of Planet 13.
The Apothecarium, located near Summerlin had a pre-pandemic customer base that was 70% local and 30% tourist, rented a fleet of six vehicles, which they utilized from 9 a.m. to 9 p.m. daily, from Findlay Toyota. "We went overnight from being a dispensary with in-store practices to largely our entire staff being retrained on how to process a delivery, create a manifest, which is definitely a change," said Estrella. "We went from seeing people in-store having a consultation-style experience, which is our bread and butter, to offer that same kind of methodology over the phone. It's not as simple to do because they are not right in front of you, but they were still receptive to us."
But the transition to delivery-only involved a lot more than just adding vehicles according to dispensary management teams. "In less than two days, we created and implemented a full, in-house delivery service for both our Pahrump and Las Vegas stores all while following strict compliance regulations, which would normally take multiple weeks to roll out," said The Grove's Hoven. "It was crazy to say the least, it almost felt as if we were back opening up a recreational market with the lack of sleep that was going on."
"For us," said Planet 13's Farris, "it was all about scaling. We didn't have to adopt any new platforms or anything specifically, now it was scaling the program. When you go from servicing 2,000 customers a day in-store and transition to doing 100% delivery that scalability aspect presents some challenges. We had to restructure the way we took those products in, the way we verified people's identity, to dispatch, to drivers…the process was already there now it was about how do we handle the 500% increase in deliveries."
It was about scaling delivery for Mynt dispensary in Reno too. "We did offer a third-party delivery system before the pandemic which we felt couldn't handle the capacity that we were looking for. So we jumped in and created a platform very quickly and followed all of the guidelines that were sent to us [by the state] and were able to really turn around and create that digital and delivery platform quickly with our strong management team," said Pitchford.
For Estrella and the team at The Apothecarium the transition was "relatively seamless. We were very fortunate because each time they told us there was going to be some kind of change, our compliance lead immediately put together an SOP and a plan that we were able to submit to the state nearly overnight," he said. "The way we operate in a case of getting up to speed is we just needed to utilize the state's seed-to-sale system which we were able to do pretty quickly. Normally speaking we have about three staff members trained on delivery but at this point every single employee at The Apothecarium knows how to facilitate a delivery."
Cannabis' Great Pandemic Pivot
So how did things pan out for Nevada's cannabis industry as it made the delivery pivot? According to point-of-sale data provided by Seattle-based Headset, recreational cannabis sales in Nevada declined from March 2019 to March 2020, the first time that monthly adult-use sales in the state reported a year-over-year decrease. BDS Analytics' March 2020 Nevada Retail Sales report prepared for Nevada Dispensary Association (NDA) found that Nevada's dispensaries generated $56 million in sales in March 2020, which was a 6% decrease in sales compared to March 2019.
"While we generated almost no revenue in the last two weeks of March as all operators were adjusting to the new reality and significant uncertainty, the team quickly turned a negative into both short-term financial results and further long-term competitive advantages," said Planet 13's Scheffler during an earnings call on June 1. "Since March, we've increased our average daily sales from $10,000 pre-COVID to over $100,000 per day as of the end of April, while shifting to serving only local customers with a complete elimination of tourist traffic in Las Vegas.
"We've implemented the same-day ordering throughout the Las Vegas Valley and improved our customer experience week-over-week through April and the beginning of May. While that doesn't go all the way to replacing the $200,000 per day we were generating at our peak pre-Covid, it's a fantastic result and we're already seeing signs of a gradual return to normalized activity."
The Apothecarium also experienced a decrease in sales when delivery was first implemented. "To some extent, I would say we saw a slight decrease in overall traffic initially," said Estrella. "I think a lot of that was related to the fact many people had never used the medium of delivery or aren't as techie. But pretty quickly everybody got up to speed. We saw things get really darn consistent pretty quickly."
Marketing and purchasing manager Cara Pitchford of KYND Cannabis Company [an affiliate company of Mynt] saw an immediate change in sales. "Once we started delivery, we were able to service our patients again," she said. "But delivery is very challenging, so we couldn't service the same number of people as we could in the store. One thing we did notice was the average spend was going up, almost like people were kind of stocking up, not coming as frequently, and the average spend seemed to increase because of that."
Was 420 anything to celebrate?
The industry's most revered day, 420, fell smackdab in the middle of the state's quarantine. "Historically 420 is like our Christmas, we see lines and people tend to flood us," said The Apothecarium's Estrella who noted the dispensary put together a kit called 420 Quarantine Edition that customers could buy and contained a t-shirt and quarantine supplies of weed, a bong, and toilet paper. "This year, for sure, we didn't see as much as a flurry, still there was a little bit of an increase."
Mynt's two Reno dispensaries didn't experience a flurry either. "It was not as dramatic this year, there weren't as many events and specials going on. A lot of vendors didn't have the capabilities of supporting it like they have in the past, so we didn't see the kick up as we have seen in the previous years," Mark Pitchford said.
As Farris of Planet 13 points out 420 is very much a holiday that traditionally is celebrated communally. "The difficulty with 420 is people are used to coming together and celebrating it in groups and that wasn't possible with everything going on. It affected our sales because it's a holiday where you experience it together," he offered.
With a much softer 420 this year than in the previous year, sales reports reflect the experiences of dispensary owners. In April, Nevada dispensaries generated $38.3 million in sales which was a 32% decline compared to April 2019, according to BDS' Nevada Retail Sales Report for the NDA.
Kicked to the Curb
With the Covid-19 peak over and the beginning of stabilization, Gov. Sisolak began to slowly roll back quarantine restrictions. He announced on April 30 that dispensaries could begin selling their products for curbside pickup on May 1. A little over a week later, on May 9, Gov. Sisolak allowed that dispensaries could serve a limited amount of customers in-store.
"In curbside we saw a pretty significant jump because people were really kind of excited to get out of the house again and cannabis is kind of a cool and exciting thing. I really believe people have been bored and pent up in their house to some extent and are looking for any avenue to get out of the house," said Estrella, who noted currently he "might see 400 [customers] in-store with 50 curbside and like 30 doing deliveries, as a super general figure."
Farris also believes people have turned to the dispensaries to alleviate cabin fever. "People want to get out of the house and that's why people really like curbside and in-store shopping because, unfortunately, a lot of people did lose their jobs and they are at home every day because they are quarantining or at risk in some way. They just wanted to get out of the house and take a drive and pick a product up in-store."
Consumers in Reno also eschewed delivery once other options were made available. "When curbside started, even though we had same-day delivery, it didn't seem to matter people wanted it right then and right there. They wanted to come to the store to pick it up so that was a big surprise for us," said Mynt's Mark Pitchford.
Following the Governor's announcement allowing curbside Pitchford was "really surprised how much the decrease in delivery went down, it was dramatic. I want to say our numbers were 60 to 70% curbside, maybe 20% were coming in store and 20% were still doing deliveries. After we structured ourselves and prepared for a lot of fleet delivery and set up that side of the company to see that decrease was a surprise for us, but we were prepared for either way it went."
During an earnings conference call on June 1, Dennis Logan, CFO of Planet 13 Holdings Inc., explained, "We intend to keep at least 50% of our revenue from locals that we're making right now, kind of post-Covid as things normalize. So, we will keep a bunch of those vehicles active in delivery. Even with the current situation of in-store sales and curbside pickup, delivery still makes up a good 1/3 to 40% of that traffic. So, there's still some decent demand for delivery, and we think that continues on after Covid from the local customers."
In spite of a more open marketplace in May, cannabis sales took a hit. According to point-of-sale data from Headset as reported in Marijuana Business Daily, adult-use sales for Nevada in May fell to $43 million, a 24% decrease compared to the same month last year.
Consumer Pivot Points
Nevada's cannabis consumers were forced to change their cannabis purchasing experience with the implementation of delivery only. But did their choice of products also shift? Even though Covid-19 is a virus that affects the body's respiratory system, Nevadans' penchant for smoking flower was not diminished. And was cannabis' anxiety alleviating properties tapped by consumers as the pandemic continued and social distancing policies were put in place?
"The local consumer is very geared towards bulk flower, concentrates," noted Farris of cannabis preferences in Las Vegas. As with Southern Nevadans, Reno residents also believe flower is power. "Flower is still a strong part of the sales. I would say its 50% plus. It has been strong at 50% plus. Edibles probably jumped up a bit, but flower is still what patients and customers look for," explained Mark Pitchford.
As for seeking products to alleviate pandemic related anxiety, dispensaries did see an uptick.
"I would honestly say yes," Estrella said of consumers looking for calm-inducing products during the Covid-19 crisis. "People's willingness to use products that have some concentrations of CBD has definitely increased whereas before they kind of scoffed at it, believing if it's not getting you more high what's the point of including it. But people have gravitated to the potential that it can take the darn edge off."
Farris agreed. "For a local consumer, indica heavy products have always been popular, they are a lot more knowledgeable and they know what helps them. It rose a little bit where people were really interested in products to calm them down. On the CBD side, we have Planet M CBD and as an online retailer we saw a spike in people interested in anxiety relief medication in some capacity."
"I really believe cannabis was here in this crazy time for people when they might not have had an alternative method of relief," concluded Estrella. "It might seem trivial or something that's intrinsic, but I really think we were one of those quality of life products people turned to during this time."