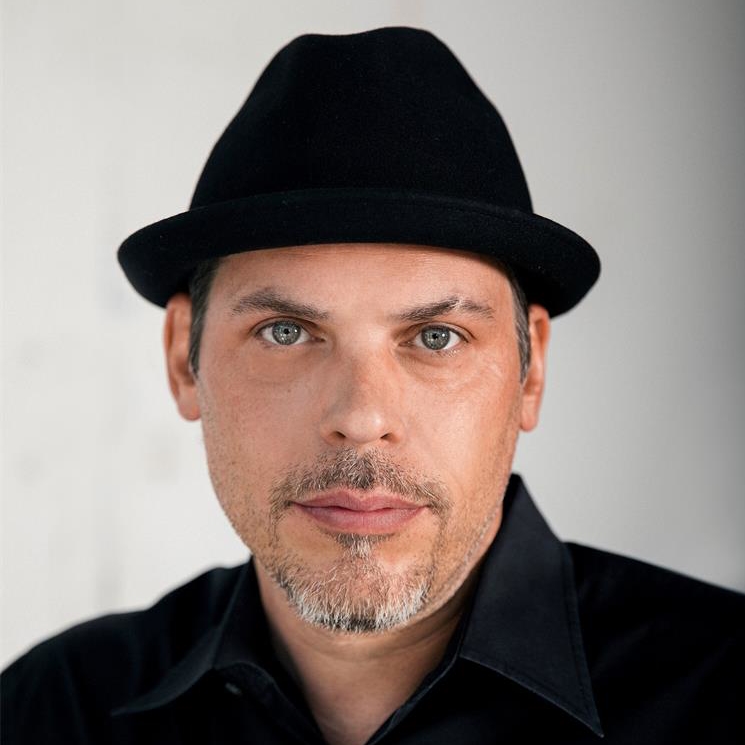 Justin Alexander
Nov 02 2016 . 9 min read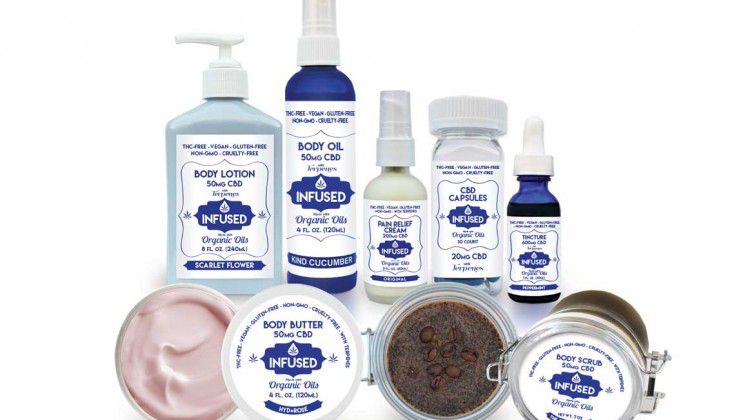 CBD, or cannabidiol, creams, tinctures, capsules and oils are often preferred by medical marijuana patients for their health benefits without the high that comes from THC-rich products. Working in conjunction with low doses of THC for the highest effectiveness, CBDs have proven to be helpful when it comes to acting as a bronchodilator for asthmatics, reducing the spread of cancer and metastasis, decreasing seizures in childhood epilepsy, and relieving chronic or acute pain. To follow are some CBD and hemp oil based products that are currently being stocked in Nevada dispensaries.
INFUSED PAIN CREAM
Developed by Morgan Rebentisch, a licensed aesthetician for more than 10 years, Infused Pain Cream is a labor of love for the skincare devotee. "My family has owned and operated a skin and body care manufacturing facility for over 20 years which [sparked] my passion for the industry," she says.
Rebentisch decided to infuse the same skin and body care products with cannabis. "I started with the highest quality CBD extract in the world and built our products around it," she says.
One hundred percent THC-free, Infused Pain Cream's full spectrum CBD extract at 200 mg contains phytocannabinoids (CBD-A, CBG, CBN and CBC) and terpenes, and it is cultivated and extracted using organic, sustainable farming practices.
Ideally used as an anti-inflammatory for topical discomfort to treat arthritis, backaches, muscle strains, sprains, bruises, cramps, spasms, joint pain, headaches and pre/post workout soreness, it contains capsaicin extract, organic menthol, essential oils, shea butter, organic cocoa butter, and terpenes.
Rebentisch recommends applying a generous amount to the area of discomfort and massaging until completely absorbed.
KYND TINCTURE
Kynd's CBD-dominant tincture at 174 mg works in conjunction with minimally activated THC to create anti-inflammatory pain relief without the feeling of being high. Tinctures hit the bloodstream quick, taken under the tongue, and go directly to the endocannabinoid system. Kynd uses MCT oil and D-Limonene, and CBD-rich strains like Ringo's Gift and AC/DC in its tinctures.
"Our process for infusing the tincture is proprietary, but we work very hard to retain all the most viable compounds available from the cannabis plant," says Ryan Clendenin, director of production for Kynd Cannabis Company. "Our goal is to be gentle with our extraction and purification processes in order to obtain only the best our flowers have to offer. That's why we extract using supercritical CO2."
While tinctures work slower than smoking cannabis, they are a great option for those with weakened immune systems or respiratory issues and patients can use the MCT oil-based product to blend into fats/oils in recipes.
Best for anti-inflammatory, anti-pain, and mood stabilization, many patients say that tinctures can help control jitters and sleepless nights. When in doubt on dosage, go with how you feel, starting with a few drops for minor anxiety.
Administer by holding 1/2 ml of Kynd Tincture under the tongue for about 20 seconds. Add Kynd Tincture to smoothies, coffee or tea. Infuse homemade edibles with the tincture, which is not alcohol-based and safe to use in larger doses.
"Most of the first cannabis indica medicines in the U.S. market were tinctures or syrups," Clendenin says. "This dates back to the 1850s, of course, but nonetheless the non-smoking forms of cannabis use have been popular all along this great experiment of medicine making, with prohibition being the greatest hurdle to real progress on human healthcare from chronic pain management to cancer treatment."
SILVER SAGE WELLNESS'S JIMMY B. OIL CAPS
Silver Sage Wellness makes products with a purpose. In this case, it's JBO capsules, which come in different strengths and are named after the founder's son Jimmy Blasco who is autistic.
"JBO capsules are created using a two-part extraction process with a high CBD-to-THC ratio for patients looking to tackle the biggest diseases and conditions that can be difficult, if not impossible, to treat with standard medicine," says Joseph Cavi of Silver Sage Wellness. "In making JBO, the standard extraction process using isopropyl alcohol has been modified so that patients can consume by oral syringe or by capsule."
Extracted from vegetable oil, tinctures provide rapid relief from pain and inflammation and contain all natural cannabinoids, organic coconut oil, kosher-certified soy lecithin powder, and gelatin.
Use as a daily supplement morning and evening by dropping under the tongue and letting it dissolve to assist with eating and sleeping. Tinctures can be added directly to any recipe.
Perfect for travel, capsules are for those looking to medicate discreetly and good for diabetics interested in avoiding sugars and other ingredients found in edible medications. Take one capsule and wait 40 to 60 minutes to judge effectiveness before increasing dosage. Always stay hydrated and have food in your system when consuming cannabis oil.
"Capsules are recommended for all patients looking for relief, especially those patients suffering from cancer, epilepsy, fibromyalgia, IBS, diabetes, and PTSD," says Cavi. "Tinctures are preferred by patients who have a hard time swallowing large capsules and who suffer from migraines, nausea and have trouble sleeping."
O.PENVAPE CRAFT RESERVE: CBD RESERVE-ACAPULCO GOLD
Made from a strain that comes from areas around Acapulco, Mexico, the orange hairs of the Acapulco Gold flower resemble a golden nugget with gold, green, and brown colors of resin collecting on the buds. Smoking Acapulco Gold has been described as having dinner at a five-star restaurant says Robbie Wright, head of production for The Grove.
"Aromas of burnt toffee linger when the bud is broken up and has a reputation for being one of the best cannabis strains ever created with the effects it achieves for the patient," he says.
While dosage is dependent on symptoms and medical condition, since this is a high-CBD strain, Wright says that users often find they need more—Acapulco Gold plants can have as much as 23 percent THC potency, and the CBD content ranges from four to 12 percent. Wright notes that a strain with a four percent CBD potential is considered high.
Made using a CO2 extraction process, followed by many refining steps, patients receive the cleanest and most cannabinoid-infused oil possible.
Acapulco Gold CBD is for sufferers of general anxiety disorder or PTSD. It also works to lift spirits and decrease stress. The body high can also relieve chronic aches and pains.
Wright is quick to point out the differences between hemp oil products and CBDs, the former he says are not as powerful. "THC needs to be present in small amounts in order to synergistically work with the CBDs in transportation to the receptor sites in our body's endocannabinoid system," Wright says.
"The sooner more studies are conducted, the more we will learn, but that takes the government to take a stronger stance on the classification cannabis is currently in. Without change, the best medical studies that could be conducted will never see the light of day due to the federal restrictions in place. We only know a small amount of the potential this plant can provide. The sooner restrictions are lifted, the quicker we can inform the public."
CHARLOTTE'S WEB INFUSED MINT CHOCOLATE OR OLIVE OIL
Charlotte's Web hemp extract oil is often confused as being a CBD but, in fact, that has never been an accurate description given that it has always been a whole plant hemp oil extract that contains all beneficial cannabinoids, according to Amanda Reilly of CWNevada, LLC.
Charlotte's Web is named for Charlotte Figi who suffered more than 300 seizures per week before being given low-THC, cannabinoid-rich hemp extract oil by her parents. Figi is now 99.7 percent seizure-free.
Developed from the world-class hemp genetics of the Stanley Brothers, Charlotte's Web is cloned, hand planted and organically farmed in Colorado. "Hemp has been used for thousands of years for a variety of wellness needs and the U.S. government patented the cannabinoids in hemp as antioxidants and neuroprotectants in 2003," says Reilly. "Charlotte's Web hemp extract oils can be used without side effects to address a variety of wellness issues."
From kids with seizures to the aging population's muscle aches and pains to stressed executives with high anxiety, the main goal of Charlotte's Web is to improve quality of life. Moreover, cannabinoids are a great alternative to opioids.
Recommended use is to take orally. Those with minor bodily stresses should try 1 to 2 ml per day of Charlotte's Web Everyday which contains 7mg/ml of Charlotte's Web hemp extract. Use as you would fish oil. Patients with more severe bodily stresses should try 1 to 2 ml per day of Charlotte's Web Everyday Plus product (18mg/ml) and those with severe stresses should try 1 to 2 ml per day of Charlotte's Web Everyday Advanced product (50mg/ml).
"It's exciting to be on the forefront of finally gaining the proper research on how beneficial cannabinoids can be," says Reilly. "Since 1937, society was taught that this plant killed brain cells and was of the devil. Now we are learning the exact opposite might be true."
EVERGREEN ORGANIX'S PHOENIX TEARS SYRINGE OIL
A review of Greek mythology reminds us the Phoenix was a mythical bird whose tears could heal wounds. Appropriately named, Evergreen's Phoenix Tears Syringe Oil gets its healing power from RSO, which, in this case, provides relief from chronic panic and injuries.
A solvent-based process of extracting cannabis oil using the RSO method, developed by Rick Simpson as reflected in the name, the cannabis flower is soaked in a laboratory-grade ethyl-alcohol for 48 hours or more, strained, and then the solvent is evaporated over heat. The reduction process yields the concentrated oil. Cannabis soaks for a long period of time to maximize extraction to include cannabinoids and terpenes, but also phytochemicals, plant sterols, chlorophyll, and other medicinal components of the plant.
To use, apply Phoenix Tears directly to the skin, mix with lotions, swallow in capsules, take sublingually or dilute into various types of oils for cooking or topical applications. With a ratio of 499.6 mg THC to 2.67 mg CBD, it is recommended that new users consume less than one drop of Phoenix Tears in one sitting.