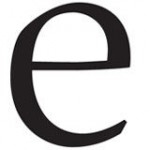 elevateNV
Mar 07 2017 . 14 min read
By Julie Vigil
Oftentimes, pet owners with really sick animals find themselves in what one Las Vegas vet calls a "black box," where traditional Western medicine kind of ends and doesn't have any more answers or treatment options — typically just more synthetic pharmaceuticals that come with their own laundry list of side effects and warnings.
When a doctor tells you, "We've got nothing else for you," veterinarian Nancy Brandt, DVM, said, "I just think, that does not make sense to me."
Dr. Brandt of the Natural Care Institute (nancybrandtdvm.com), a holistic veterinary office, is not alone. So many pet parents are unsatisfied their four-legged companions must live with an ailment, disease, or ongoing condition that comes with a life sentence for prescription drugs. They want to provide the same level of quality care and comfort for their pets as they seek out for themselves, ideally using natural ingredients that complement their pet's individual systems and needs.
THERE'S LIFE IN THIS OLD DOG YET
Sandra Harvey, a nurse, teacher, and foster dog mom for Vegas Shepherd Rescue (vegasshepherdrescue.com), is caring for Karbon, a German Shepherd who was believed to be 11 years old from the looks of his advanced periodontal disease. Just before Thanksgiving 2016, when the initial fostering process began and Karbon was with his veterinarian, he experienced severe seizures that totally incapacitated him and lasted well over an hour. The doctor prescribed Prozac, observed him then sent him home with foster mom Harvey, and everyone hoped for the best. Within the first few days at home, Karbon had more severe seizure episodes and more emergency trips to the veterinarian. The vet added phenobarbital and then Keppra, both well-known and very strong anti-seizure meds, to his regimen, hoping to quell the terrifying spasms and give him some quality of life.
"Seizures were coming about every week (on the prescription meds)," Harvey said. "They weren't quite as severe as the original ones and you could now identify clusters. He would have a seizure and then after about 15 minutes or so he would seem to be fine and then he'd fall over and have another one. I still didn't feel that this was a good option for a dog that was adoptable for a family to have to try to deal with this."
Karbon's vet believed a brain tumor was the underlying cause of the seizures, but really couldn't know for sure, and putting the dog under anesthesia to perform a CT or MRI
to find out was definitely not ideal for his well-being, or Harvey's wallet.
"I felt like I was in limbo land," Harvey said. "I believe very strongly that holistic medicine complements traditional medicine, so I reached out to my holistic vet and asked if we could talk about cannabis oil. I had (suggested it) to the vets but they weren't really open to it only because there's not a lot of scientific literature out there. It's a medication that is illegal. But I thought, we don't have a lot of options here. Karbon's either a hospice dog or if he's not, he's an unadoptable dog. But he's a great dog, he has a great personality."
Dr. Brandt examined Karbon and recommended CBD (cannabidiol, which is the non-psychoactive compound of cannabis) oil which supports the body's endocannabinoid system. Harvey noticed marked differences in days. "Within a week he really started becoming a different dog. I mean, his little personality started changing, he had more pep in his step, he seemed to be a lot more alert. The first bit that I had him, he was just sort of in la-la land. And now, we're kind of thinking as he starts to come out of everything, that he's more in the age group of around seven, not 11 (years old)."
About 10 days later, Karbon had another cluster of seizures but Harvey reports that they were only a quarter of the intensity of the first seizures she experienced with him, and the entire episode this time lasted for less than five minutes. Harvey and Brandt are adjusting Karbon's CBD oil dosage to try to dial in to his sweet spot. And he has had no negative side effects at all.
"I am extremely pleased with where he's come from, from the very scary one-hour seizures to now it being less than five minutes, and the timeframe is now ten days in between the seizure activity," Harvey said. At their last appointment, Dr. Brandt told Harvey that over time she hoped to wean Karbon off of his traditional meds altogether. "Whether that happens or not, we're kind of on our own road, our own path. But what I have seen so far, it is a good possibility. I don't know if the CBD has to build up in their system, there's no literature that tells us this kind of stuff. It's really an unknown road that we go down, but what I have seen (with cannabis) is far more optimistic than what I have seen with traditional medicine," said Harvey.
Not all pets are dealing with sensitive medical needs akin to Karbon's, sometimes their needs are about general conditions like well-being, itching, anxiety, or joint mobility. When Robert Garcia's dog Sasha was six months old she was diagnosed with hip and elbow dysplasia, a common condition in German Shepherds. Sasha had surgery to remove a bone chip from her elbow but as she's gotten older, her little post-surgical limp and general health took a turn for the worse.
In Sasha's case, DIY hemp-based pet chews and treats like Therabis (therabis.com) or True Leaf Pet (trueleafpet.com) are an option. They can be obtained without a recommendation or doctor's diagnosis, and are legal across North America. Hemp seed doesn't contain any THC and just a trace amount of cannabidiol, or CBD, so it avoids the legal barriers set up against those parts of the cannabis plant which are still federally classified as a Schedule 1 drug. But it doesn't mean it skirts the healthy benefits and results seen with medical-grade CBD oil.
"We do believe that hemp seed by itself does provide some very beneficial properties, mainly from the omega-3s. And there's also some other ingredients that have proven to have beneficial effects for inflammation and other things," explained True Leaf Pet CEO Darcy Bomford, such as green-lipped mussels and L-Theanine. "But we're focused on a product line that is legal in every state."
Sasha experienced the beneficial properties of hemp firsthand. "My friend owns a store in Las Vegas, Still Smoking Vapor and Smoke Shop (stillsmokinglv.com), and he carries Therabis there. He gave me a few boxes and said to try it and see if it works. It was amazing. It was like a complete turn-around," said Garcia. "She was literally up and moving like the product said. She was playing with my other dog outside, she was happy, and she wasn't limping as much. She's still on it to this day. It definitely made a big impact on our lives. I had her on anti-inflammatories every other day but now she only needs them once in a great while."
A HORSE OF A DIFFERENT COLOR
Sharon Huddleston gives cannabis to her animals and much like Harvey, is seeing big, positive results with no ill effects. Huddleston's needs are larger than a house pet's needs, however — she has two rescue horses, Abby and Blue, and a donkey named Mama. Huddleston found her cannabis path with the help of Lance Parvin, co-founder of Las Vegas-based patient co-op Compassion Awareness Project (compassionawarenessproject.org), a consulting and counseling service for alternative treatment options.
Abby is her three-year-old Tobiano Paint, who is a hefty 1,280 pounds and stands 17-½ hands high. She's a nipper and high strung, so Huddleston gives her a CBD oil capsule to calm her disposition. The horse's regimen began with a daily pill, then after two weeks she dropped down to every other day. Now Abby takes CBD oil once a week.
"I've had Abby on cannabis for eight months to a year now and she's doing fantastic," Huddleston said. "It has calmed her down to where her demeanor (on a scale) between one and 10, where 10 is crazy and one is very demur, is between a one and a two now. She's absolutely a doll. And the vet says she's the healthiest horse she's ever been around. It has just been a blessing for Abby."
Huddleston's other rescue, Blue, a beautiful black Quarter horse with a white star on his forehead, was abused by his former owners. Blue gets CBD oil for his skittish demeanor, pain relief, and overall general health. When they first got Blue, Huddleston and her son also treated him with a mixture of cannabis oil and vitamins for his rotting hooves. "They were almost in a thrush level because he had been standing in his own poop and pee for, I don't know — it was awful. He was pathetic."
Huddleston is sure Blue was in a lot of pain, too. He was so undernourished his ribs were poking out and there was muscle damage to his neck from where they almost choked him to death with a rope. "They can't tell you how much pain they're in, you can only watch their muscles quiver when you touch them. You know they'll quiver when it hurts so bad, and they'll back away from you. But now he comes in and says pat me, love me, brush me. I have no problems with him whatsoever anymore. He's just a real love."
Huddleston started dosing Blue in the same way she did Abby, first to get it built up in his system, but now he gets his cannabis only once every two weeks because he's over 10 years old, she says. "He's just so trusting and loving now, I can do anything with him. The cannabis calms him, besides making them very healthy. Blue used to have health issues and now he's just as healthy as he can be."
The dynamic in Huddleston's vet-patient relationship has shifted to where she's teaching her vet about a medicinal treatment rather than the other way around. "Since I've been giving cannabis to Abby, (my vet) has been watching me and is very impressed (with the results). I tell her, 'Hey, I'm not an expert but this is what I've done.' She's apprehensive but still open-minded. So, that's good. She's not taking it on face value. She's seeing great results so she says two thumbs up for me."
Huddleston is also witnessing a remarkable transformation in her miniature donkey, Mama, which mirrors the success she's had with her own vision using medical cannabis as a treatment for glaucoma. "I think Mama was almost blind. She was having a very hard time focusing and seeing. But now the vet and I are watching her real close and it looks like her vision is improving. I can pull a carrot up now and she sees it; I don't put it to her nose, I test it to her eye and she sees it. She's turning her head and she can see it and knows what I have."
SHOULD VETS LET SLEEPING DOGS LIE?
Harmonie Basso and her 100-pound Irish Wolfhound cross Franklyn are pretty inseparable. After Basso was in a car accident that left her paralyzed, she adopted Franklyn and a cat named Albert. The doctors didn't give Basso much hope of recovery, but that didn't stop her from pushing through and eventually learning to walk again. By using cannabis, Basso found relief her pharmaceutical medications couldn't touch to help with her pain. So later, when her BFF, best furry friend, Franklyn badly injured his knee and surgery left him with a long-term limp, Basso looked to the same natural remedies that helped her.
"Throughout the healing process, Franklyn's knee was always bothering him," Basso said. "The doctor said more than likely he'll need to be on pain medication for the rest of his life, and he was only three. I started researching more and more into what we could do to help him naturally. I didn't like the idea of him always being on pain medication. That's when we found True Leaf Pet. Slowly, as he was taking it, he started to be able to use his leg completely. In the end, I was able to wean him off of all pain medication and now you can barely tell he has a limp at all.
"I like knowing that they're really careful about what they put in their treats," Basso added, "That's really important to us, like no GMOs, it's grain-free, no artificial flavors, that was all key when I first noticed it in the store, because we try to eat that way for us so I like to feed them that way, too." Basso adds that her cat Albert enjoys a True Leaf Pet chew also (well, a tiny
piece of one anyway) and sits and shakes a paw for his calming treat.
Basso's vet isn't an alternative vet, like Dr. Brandt, but much like Huddleston's horse doctor, Franklyn's doc was open to the possibilities of cannabis, which includes the hemp plant. "He always wants to learn more about why I chose to do that, which is great so we can work together. He still strongly recommends lots of medication, but he's alright when I tell him the reason why we're doing this. He's very open to it and never tells me I'm doing anything wrong."
For many veterinarians, breaking into the cannabis world is just too new, too fast, and too dangerous. Besides the general social stigmas associated with cannabis and the fact that their medical and pharmaceutical licenses could be on the line for recommending medical marijuana, they are seeing the worst-case scenarios of house pets who have overdosed from getting into a pot "stash" or marijuana edible and overeating.
"Yes, we see a lot of (marijuana) overdoses," said Dr. Aaron Bivens of South Buffalo Springs Animal Hospital (southbuffalospringsanimalhospital.com). "When they eat too much they get intoxicated and we have to hospitalize them to get them through it. With the new law change (allowing recreational marijuana usage) it's going to be more readily available, so you have to be more careful. It's like if you leave gum out, your dog's going to get toxic poisoning. If you leave a chocolate bar out, it's going to get chocolate toxicity. You just have to be a responsible user so your dog is not exposed to it."
Stephen Katz, DVM, and founder of Therabis, a hemp-based CBD product for pets, is excited about the prospects of medicinal cannabis use but understands doctors' hesitation. "Right now we are in the embryonic stages of seeing developments in medical science on the benefits of various compounds that are found in the cannabis plant," explained Dr. Katz. "The entire veterinary community, just like in human medicine, the first thing you learn in school are the three words 'do no harm.' And they're not going to prescribe or recommend anything until they are completely satisfied that it is both safe and effective. They're just not there yet."
We may not have all the "white papers" compiled from years of double-blind studies, peer-reviewed research and tried-and-true advice from lab-coat-wearing experts like we're used to, but for the open-minded the dreaded "black box" space is not a dead-end or unknown place to be feared. Rather, it is a new frontier to be explored for undiscovered treasures like a deeper knowledge and understanding of our bodies and how natural remedies work for both ourselves and our pets.