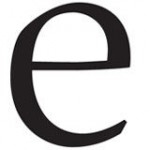 elevateNV
Nov 08 2021 . 13 min read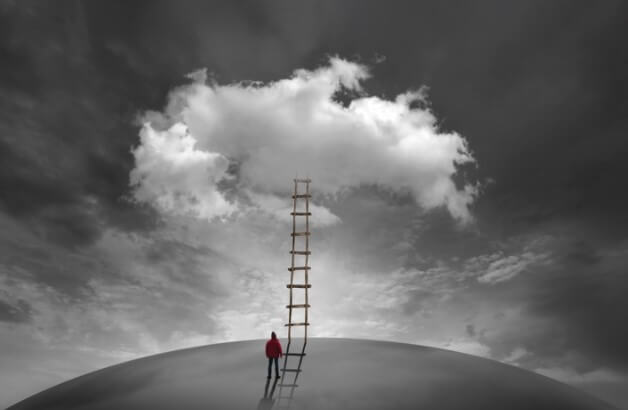 CUSINE CANNAISSEURS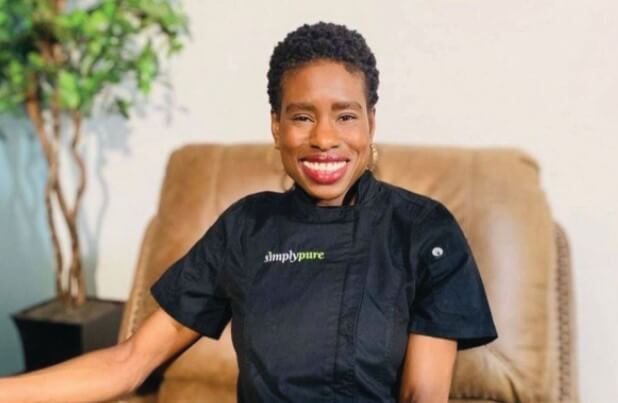 HEALING THE HUNGRY
A plant-based chef for two decades, Stacey Dougan has always strived to bring health consciousness through food to the forefront of all her endeavors. One example was her Simply Vegan restaurant located at Downtown's Container Park, shuttered during the pandemic, where she offered a plant-based menu. "I want to show people you can have plant-based food that tastes amazing—that it is not just a chicken sandwich on a plate," she explained during a 2018 interview with elevate.
Her plant-centric crusade continued with the legalization of cannabis and, especially, the proliferation of CBD. Her next move included advancing the knowledge and acceptance of CBD with a 4&Twenty dinner series Dougan introduced in 2018. She said during our interview of the intimate dinners: "I want people to feel good when they come and when they leave. I know feeling good is the first step to healing, whether it be emotional or physical, because it's all connected."
With Simply Vegan closed and her 4&Twenty dinners having served their purpose, Dougan is unveiling her next chapter as 2021 wraps up. Not only is she working on a vegan, cannabis-infused line of edibles under Ayé Brand, that so far includes infused kale chips and chocolate chip cookies, the perpetually energetic chef is opening an events company specializing in cannabis wellness, teaching master classes focused on infused dishes, and has a new restaurant on the horizon.
Of all her endeavors, Dougan's core belief remains: "I feel like CBD is more for the body and THC is more for the spirit, the energy, the mind, which also has to be healed and the body can be healed simultaneously. That's my passion and reverence for the plant."
Hungry for more of chef Dougan's vision? Check out her recipes and tips for hosting a Friendsgiving on page 9.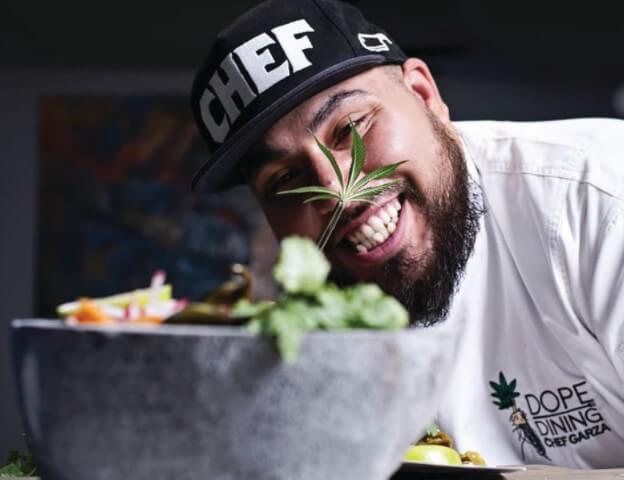 SEARCHING FOR SYRUPDIPITY
Chef Jesse Garza spent a decade mastering the art of fine dining at some of Las Vegas's most revered restaurants. From that vault of knowledge, he began to incorporate cannabis. "I think of cannabis in fine dining as a truffle," he offered during a January 2020 interview with elevate. "It's something that everyone wants to get their hands on. I think some chefs are skeptical about using it, but it's an herb. It's like rosemary or thyme—something that elevates the food."
We first discovered chef Jesse Garza at the end of 2019 as he was building a clientele of cannasseurs interested in hosting private dinners of the gourmet- and cannabis-infused variety. In creating these canna-feasts, chef Garza works with a variety of cuisines from Ethiopian to Mexican—even infusing American classics like s'more and hamburgers, albeit to a much higher caliber than one would cook in their back yard. Garza uses the highly coveted ingredient in a variety of fashions: as garnish, tincture to infuse dishes such as tacos and elote as well as condiments, or even infused dipped bacon.
When we circled back with chef Garza this summer, he had pivoted yet again. Although he was still catering gourmet dinners, he'd been bitten by the food truck bug. He told elevate of his latest culinary project, "I just want to do something on a food truck where it's just more foodie based and become the brunch food truck. I want to do stuff that never would have passed at a Strip brunch."
With this as his inspiration, chef recently opened Syrup702, a food truck focused primarily on chicken and waffles. However, there is a twist. "I'm gonna incorporate CBD into the honey, syrups, and I'll also be infusing the fresh juices as well," Garza said, who has been experimenting with cannabis-infused syrups using Blue Agave tincture from City Trees. "I felt like lifting the stigma slowly with CBD would be perfect, especially by adding it to small items like syrup and fresh juices. I definitely want to lift that stigma and show people that not only as a chef, but you can infuse and still consume CBD throughout the day and not just do a flower form but also do food."
LEGISLATIVE POWER PLAYERS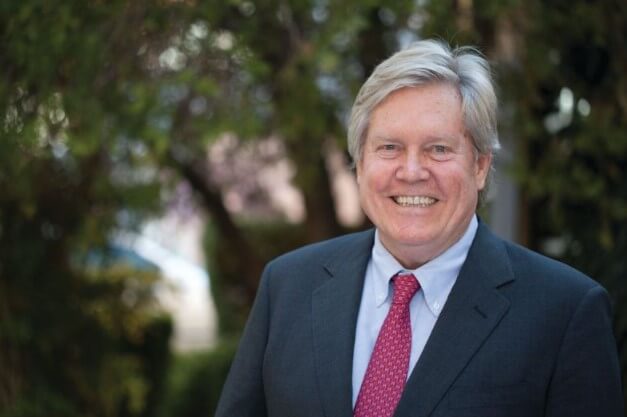 The Good Shepherd
A longtime marijuana advocate, legislator Richard "Tick" Segerblom has been instrumental in the forward momentum cannabis has enjoyed in the Silver State during the last decade. Segerblom was first elected to the Nevada Assembly in 2006, next he served in the Nevada State Senate from 2012 to 2018, and in 2018 he was elected to the Clark County Commission.
During a July 2017 interview with elevate, the third generation Nevadan said of all the legislation he shepherded to passage while serving in Carson City, he was most proud of working on the state's 2013 medical marijuana program. "It's the one that has really changed Nevada and I have to say if I hadn't been involved, it wouldn't have happened, at least, at that time. It was going to eventually happen, but it was one of those things where I was at the right place at the right time. It really worked out beyond anyone's dreams."
One of the highlights of Nevada's cannabis program has been its stringent lab testing, considered the industry's gold standard. "When we were writing the law, we looked for the best things out there. Testing seemed like the way to go. It really does set us apart. We really do have the best quality control of any place," he relayed during our 2017 interview.
When Segerbloom gave up his Senate seat in 2018 to successfully run for the Clark County Commission, he was ready to set cannabis aside and work on other legislative initiatives. "I will be involved but I do think it's time for me to move on to other things," he told elevate. "Other than having marijuana lounges, I think I have done about as much as I can do."
Although Segerblom said he was ready to move past cannabis, the County Commissioner still has his finger in the pot pie. At the October 5th Clark County Commission meeting, he championed the creation of a cannabis social equity program using a portion of the county's share of cannabis tax revenues. Described as a business incubator, Pathway to Ownership is a six-month professional training program offering a curriculum centered around management, ownership, and application guidance. The program is pending approval for county monies but with Segerblom's deft touch, it's just a matter of time until it's confirmed.
As far as the legalization of cannabis in Nevada being his legacy, Segerblom quipped, "I think it's going to be on my tombstone."
The Accidental Cannabist
While Commissioner Segerblom is an old hand at the legislative mambo, lobbyist A'Esha Goins is the new kid on the block—with regard to both maneuvering the political landscape as well as her knowledge in the cannabis space. Goins first entered the cannabis industry in 2013 while working on a medical marijuana licensing application for Las Vegas dispensary Nevada Wellness Center. "To be honest I wasn't raised with cannabis in my life. I came into cannabis because I fell in love with the business portion of it. I never even touched cannabis until 2013," Goins told elevate during our August 2020 interview.
When it came time for recreational marijuana licenses to be awarded, Goins met with Senator Segerblom during the 2017 Legislative Session. "I explained the importance of having an opportunity for African Americans to be on the license. We argued and argued because the bill was already in motion, but he went ahead and added the language that you would get extra points for having minorities on your application," recalled Goins.
It was due to that negotiation Goins' career as a government affairs lobbyist was born. A sophomore lobbyist at the 2019 Nevada Legislative Session, Goins developed three core tenets she considers when pursuing cannabis legislation: freedom, equity, and opportunity. "All the bills that I write have to do with my freedom or my community's freedom, having equity within the cannabis industry, and to produce opportunity," explained Goins.
For the 2021 Legislative Session, Goins worked on AB 158 which falls under the freedom category. "If a minor is in possession, that's a misdemeanor. They neglected to change legislation for minors," explained Goins of the bill that passed unanimously in both the Senate and Assembly and went into effect Oct. 1st. "The point of that is to make sure they are not in the system. Before, if you got picked up it was a misdemeanor, you were in the system."
In 2019 Goins established Cannabis Equity and Inclusion Community [CEIC], which is focused on civic engagement and policies that will open opportunities for communities and people that were disenfranchised by the war on drugs. Under the umbrella of CEIC, Goins is offering a cannabis social equity program, Pathway to Ownership, to equip cannapreneurs with the information and tools necessary for success in the cannabis business. It began last month and is the program her old political ally Segerblom proposed should be funded using a portion of Clark County's cannabis tax revenues.
This accidental lobbyist enjoys what she does and the changes she can make for the better. "I love the relationships I have been able to build," Goins told elevate. "I love knowing I can make things happen and that things aren't happening to me."
MEDICAL MIRICLE WORKERS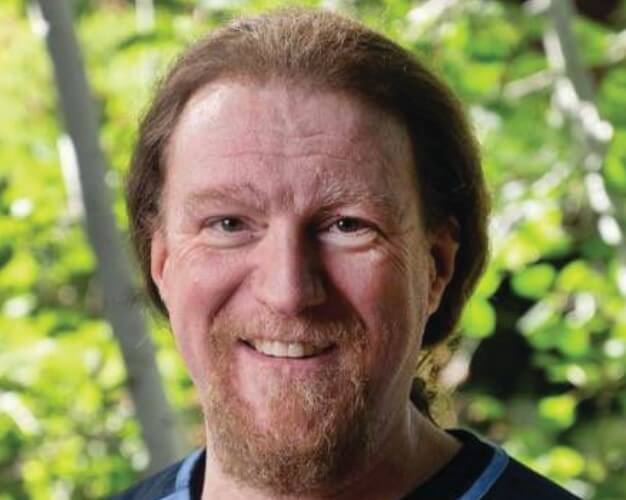 Reigning with a Cannabis (S)cepter
It was in the June 2016 issue of elevate that we first focused on physicians working in the cannabis space. Although rare at that time, we did find a few. One was Dr. Sean Devlin. The board-certified family physician is somewhat of a rarified creature in the world of cannabis care. Not only is he well educated with fellowships in Anti-Aging and Regenerative medicine, a master's degree in Biochemistry, and doctoral studies in Pharmacology, but he has been treating patients with cannabis since Nevada voters legalized it in 2000.
"Back then it was very primitive, it was like if you're going to smoke it, vaporize it or consume it through inhaling, then you basically had to take metered doses of it via inhaling, so you would have one hit, wait five or 10 minutes, and see if you were having an effect and then take a second one," explained Dr. Devlin in our '16 interview, who continued, "Of course, now the world has changed and we have almost pharmaceutical-grade cannabis and, in many cases, are actually able to give milligram dose recommendations to patients for whatever is ailing them along with combinations of different cannabinoids and, ultimately, we are going to recommend a hybrid versus sativa versus indica. We can kind of sculpt a patient's therapy around different symptoms and what they are looking for as far as either relief or treatment goes. It's a lot better now than it was 15 or 16 years ago."
Fast forward five years and Dr. Devlin has taken his cannabis advocacy to yet another level. He has teamed up with fellow physicians Ann Barnet and Laning Andrews to develop a product line called Lig & Ceptor. The name is derived from the ligand/receptor interaction at the cellular level. It's essentially the human body's idea of a "lock and key" mechanism. The ligand/receptor interaction causes cell mechanisms to turn on/off and aid in the homeostasis and function of a cell.
The three cannabis-based formulas the trio has developed under Lig & Ceptor are Resist (immunity boosting properties), Renew (supports body and mind to operate at an optimal level), and Relieve (aids with pain, sleeplessness, and anxiety). The capsules have been formulated with a cannabidiol (CBD) backbone to enhance the wide-reaching benefits of each formula's other natural ingredients.
As for cannabis' potency, Dr. Devlin's belief remains undiminished, "I have seen a multitude of benefits from this one agent that I have not seen in any agent before. You have anti-nausea effects, a pro appetite effect, a bone stimulating effect, an immune modulating effect, antineoplastic effect, an antianxiety effect, an antispasmodic effect, it's also anti-inflammatory. It's a no-brainer."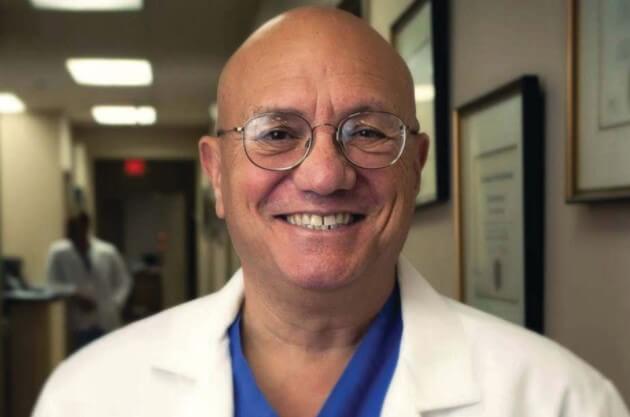 Canna-preneur with a mission
We also featured Dr. Nick Spirtos in our June 2016 issue. He, too, saw the value of cannabis from a medicinal perspective. Dr. Spirtos, along with four other physicians, applied for a medical marijuana dispensary license to open a Las Vegas dispensary called the Apothecary Shoppe in 2015.
A gynecologic oncologist, Dr. Spirtos' enthusiasm for new methods of treating patients included cannabis. "I grew up in Southern California during the '60s," he quipped, "So although I never used any stuff like that, I certainly had an awareness of it."
That awareness and openness served his patients well later: "You watch enough patients who abandon their treatment because of side effects—you start looking for other answers for them," he said, "It was clear, anecdotally, that patients who could not have their symptoms relieved by standard available medications were responding to cannabis in a variety of forms."
When elevate interviewed Dr. Spirtos in '16, he was conducting a series of medical trials to study the effects of cannabis. The ability to conduct these studies and others like them was a motivating factor in opening the Apothecary Shoppe. The doctors involved viewed the dispensary as a way to make change in patients' lives, not only through dispensing medicine, but through researching it. "We wanted to know that if we wanted our studies done, that would be a priority," Spirtos explained.
In June 2018, Spirtos presented his study results to the American Society of Clinical Oncology. The study's premise being that a combination of THC/CBD reduces the amount of opiates required for long-standing chronic pain. "We demonstrated a 75% reduction in opiate consumption," said Dr. Spirtos. "Unfortunately, it became clear that we were outliers in this industry and sold our interests in the THC space as recreational use was the driving force there and this wasn't compatible with our goals."
After selling his interest in the Apothecary Shoppe and understanding the potential of cannabinoids to affect overall wellness, Dr. Spirtos decided he could have more of an impact in the CBD retail space. He and his fellow physicians have developed a line of products called Yuzu CBD plus that includes salves, lotions, tinctures, suppositories, and edibles. Using a combination of Yuzu fruit, packed full of antioxidants and Vitamin C, along with CBD extractions to create a synergistic effect that maximizes health benefits, Dr. Spirtos has a new mission: bring enhanced wellness to your life.