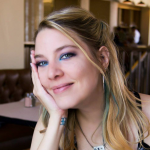 Deanna Rilling
Mar 14 2018 . 5 min read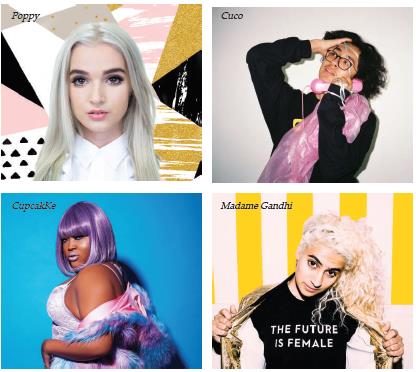 Get ready to discover some of your favorite new artists and inspiring speakers with a fresh experience arriving on the city's music scene. Introducing Emerge, the brainchild of Rehan Choudhry, best known for bringing Life is Beautiful to Downtown Las Vegas. The inaugural "Impact + Music" will take place on and near the Las Vegas Strip April 6-8 for a carefully curated experience showcasing first-rate rising talent and innovating talks the music world will be buzzing about.
"We're not quite a festival because we're not built in a large, empty field the way you would normally picture a music festival, but we're not quite a conference in a stuffy, corporate environment either," says Emerge founder Choudhry. "What we wanted to do was build a hybrid experience where we could bring in young, passionate music fans in the same room with the music industry and a whole series of people who are actively trying to make the world a better place through some interesting social progress. The goal is ultimately to create a high-energy, fun, yet incredibly insightful experience that's really diverse in nature."
Unlike events such as South by Southwest that has thousands of bands for an undertaking that can be difficult to navigate, Emerge focuses on approximately 70 artists who Choudhry says will be the next breakouts on the music scene. In addition to the music, Emerge also exists to create a diverse learning opportunity where a wide range of audiences can hear intriguing speeches and network with industry insiders.
While Choudhry's previous foray, Life is Beautiful, focused on big headliners, Emerge highlights niche spaces and a more intimate experience. "Where Life is Beautiful is on one end of the spectrum of mainstream popularity, Emerge is very much for the type of person who feels like taking some risks and wants to be on the cutting edge of both music and ideas," says Choudhry. "This event is far more for discovery, whereas Life is Beautiful is very much a way to celebrate the music, food and art that you have been a champion of for many years."
Emerge also took a non-traditional approach to booking artists. "We wanted to build a model that we can replicate year after year and give us credibility for being a curator of emerging talent," Choudhry says. "So, what we did was create a proprietary system where we started with a list of industry tastemakers who had a lot of credibility in identifying the next big artist."
From respected industry agents to the owner of the Brooklyn Bowl, Emerge has a wide range of people skilled in identifying talent early in their careers. "We put a list of 30 people together and they submitted lists of artists who they felt were the next breaking acts, and then we took that long list and we put it through a data algorithm of sorts that we developed with Spotify."
With this proprietary algorithm, the Emerge team identified artists on the rise who have yet to break into the mainstream. "We're even seeing a few artists grow beyond what our ranking system would be to accept them," says Choudhry. So far, Emerge has landed artists who are making waves in their own ways like Hurray for the Riff Raff, Poppy, Waxahatchee, CupcakKe, and Cuco, while also attracting more-established rockers such as OK Go, who will be putting a new twist on the usual set by performing live along to their storied viral music videos.
Choudry notes that Emerge's speaker sessions will also be a highlight for attendees. He is most looking forward to Madame Gandhi, MIA's drummer and women's rights activist, as well as Dylan Marron from the "Conversations With People Who Hate Me" series. Choudhry explains that Emerge uses the concept of "blended showcases" where both musical performances and speaking/learning content are built into them. "You could go to a music showcase that's hyper-focused on hip-hop and EDM artists can be speaking at it, or you could go to the showcase called 'Speaking Truth to Power' and it features a bunch of artists who have more of a punk-rock edge or attitude to them or a little more anti-establishment to them, and that one could have more of an impact storyline," says Choudhry.
Another dynamic showcase on the Emerge agenda is "Speed-Dating with God," moderated by singer/songwriter Jill Sobule it will involve a panel of musicians who each identify with a particular religion. The panel will open a dialogue about the role religion plays for them in promoting love and unity in a connected planet, as opposed to using religion as a source of divisive conflict. Additional topics at Emerge will focus on the LGBTQ community, women's rights, personal identity, and resistance.
Though the venues for Emerge are inside casinos such as Harrah's Showroom and The Linq Theater, plus the freestanding Brooklyn Bowl, Choudhry explains that once attendees step inside the rooms they'll know immediately they're part of the Emerge program. "It's just a different experience. Festivals are really exciting…but some people just can't be outside or they aren't interested in being outside standing on concrete or grass for 12 hours a day in the sun," he says. "The good thing here is the entire event's gonna take place in venues that we're all familiar with. They have air condition, they have seats, there are bars that already exist. They have plenty of resources great for parties. It's just a fundamentally different entertainment experience than what I think most festival-goers are used to."
If you're a music fan that's constantly in search of the next big thing, plus want to hear insightful takes on society and the world, add Emerge to your calendar.
"What I tell everybody is 'you're gonna know these names next year and the year after,'" says Choudhry. "They're going to be very recognizable. I mean, this is your chance to experience them before that happens!"