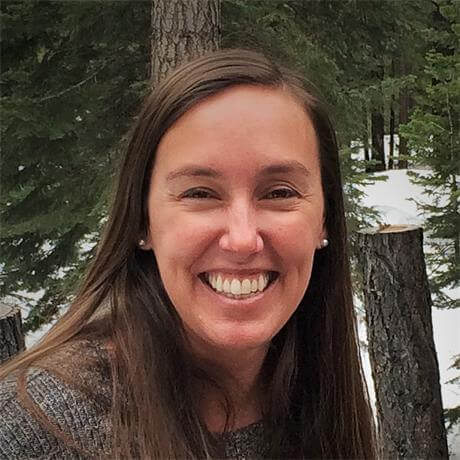 Kayla Anderson
Jun 29 2018 . 12 min read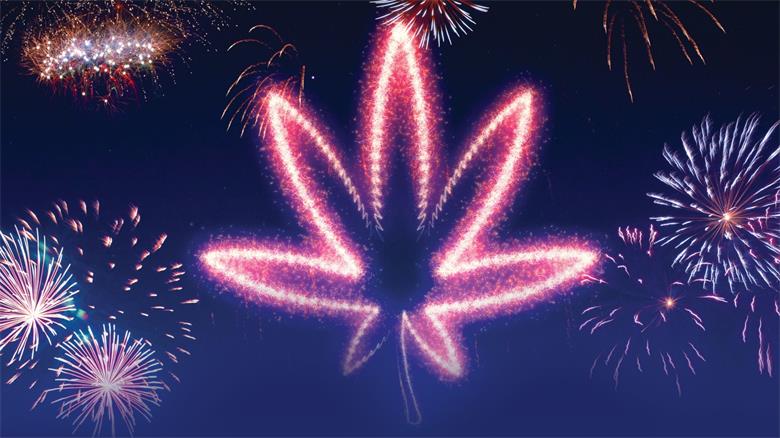 It all started on November 8, 2016 when 54.47 percent of Nevadans voted to legalize the use of recreational marijuana and, in turn, launched the process to end cannabis prohibition. With the passing of Nevada's Marijuana Legalization ballot question, also known as Question 2, more than 602,000 voters throughout the state legalized recreational use of up to an ounce of marijuana (or up to 1/8 ounce of concentrate) at a time for people age 21 and over.
A few months later, the Nevada Department of Taxation approved regulations to allow medical marijuana dispensaries in good standing to sell recreational marijuana starting July 1, 2017. To follow is a review of how legalizing adult-use cannabis has inpacted Nevada since it went into effect one year ago, and a look at where the state is headed.
July 1, 2017
Opening The Dispensary in Reno to recreational marijuana users on July 1, 2017 was "pandemonium and awesomeness all at the same time," says Manager Jeff Grossman. "We had lines out the building, wrapped around, and tents set up outside where we offered beverages and a barbeque."
Overall, The Dispensary accommodated more than a thousand people that day who were mainly buying flower and pre-rolls with a bit of hysteria in the backroom as budtenders tried to sell everything they could without totally running out of product. "(The transition from) medical to rec sales is not even in the same ballpark, it was an immense jump. In the medical market people still need to obtain an MMJ card so that keeps it limited," observes Grossman.
On that same day, Mynt Cannabis Dispensary in Downtown Reno also experienced a huge uptick in business. "I showed up and there was already a line around the block, it was busy from the start. There was awesome energy, it being a day to make history. The most common thing I heard was from the older crowd saying, 'we've been waiting for this our whole lives'," says Mynt Supervisor Kayla Fiore, who adds, "people waited 45 minutes to an hour to get in. We had water bottles and stuff for them, but they were just amped to be there."
"Many Nevadans spent their whole lives here with the strictest laws in the state (on cannabis), so to be able to go out and get the help they need…it's huge," recalls Cayden Martilla, another Mynt supervisor. "March 9, 2017 was when we opened up medicinally and I would say business went up 180 percent due to the legalization of rec use."
While Reno was on the ball with getting everything in place by July 1, Sparks dispensaries were a few weeks behind them. In mid-July, after the Sparks City Council passed a new business application, most of its dispensaries opened up their recreational marijuana counters immediately.
"We went live on July 15 -- it was a good day, we did a lot of transactions and there was a lot of education," says Steve Duque, vice president of Sparks' Greenleaf Wellness. "We were a couple of weeks behind Reno but people were very excited to try out our products in Sparks. We had a couple hundred people, it was a tremendous boost in business."
As the newness of the rec use law is starting to wear off, Duque is seeing customers starting to settle in, finding their favorite dispensary and products. "We see a lot of repeat business," he says.
Over in North Lake Tahoe, it was obvious when rec use went live (on August 5, 2017). At NuLeaf in Incline Village, part of unincorporated Washoe County, locals and visitors were also lined up around the building and spilling over onto adjoining streets. Some kids even set up a lemonade stand outside to try to grab a piece of
the business.
Staff was ready when NuLeaf opened its doors at 11a.m. that day, and the excitement in the air was palpable. "The feeling in the room was excitement, anxiousness, and relief. It was a celebration a lot of people had been waiting for," recalls NuLeaf Dispensary Specialist Justin Beckelman of the couple of thousand people who came through during its opening weekend of adult-use legalization.
A Tax Boon
Money has been flowing into state coffers with the legalization of recreational marijuana. With three months still left in the fiscal year, as of March 31st the State of Nevada Department of Taxation had already raked in 97 percent ($48.97 million) of the combined marijuana tax revenue that was projected for the entire year, which had been forecasted at $50.32 million (see graph on page 30). July 2017 was the smallest month of sales (with $3.68 million in tax revenue) and March 2018 comes in as the highest ($7.09 million).
"As we see the industry grow and mature from its initial start date last July, we'll continue to see this kind of growth," says the Department of Tax's Executive Director Bill Anderson. "The potential isn't unlimited, we have 60-plus dispensaries right now throughout the state and we can double that amount but at some point, the industry will stabilize."
Countless factors can impact adult-use marijuana sales and tax revenue fluctuations, but special events held in Reno and Las Vegas are thought to make a difference. "March Madness draws a lot of people to those areas. Anecdotal evidence suggests that Super Bowl weekend is a busy weekend and then in April there was the whole 4/20 observance," Anderson says.
Mynt's Fiore also noticed the trend, noting, "Days like 4/20 we've broken over a thousand people."
So, who is benefiting from all the marijuana tax monies rolling in during the past year?
Operations: Revenues from the 15 percent
Wholesale Marijuana Tax, which is paid by cultivators on both medical and adult-use marijuana, and application/license fees pay for the Department of Taxation's administration of the state's marijuana program.
Back to Local Governments: $5 million per
fiscal year from the Wholesale Marijuana Taxis funneled annually back to localjurisdictions (see sidebar on age 32). The first$1.5 million is split between Nevada's 17 counties, each receiving around $88,000 inApril 2018. The remaining $3.5 million goesto the towns and cities (the aforementionedrevenue split of the Wholesale Marijuana Taxamong local jurisdictions was outlined in theNevada Marijuana Legalization ballot question, aka Question 2).
Education: Whatever remains of the 15
percent Wholesale Marijuana Tax is distributed to the state's Distributive School Account also per the Nevada Marijuana Legalization ballot question.
Rainy Day Fund: The 10 percent Retail
Marijuana Tax that dispensaries collect from customers on adult-use marijuana purchases, which was tacked on by Nevada Governor Sandoval and was not part of the Nevada Marijuana Legalization ballot question, goes directly into the state's Rainy Day fund.
An abundance of tax revenue aside, state officials believe the implementation of Nevada's marijuana program has been a relatively smooth one. "From the Department's standpoint we were able to get the program up and going, the regulations are solid, we have tax revenues coming in and have not had any significant hiccups. All in all it is going pretty well," the Department's Public Information Officer Stephanie Klapstein says.
"Our role is to regulate the industry and Nevada be viewed as the gold standard on how industry oversight happens. We implement the regulations to protect the health and safety of Nevadans," says Anderson, who adds, "Nevada is perceived as a state with a relatively well-run program."
The Future of Cannabis is Here
"(The future of cannabis) is not so much a hope as it is a reality," says Martilla of Mynt. "It's growing exponentially and creates such a fantastic employment opportunity. It has so many medicinal benefits and it's cool that we're always helping people."
Cannabis is evolving fast in Nevada with major marijuana brands starting to come into the market. MedMen just opened a 45,000-square-foot cultivation facility in Sparks that will be able to accommodate up to 25,000 marijuana plants and Terra Tech, also in Sparks, has recently started cultivation at its new 30,000-square-foot facility.
As cannabis consumption is becoming more socially accepted, natural food markets, farmers markets and general stores are carrying more hemp-derived and strictly cannabidiol or CBD products. Products like disposable vape pens have also become popular for those who want to keep their cannabis use discreet.
"People like those because they don't give off an odor; it makes it more convenient," Fiore says. "Our clientele is 35-55 years old, they have kids, responsibilities. Vape pens offer a non-intrusive way to get the medicinal effect," adds Martilla.
"I've been the executive director for the last three months and the first thing I learned is that the marijuana industry is continuously evolving and until stabilization, it will continue to grow. We deal with regulations and issues as they arise," says the Department of Taxation's Anderson.
For instance, a big concern from the opposing side of legalizing rec use was how products would be packaged and promoted. "If the proposed packaging looks potentially too attractive to minors, then we will work with the licensees to correct that," Anderson says.
However, in looking at the overall taxable sales in the state and how marijuana taxable sales have been on the rise since adult-use has been legal, one can tell that passing recreational use marijuana has had its benefits. "Despite Nevada's extreme laws and restrictions on marijuana in the past, we're also the most liberated state in allowing certain vices. Our current politicians in power have really done a good job in protecting our liberties. Attitudes have changed, minds have been opened, now there's a strong understanding on what people are consuming," Martilla says. "Nowadays we can consume safely, not in the shadows anymore."
How's the Marijuana Tax Money being Spent?
Per Nevada's Marijuana Legalization ballot question, aka Question 2 passed in November 2016, $5 million per fiscal year from the Wholesale Marijuana Tax is funneled annually back to local jurisdictions. The first $1.5 million is split between Nevada's 17 counties, each received around $88,000 in April 2018, the remaining $3.5 million goes to towns and cities. To follow is a snapshot of how various jurisdictions plan to spend the marijuana money that was disbursed in April.
Carson City
"The city has not allocated the state's marijuana distribution to a specific purpose. It is merely another source of revenue in the city's general fund," offered Nancy Paulson, CPA, City Manager, Carson City of the roughly $160,000 the city received.
Churchill County
The Board of Churchill County Commissioners allocated the $88,235.29 it received in April for various projects. Commissioners approved $50,260 for the Board of Health Strategies Program, with a focus on education for pregnant women and youth, a Too Good for Drugs instructor for the schools, FASTT Jail systems program, and BHT Data collections. New Frontier received $5,000 for an adolescent substance abuse prevention program. The remaining $32,975.29 went to help defer some of the cost of the state mandated body cameras for county law enforcement.
Elko
The $88,235.29 received by Elko in April will partially fund a new narcotics detective for 2019.
City of Henderson
"The City of Henderson has used the reimbursement to hire an additional staff member for the department who oversees medical and recreational marijuana licensees in our jurisdiction and to fund a vehicle used for monitoring compliance and other related activities. This funding is also used to offset the costs associated with recreational and medical marijuana sales and consumption in our community that are now paid for through the city's existing budget," said Communications and Intergovernmental Relations Manager David Cherry of the approximately $392,000 Henderson received.
City of Las Vegas
The City of Las Vegas received a disbursement of approximately $826,000 in April which went into its general fund and will contribute toward the addition of more public safety positions.
North Las Vegas
The $317,687.01 North Las Vegas received in
tax disbursement money will go into the city's general fund.
Nye County
Nye County doesn't separate out marijuana revenues for specific projects, it's rolled into the county's general fund and used for operations. The additional revenues of approximately $142,000 were added to the general fund and are contributing to funding jobs that were lost, reinforcing and rebuilding infrastructure, replacing fleet, etc. The Board of County Commissioners added $1M to the expenditure budget in Fy19, and a portion (while small) is due to medical and recreational marijuana growth.
City of Sparks
In April 2018 the City of Sparks received $126,542.67 in tax revenue from the state, which officials will put into its operating budget. Sparks also received three percent of gross sales in business license fees, totaling just under $1.2 million. Since the marijuana business license fees create a new funding source that is not totally reliable, the City will use the money to replace one of its sports turfs at Golden Eagle Regional Park.
Washoe County
Within its budget, Washoe County has set up a separate account to house monies received from the State of Nevada at the direction of the Board of County Commissioners. "We are currently preparing the actual expense plan to be recommended by the County Manager to the Board of County Commissioners for approval," said Dave Solaro, Washoe Assistant County Manager. "The proposed budget will be focused on items associated with marijuana within Washoe County. We have been tracking the impacts to various departments within the county and will focus needed funds on those impacts. It is anticipated that the Manager's recommendation will be provided to the Board in August or September of this year."