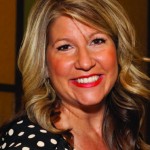 Beth Schwartz
Dec 04 2017 . 8 min read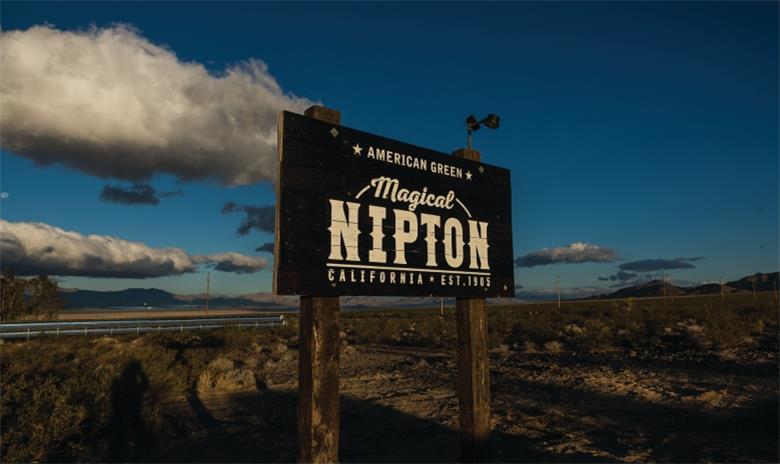 Photography by Mike Rosati
American Green has hit the lottery. Literally.
The publicly-traded cannabis company purchased the town of Nipton, an unincorporated community in San Bernardino County, California, just 10 minutes from Primm, Nevada, in August for $5 million. As one of the closest California locations where Nevadans can purchase lottery tickets, not only does this nip of a town house a lotto stop inside its Trading Post, it is also being positioned to become the country's first energy-independent, cannabis-friendly hospitality destination.
It's serendipitous timing, too, which surely was not lost on American Green. California becomes a recreationally legal marijuana state on January 1st. With the Nipton exit located just two minutes from Nevada's border and approximately an hour from Las Vegas, cannabists and tourists have a new place to hike, bike, explore, and enjoy the wonders of weed in a charming Old West setting surrounded by giant eucalyptus trees, fragrant oleander bushes, and an abundance of Joshua trees.
With over 120 acres of land for development that sit at the northeast entrance to the Mojave National Preserve, American Green will eventually be transforming Nipton into a base for potentially producing various cannabis-based products as well as housing licensed cultivation, edible and extraction facilities.
As various California jurisdictions begin the process of regulating recreational cannabis use next month, American Green will be busy turning Nipton into a hospitality hub for those who want to experience their own brand of American green.
"We just happen to say welcome," explained American Green's Stephen Shearin, general manager for the Nipton project, of the tiny town's guests being able to use cannabis on private property. "There's not many towns where you can walk through and people invite you into a private area and say you are free to recreate or medicate as you see fit."
Being a part of this century's green rush is a concept Nipton is not unfamiliar with. Having been a mining town at the turn of the last century, Nipton is well positioned to be part of the next gold rush. "The cannabis revolution that's going on here in the U.S. has the power to completely revitalize communities in the same way gold did during the 19th century," said David Gwyther, chairman and president of American Green.
THE BIRTH OF A RAILWAY TOWN
Modern day Nipton hasn't transformed all that much from its origins as a sleepy desert town out among the Joshua trees, desert tortoises, and inky-black night skies. On January 1, 1900, a gold seeker from Pennsylvania named S.D. Karns staked, perhaps, the earliest claim in the area, calling it Nippeno, according to the National Park Service. Miners took up residence at the crossroads, which became known as Nippeno Camp, following a nearby discovery of gold.
Evolving into a railway town, Nipton was founded on February 9, 1905, with the coming of the first train on the newly constructed San Pedro, Los Angeles and Salt Lake Railroad. Nevada Senator William Clark was determined to connect the cities by rail, which made the community relevant as supplies arrived and it became a cattle-loading station for several local ranches shipping livestock to Salt Lake and Los Angeles.
The tiny town and depot also supplied numerous mines in the area, becoming a social center for the region's sparse population. In 1910, the line was merged into the Union Pacific Railroad and the name changed from Nippeno to Nipton, according to the National Park Service.
Soon, the town boasted a railroad station, hotel, and stagecoach stop. English immigrant Harry Trehearne shepherded the town's development through the 1940s. After his death and the closing of the railway station, the town went into decades of decline and the railway station was abandoned in the 1950s.
A PART OF HOLLYWOOD LORE
Although the town looks more like the kind of place "Gunsmoke's" Miss Kitty would have frequented, it was actually well before her time that Nipton found itself basking in Hollywood's limelight. One of Hotel Nipton's frequent guests during the late '20s and '30s, according to the National Park Service, was famed "It" girl Clara Bow of the silent film era. Bow was dubbed "The 'It' Girl" after her turn as Betty Lou Spence, a poor shop girl who conquers the heart of her employer Cyrus Waltham (Antonio Moreno), in Paramount's 1927 "It" film.
Bow and her husband, Western movie star Rex Bell, bought Walking Box Ranch, which is just up the road from Nipton, as a retreat from the pressures of Hollywood, living there after marrying in December 1931. Calling Walking Box Ranch her "desert paradise," Bow retired from acting and became a Nevada rancher and she and Bell, who went on to become the 21st Lieutenant Governor of Nevada, raised two sons.
VISIONS OF ECO-GRANDEUR
In the 1950s, Nipton attracted the interest of Los Angeles-based geologist Gerald Freeman who was investing in gold mines in the area. "I always felt comfortable in the desert where I had a lot of space. …Los Angeles was becoming too costly and too crowded," Freeman told the Las Vegas Review-Journal in January 2016 of his decision to buy the town in 1984. A 2011 Los Angeles Times article reported Freeman paid $200,000 for Nipton.
Endeavoring to create a desert ecotopia, Freeman and his wife, Roxanne Lang, told the LVRJ they invested more than $1 million dollars in the property over the years. They added environmentally-friendly amenities that include a photovoltaic solar array that provides the town with nearly half its power, four ecolodge tented cabins, and a recreational vehicle park. One of the most valuable natural amenities that came with the place includes access to the sweet waters of the Pleistocene-era lake below its surface.
Hoping to build everything necessary for a self-sustaining community, Freeman told Sunset magazine during an interview published earlier this year, "I'd like to move forward in the direction I'm going. That heritage, that legacy, that thrust that began with the first settlers."
Unfortunately, Freeman passed away last year and never got to see his dream come to fruition.
BLAZE, LAZE & GAZE
Although gone in body, the spirit of Freeman's dream lives on with American Green's purchase of the town this past summer. "We are trying to keep that ecofriendly side. We really want to figure out how to do that. Our goal is to be self-sufficient in a year," explains Freddie Wyatt, president of Munch & Company, American Green's hospitality partner."Everything we can use within the hemp space will be on property such as hempcrete, we are planning to use it throughout the property."
Munch & Company have plenty of space and opportunity to continue as an ecotopia. At this point the town consists of a general store/trading post, 44-seat
saloon called the Whistlestop Cafe, 35-slot RV park, campgrounds, four one-bedroom eco cabins with woodstoves and swamp coolers, a schoolhouse, a greenhouse that has been transitioned into a bathhouse for campers, and two small homes.
Over the last few months, Wyatt and his team have refreshed existing buildings by installing new floors and replaced décor materials. They have also reconfigured the general store into a co-op market and refurbished the five-room Hotel Nipton, which was built between 1904 and 1910 in a Mexican Territorial style, and now operates as a bed and breakfast that he calls the "Marriott of marijuana." Refurbishment of the tiny town is just phase one.
Citing Mexico's Zen destination of Tulum as a model, Nipton's developers have big plans for phase two of the desert cannatopia. Working off a three-year timeline, coming attractions include an observation deck, Serenity health and wellness spa, Surveyor martini bar, Pioneer whiskey bar, Nomad hookah lounge, art sculpture park and gallery, and conversion of the 3,000-square-foot schoolhouse into a community center for yoga. Also, seven ponds, some with CBD-infused water, will be created that feed off the sweet water aquifer on the property.
Wyatt also mentioned even higher visions such as building a planetarium. "Our dreams are to build an event center that holds 3,000 to 5,000 people under the stars. I want to do something like the Pink Floyd laser show at Griffith Park's Planetarium. We could do one of those off the mountains, shoot a laser and have it hit the mountains. Our best asset is that we have this amazing valley of nature," Wyatt said. "We want to do CBD massage, canna-yoga, mountain biking tours…there's so many different aspects of what we want to put our arms around. We want to do art curation in a largescale space but don't want to affect
the view."But, he cautions, "This really needs to be organic, we can't throw a party for 5,000 people because we don't know what we would do with 5,000 people. This is a marathon not
a sprint."A marathon with a jackpot at the finish line.