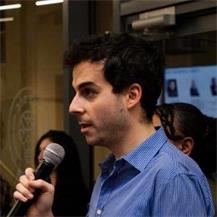 Josh Kasoff
May 08 2019 . 7 min read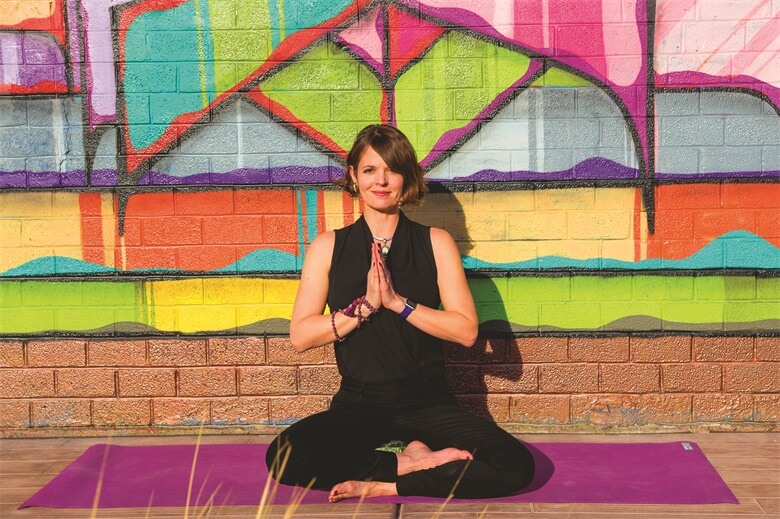 Cannabis and yoga share several distinct similarities. They're both undoubtedly enjoyed frequently by millions of people across the world, several millions more have found profound medical benefits from them that weren't being reciprocated from pharmaceuticals, and they can cause positive internal feelings that range from deep relaxation to stimulating productivity. But the most obvious similarity is that the best of both cannabis and yoga come from South and Southwest Asia.
The uncanny similarities between the two are basically common knowledge to an indefinite number of people globally. A YouTube search comes up with an endless number of channels with a focus on cannabis incorporation into yoga and cable news stories on cannabis yoga classes in cities across America. In fact, the topic was a cover feature of this magazine in April 2017.
But unlike the previously mentioned examples, this is the story of a yoga and Pilates-certified instructor in Las Vegas with a unique personal background who is taking the benefits of mixing cannabis with yoga and adding the detailed aspects of cannabinoids to positively affect the body.
Following a childhood in a Utah Mormon household where she vehemently disagreed with several teachings and viewpoints of the Latter-day Saints due to the group's strong opposition to anything related to the LGBTQ community, Stacey Mulvey departed from the religion at age 17. Although she stayed in Salt Lake City for another few years, Mulvey longed for somewhere that was both a geographical and cultural distance from the limited confines of her hometown. "There's only so much that city really offers. I wanted to expand my horizons and get out of my comfort zone," recalled Mulvey.
She settled in the UC student and mountain-populated municipality of Boulder, Colorado. However as is common among those individuals who relocate, Mulvey sank into a deep depression and ceased the use of cannabis entirely because the occasional hobby had ended up causing further depression and anxieties for her.
But when the Cannabis Cup hosted their first event on American soil in 2013 and the mecca of marijuana more commonly known as Denver hosted, Mulvey tagged along with a few friends. At the historic event with virtually unenforced rules about open cannabis consumption and within eyesight of a few of the most potent strains on the planet, Mulvey broke her two-year abstinence from the plant. Unlike prior occurrences, cannabis caused a new wave of significantly more positive effects for Mulvey and she soon discovered that the plant collaborates with yoga in the most magical of ways.
Mulvey's eventual path to founding the successful cannabis yoga brand Marijuasana started in a way that other yoga instructors would possibly regard as uncommon. While still living in Boulder and suffering from almost fatal boredom at her technical support day job, she began teaching pole dancing. "I had so much joy and passion for teaching and exploring the physical, the embodied," Mulvey stated. "I wanted to know more about the technical side of it and what are the connections in the body and what it means to teach others about the connection in the body."
Conveniently for the budding yoga instructor, Boulder is a "mecca for yoga and Pilates education" according to Mulvey. She eventually enrolled in a rigorous and anatomically informative Pilates certification program, where an instructor must achieve nearly a thousand hours of experience and learn specific subjects of anatomy and physiology before certification.
After completing this intense program, Mulvey began learning yoga at Naropa University. While training there, Mulvey had an instructor who would frequently recount stories of her hilarious attempts to teach the numerous Sanskrit terms of yoga to her three-year-old son. Those stories stayed with Mulvey and when it came time to create a name for her brand, she remembered those stories.
Throughout the course of her Pilates training, Mulvey began using cannabis again and found a deepness to Pilates and yoga that she hadn't discovered previously. "I, all of a sudden, felt like I had complete control of my musculature and I inhabited every space of my body," she recalled. "I know it was cannabis that got me to that next level of understanding."
The positive effects of cannabis had a long-lasting reach, far beyond Mulvey's mood and physical comfort. "This is what I was missing with my program," she noted. "Even the teachers who helped me through the program said that I was moving differently."
Although the compliments were pleasant, Mulvey was hesitant to talk about consuming cannabis, simply because of the stigma that still unfortunately existed in a state that had recreationally legalized it. But she soon rejected any stigmatization or fear of failure and combining her love of teaching with the glorious relationship that cannabis and yoga share as well as the memories of those stories her Naropa instructor spoke of, she created the Marijuasana brand in 2016.
Depending on the venue as well as a jurisdiction's consumption laws, Mulvey incorporates cannabis into her Marijuasana workshops in a number of innovative ways, with one example being class-wide consumption prior to the beginning of the lesson if in a private residence. However, if Mulvey is hosting an event at a dispensary, only CBD products are usually consumed. "I always have a break in the middle of the exercise to ingest more cannabinoids. And I make sure in our class that people have a chance to meet each other. So, while we're getting high or even just drinking tea with CBD, there's a social community feeling," said Mulvey.
Mulvey goes on to describe the complex intricacies of the beneficial relationship shared by cannabis and yoga. "The break in the middle of class allows people to get an emotional and mental space from the embodied aspect, which is actually kind of nice because the way I teach gets more intense. We get deeper and deeper into our physiology. When it gets to a part where someone can't take it anymore then we get a break. You step away, get into the community and there's laughter and relief.
"The way we incorporate cannabis into yoga is on a practical level," continued Mulvey. "We say to get cannabinoids into your body because they increase your proprioception and recovery. Your endocannabinoid system is already active when you're moving, but when you're supplementing with additional cannabinoids especially THC, you're impacting your cerebellum. It modulates your motor control and looks for patterns, like in music. Just like when you get high and listen to music and think you've never heard music like this before, the same thing is happening with your body. Your body realizes there's a new beat that I can fall into and ground myself into that wasn't available prior to me ingesting cannabis."
Since founding Marijuasana, Mulvey has traveled across the nation's cannabis community leading her brand of holistic yoga classes at cannabis conferences ranging from Boston's NECANN to Las Vegas' recent Canna Culture. The future of Marijuasana is brighter than the Vegas summer sun and contains exciting plans for both the brand and Mulvey. Although the brand has become wildly popular, she still hosts events in houses such as an upcoming workshop in Palm Springs on May 18th, and at yoga retreats such as the White Buffalo Retreat at Joshua Tree National Park in September.
"I'm actively pursuing international workshops but I'm actually releasing my teacher training program in May. It's a comprehensive 200-hour program that will train others to become Marijuasana teachers. From there, they can apply to own a Marijuasana franchise," said Mulvey.
As the combination of cannabis and yoga become ever-more omnipresent, the metaphorical sky is the limit for where Marijuasana could reach. While Mulvey stays religiously up to date on the popular trends and fads within the yoga community—goat yoga, unfortunately, isn't a likelihood in the near future. But depending on the yoga styles of future Marijuasana instructors and how they decide to create their respective lesson plans, having a goat stand on the improvised table of your back could end up becoming a very real, and adorably cute, twist.