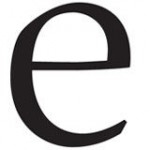 elevateNV
Feb 14 2019 . 3 min read
by chef Misty Lownik, Mistyland Baked Goods Instagram: @mistylandbakedgoods
Award-winning edibles chef Misty Lownik is a homegrown native to Nevada who strives to create products inspired by love. Encouraged by her mother to cook at a young age, Misty's edibles are known for having amazing flavor. For the past three years Misty has run her own company providing infused-product consulting and catering industry events including monthly meetings of the Las Vegas Chapter of Women Grow. Her masterful technique for even blending allows her to create delicious infused cuisine with a pure, clean taste and finish. Her goal is to get Mistyland Baked Goods out to the masses and on dispensary shelves soon. Follow her on Instagram @mistylandbakedgoods for updates on when her edibles will be available in local dispensaries.
ingredients:
3/4 cup butter (room temp)
3/4 cup brown sugar
1/4 cup sugar
2 eggs
3 Tbsp. vanilla
4 Tbsp. cannabis oil (melted)
1 (approximately 3.4 ounce) package instant chocolate pudding mix (I use Godiva dark chocolate mix)
1/4 cup dark cocoa powder (sifted)
2 cups flour
1 tsp. baking soda
3/4 cup each, mini chocolate chips, dark chocolate chips and semisweet chocolate chips
pinch of salt for love, luck and happiness
Directions:
Pre-heat oven to 350° degrees. Mix together butter and sugars in a large mixing bowl. Then mix in eggs, vanilla and cannabis oil until creamed, scraping down sides of bowl. Add pudding mix, sifted cocoa powder and mix on low until combined. Scrape down bowl. Add flour, baking soda and salt. Mix on low for about 30 seconds or until it's just incorporated.
Finally, add in all chocolate chips and finish mixing by hand with a spatula. Don't overmix.
Using a 1-inch ice cream scooper, scoop out cookies onto parchment lined cookie sheets and slightly flatten cookies by hand. Put in freezer for 10 minutes (should make approximately 44 cookies).
Bake for 10 minutes, do not overbake. The middle of the cookie may look slightly undercooked but that's okay. Cool for 10 minutes then transfer to wire cooling rack and enjoy. You can freeze the cookies for up to 6 months.
These super easy, one-bowl decadent triple chocolate pudding cookies are sure to send your sweetheart into chocolate heaven. Happy Valentine's Day!
Please remember when cooking with medicinal cannabis you are cooking with a medicine and the medicine amount and portions of the food ingested should always be taken into consideration. Always start out with small portions or doses and wait 30 minutes to an hour before eating any additional portions of food that has been medicated.