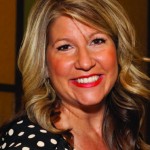 Beth Schwartz
Nov 12 2018 . 8 min read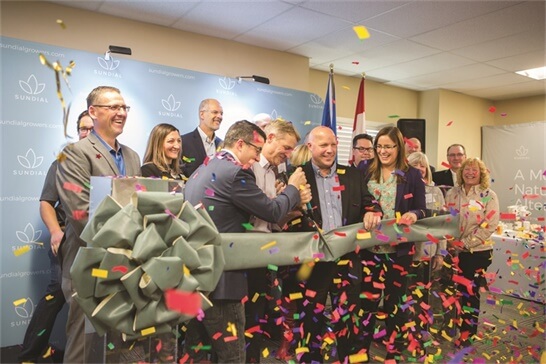 The cannabis industry is the innovation industry at the moment," offers Torsten Kuenzlen, CEO of Canadian cannabis producer Sundial Growers. "We are innovating in a series of sectors simultaneously. There is not really another product that I can think of that can play and will play in so many adjacent categories. If you take a long-term perspective, the opportunities are very evident."
Kuenzlen, who only joined the cannabis industry in February after being appointed CEO at Sundial, goes on to tick off the sectors where cannabis has spread its tentacles – alcohol, pharmaceuticals, cosmeceuticals, nutraceuticals, tobacco, and food and beverage – to invade industries ripe for disruption. "You add all of this up and you have to figure out how do we sequence what we pursue and how do we pursue the biggest opportunities there are nationally and internationally," wonders Kuenzlen, who spent his career in executive leadership roles with Molson Coors and Coca-Cola prior to joining Sundial.
Under Kuenzlen's guidance, Sundial has charted the cannabis course it plans to pursue. The privately held, Alberta-based licensed cannabis producer has decided to go after three spaces in the industry which they've identified as play, heal, and help. Play is obviously the recreational adult-use consumption space. Heal is the medical part of the industry which Kuenzlen is very enthused about.
"If you look at the combination of variables of those 113 cannabinoids working with each other in different combinations to achieve different things, it is mindboggling what cannabis can do in the heal medical space," he says. "We've all seen the videos of the seizure medicines, particularly for children, and how life changing that is. We've seen firsthand from our Chief Medical Officer, who has treated over 3,000 patients, the lifechanging capabilities it has on PTSD sufferers who have been given up on by traditional medicine. There's even sleep aids or help with anxiety to get out of the house in the morning. There are so many areas that are only beginning to come to the forefront that we are very excited about in the heal space."
The final space Sundial has set its sights on is what the company refers to as the help space. "With the World Health Organization (WHO) looking at CBD differently, the global opportunity associated with that for health and wellness to aid in a healthy active lifestyle is tremendous," explains Kuenzlen, who is referring to WHO's recent recommendation* that pure CBD should not be scheduled within international drug conventions. (*WHO conducted a critical review of CBD at its June 2018 meeting and, in turn, announced that its Expert Committee on Drug Dependence (ECDD) will meet later this month to conduct a critical review of cannabis. Any recommendations coming out of that meeting will likely be forwarded to the UN Commission on Narcotic Drugs (CND) for consideration at the March 2019 meeting potentially impacting U.S. scheduling of cannabis.)
Of play, heal and help, Kuenzlen concludes, "Those are three distinct monstrous opportunities which straddle not just cannabis itself, but it impacts food and beverage, it impacts pharmaceuticals, nutraceuticals, cosmeceuticals, it even has an impact on the tobacco industry."
Now the question is how do you jockey to the front of the pack and set yourself apart from an entire industry. "One of the things we looked at is what is out there, what could differentiate us, what's important, and what we quickly fell into was trust," relays Kuenzlen. "A lot of people talk about that, but we take it super seriously. We really do strive to be the most trusted cannabis company in Canada and internationally because we believe there is nowhere more important than in an industry like ours that trust is key."
So committed to building Sundial's foundation on one of trust, the company deliberately sat out October 17, a hugely historic day in Canada's relationship with cannabis as the country opened its doors to the recreational legalization of marijuana. "We were just not comfortable that we could commit to just not quantities, but qualities because when you grow cannabis in new facilities for the first time you don't really know what kind of THC, CBD and 111 other cannabinoids you are going to get," explains Kuenzlen. "So, how could we, in good faith, promise the boards and the retailers and the consumers that our brands would be something that we did have full control of yet? We did talk to the boards and put in bids, but we always said we would be coming to the market three to six months later."
For Kuenzlen and his Sundial team the trust they are carefully cultivating hinges on growing the highest quality cannabis in the market. Of which the CEO notes is beginning to be a classified in terms of good, better and best. But Kuenzlen thinks that categorization is probably insufficient. "There is this notion of super premium and super premium really requires a cultivation approach that is different. For example, we believe in modular, small batch individually controlled cultivation. That means we will have 150 individual grow rooms and they are each going to be just under 3,000 square feet so they are sizeable rooms, but they are fully individually-controlled and they won't have daylight access because any variability in outside factors stress the plant. We think that in that growth environment we can produce a quality that other people literally can't."
Kuenzlen continues, explaining his belief that the quality of cultivation is impacted by four factors. "The first factor is the quality of the capability of your people. Then you need a fantastic grow environment and we believe our small batch cultivation modular in a really controlled environment is second to none. Of our master grower, I always say, 'we want to give him the best canvas for him to paint his art on' and that's how I think about this grow environment that we have produced.
"The third part you need is the best genetics. We are very fortunate that we have been able to secure probably the best genetics in the industry and a lot of people will say that but let's see how that plays out and, in six or nine months, who is winning the cannabis cups and, more importantly, who is winning the consumers' hearts and minds and pockets because of the product we are bringing to market which is partially the genetics. We will have to wait and see what they will buy and love."
The fourth piece is the cultivation techniques being deployed. "We know we have significant competitive advantages by being able to individually adjust the grow room based on the kind of plant we are growing, based on which stage the plant is in, based on the results we are trying to achieve," says Kuenzlen. "I think that is going to be challenging for many of the cultivations that exist today and the way many of the large facilities are built. They can't change that, and they are not set up for that and with it also comes operational efficiency. It's easy to grow a little bit of good cannabis and it's really easy to grow a lot of not-so-good cannabis and it's actually really really hard to grow a lot of great cannabis."
The challenge of growing great cannabis leads Kuenzlen back to the topic of finding himself now part of a budding industry. "Can you imagine you do 25 years in slow growing but still exciting industries," says Kuenzlen, referencing his career at Coca-Cola and Molson Coors, "and then somebody goes here's a new industry where we are going to flip a light switch and hundreds of millions of consumers who are using this product are now going to be allowed to use it legally, starting with the Canadians here?"
He continues, "I think it's gonna look remarkably similar to the alcohol industry, but it will be so much bigger and that's such an amazing thing to think about. But the truth is because of the multi-vector functionality of this plant, much of which we don't even know, and the ability to play into all these different sectors, I think that cannabis is going to be a global, heavily branded, multi-industry opportunity. I have no doubt in three or five years you will fly from this country to another country and buy the same brand maybe in the same retailer. It's going to be a wild ride and we are very fortunate to be a part of it."