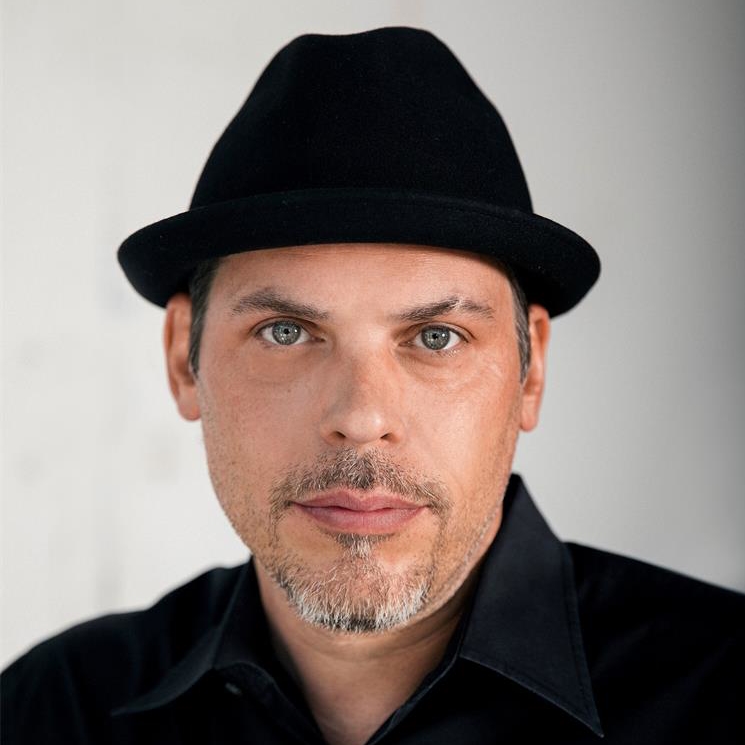 Justin Alexander
Nov 01 2020 . 13 min read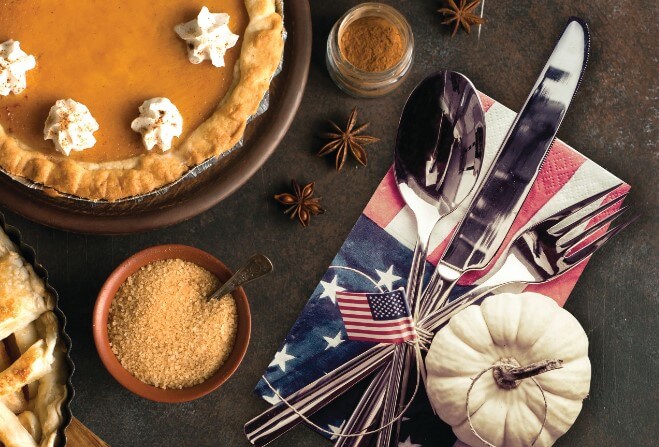 Throughout the decades cannabis has often been referred to as a unifier. In more recent years cannabis legalization has become a unique harmonizer in an otherwise polarized political landscape, a rare issue receiving bipartisan and widespread public support. "Now that cannabis is legal the community has grown and evolved, and people are much more open about sharing their experiences and recommendations," notes David Robison of KYND. "It's a shared experience that has the power to bring people together, which is pretty cool."
With this in mind, elevate has assembled cannabis products that have the ability to unite people just in time for the upcoming election, its aftermath, and Thanksgiving celebrations. "If it brings communities and families together, historically, that much and with great health and wellness benefit to one another, why wouldn't you cultivate as much as possible and help your fellow human, and cannabis, spread and prosper while you're at it?" queries Dominick Monaco, City Trees Laboratory Director.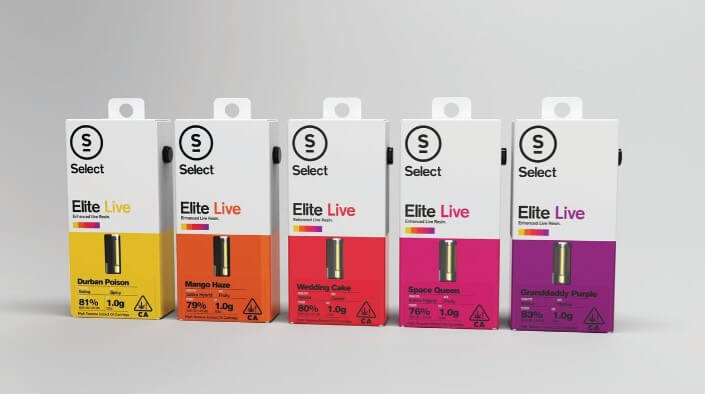 Select Elite Live's Mountain Glue
Politics, the pandemic and the holidays—a polarizing trifecta that could drive anyone over the edge. "This holiday season, instead of arguing with your family about politics, a better topic of conversation could be sharing your love for your favorite terpenes and strains. With so many options from Select, we're confident you'll find common ground," explains Kristen Everhart, regional marketing director at Curaleaf. "Cannabis is one of the few topics that many people from all over the country can agree on."
So why not celebrate with some cannabis this year? Especially when it is a terpene-rich product that pairs perfectly with holiday sweets and treats like Select Elite Live's Mountain Glue vape. With this cannabis producer you can always count on the freshest seasonal flower with strain-specific effects that are closer to the plant's full profile—indicas feel sleepier and sativas feel more stimulating.
Select Elite Live combines quality oil with live resin HTE (high terpene extract) derived from fresh frozen flower. "This combination better represents the essence of the living plant with a higher terpene content providing enhanced flavor profiles and effects," says Everhart, who adds that lemon-herb roasted turkey pairs nicely with the limonene in Mountain Glue.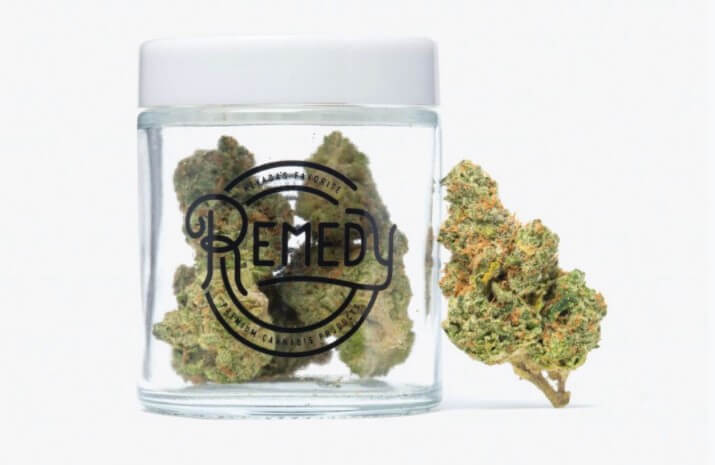 Remedy's Orange Creamsicle and Chem D
Cannabis brings people together—it is the ultimate unifier and is meant to be shared, especially during the holiday season. "Our flower connects people with others who have a similar passion for self-remedying and personal well-being," says Remedy's Justin Van Dyck. "Remedy's premium hand-trimmed flower brings a personal touch to every nug. Because of our attention to the plant's integrity from seed to consumer, people can use something meaningful to us to share a carefree moment with others."
Good vibes between family and friends is in the Remedy ethos as they are a local family-owned operation. "We craft our cannabis strains with care so it's worth sharing with the people you care about most," Van Dyck says.
Two strains Van Dyck recommends for alleviating anxiety associated with holiday gatherings are Creamsicle and Chem D. During this era of elections and pandemic concerns, Van Dyck says you can never be too prepared. Orange Creamsicle has a robust citrus flavor and remedies nausea and anxiety. It produces a happy, relaxed and euphoric feeling with pops of energy coming in and out as the day goes on. This is a great strain for watching those Thanksgiving Day football games and waiting for the bird to cook. Chem D is earthy and sweet and will take you to dreamland with ease after intense holiday family fun. Expect a calming, numbing high that takes depression, pain and insomnia away.
"Favored strains have calming influences, leaving the user relaxed and ready for potentially divisive political conversations," Van Dyck says. "Many return to our flower again and again for its dynamic and potent properties, whether hiking in the mountains or watching a movie
at home."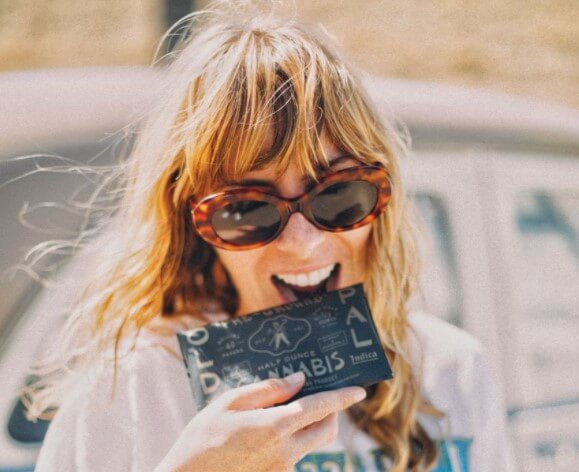 Old Pal Ready to Roll kit
The first thing that strikes the senses about Old Pal's 14-gram Ready to Roll kit is its unique design—classic packaging containing a convenient envelope of pre-ground flower with papers for rolling. Old Pal CMO Allison Pankow says they pride themselves on giving their customers a familiar happy feeling from start to finish.
"Cannabis has been used for centuries in group and communal settings. The plant has the ability to break down barriers and unite those from all walks of life. Because of that, community, inclusion, and equality have been a foundational pillar of the Old Pal brand since launch, paying homage to those who have used this plant for thousands of years to unite," Pankow says. "Finding ways for Old Pal and Old Pal Provisions to support those values through our efforts is incredibly important to all of us in the organization, from operations to marketing."
Old Pal's Ready to Roll kit is a convenient product for on-the-go. These kits include everything necessary to roll a pre-roll. A nod to simpler times, when cannabis was just cannabis and was passed around to old pals and new ones. "When neighbors knew each other by name and community meant something," Pankow says. "Using the language of 'shareable' and leaning into the nostalgic feeling of the design, we are communicating our belief in community and taking care of one another. Our products are meant to be enjoyed by all, creating a community of openness and support. And we hope our fans feel compelled to spread the love of Old Pal within their communities as well."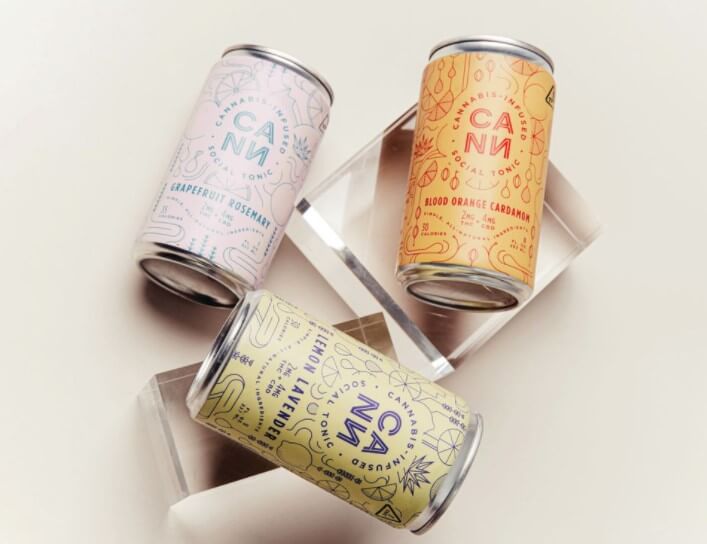 Cann's Infused Social Tonic
Sharing a cold one—of the alcohol or non-alcohol variety—has always been a way to bring people together and now cannabis lovers can get in on the action. "Cannabis brings people together because it can break down social barriers, reduce anxiety, and make us all feel more comfortable in our own skin," says the Apothecarium's Hailey Stone. "For many, alcohol is the social lubricant, but the future of social drinking is Cann. It's a healthier alternative to alcohol with a fraction of the calories that allows people to enjoy a relaxing beverage with friends and never have to worry about another terrible hangover or bad night of sleep."
Poolside or at a barbecue, Cann is a perfect party companion as it comes in a six-pack, which also makes it easy to have one and share two or three. Each Cann is dosed with 2mg THC and 4mg CBD so expect a light, effervescent effect and wave of relaxation. This low dose, blissful blend of THC and CBD also uses only all-natural ingredients and is sweetened with agave so there are no preservatives or artificial sweeteners. Each Cann has only 30-35 calories so won't add much to already gluttonous holiday get-togethers. It takes about 10 minutes to feel the effects, so it makes it easy to monitor intake for optimal uplift and relaxation. It is also so light that it won't affect running errands, doing work or seeing friends.
It is also a great alternative for those who don't drink or who want to take a break from alcohol. "We encourage recreational users to put down that beer or wine this Thanksgiving with a healthier social alternative. The next time you might drink two or three light beers consider replacing it with Cann," Stone says. "You will feel a light, highly social feeling within 10 minutes and have more than one during a party, making Cann the perfect substitute for that glass of wine or can of beer."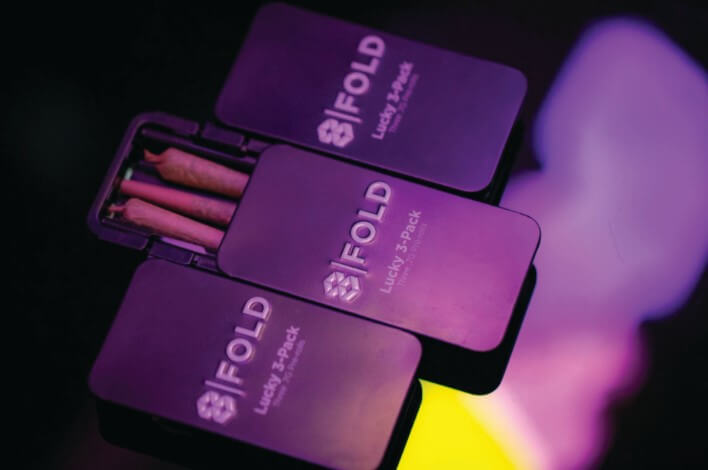 8|Fold Lucky 3-pack of pre-rolls
The pandemic may have robbed us of the ability to "puff, puff, pass" but it hasn't taken the unifying nature of cannabis away from connoisseurs, both novice and experienced. "Cannabis allows us to stop and smell the flowers, both figuratively and literally. Whether it's helping us wind down, manage pain, or laugh a little more—cannabis improves our quality of life," says Matthew Janz, director of THC marketing for 8|Fold. "It's our shared passion for the wellness cannabis brings that connects us. Cannabis is inherently communal. Many lifelong friendships have been forged from the age-old exchange of 'Do you smoke?... Smoke what?' Cannabis sparks conversation, laughter, and oftentimes great merriment."
With this ethos in mind, the 8|Fold Lucky 3-pack is a modern solution to the dilemma of the day, allowing us to enjoy the communal aspect while consuming our own pre-rolls together and safely social distancing. "Our Lucky 3-packs provide the opportunity to maintain the unity of a sesh while being sanitary and safe. In Chinese culture, the number 3 is considered lucky. Three is pronounced san, which is similar to the word that means birth in Chinese. It also represents three important stages in life: birth, marriage, and death," Janz says. "One for you, one for Uncle Gary, and one for me. Everyone can have their own deliciously terpene-rich pre-roll and enjoy each other's company together."
Available in a variety of strain specific batches, the product diversity means you can find the best terpene profiles and strains to help manage the stress and anxiety that often comes with the holidays. Try the Anslinger Lucky 3-pack, its indica-dominance and higher concentrations of myrcene, caryophyllene and limonene create a synergistic effect that can help you relax, wind down, and improve your mood.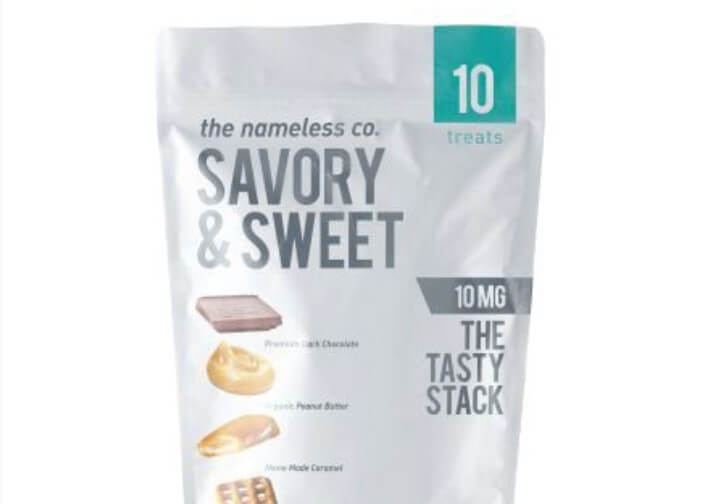 Sweet & Savory Tasty Stack from The Nameless Co.
Dark chocolate, peanut butter, caramel and waffle pretzels are all great on their own as snacks but when combined into the ultimate Tasty Stack, it packs a flavor punch. And that's exactly what The Nameless Co. wants you to experience when you have a snack attack.
"Have you ever gone to dinner with a group of people and decided to all share in a dessert?" asks Jerry Velarde, president of Evergreen Organix. "This product is a savory and sweet infused edible that stimulates the taste buds with a hint of savory from the pretzel, salt, peanut butter which is then followed by sweet notes of caramel and premium chocolate that is satisfying for even those who claim they are not a fan of edibles. One taste and you will definitely want to share with others."
It comes in 5- or 10-packs at 10 mg per serving, which is the perfect dose for all levels of consumers. What's even better is that the Stack doesn't have a harsh cannabis taste and it's easy to forget you just consumed an infused edible. Expect the mind and body to relax in about an hour and euphoric attributes as well as mood enhancement.
"Cannabis infused edibles are processed differently by the body than smoking, as the THC travels through the digestive system and gets absorbed by the liver, the effects of THC are known to last for up to five hours," Velarde says. "The reported medicinal attributes have been reduced inflammation, pain relief, anxiety, depression and it has helped with sleep and many other ailments. Cannabis has been an alternative to prescription drugs for many consumers."
KYND Pre-Rolls
The nature of the cannabis community is to act as a family because of its deep "secret" roots. "For a very long time, cannabis was only available if you knew the right person or had a relationship with a cultivator or a caregiver. This led to close-knit, closed, personal communities and guarded connections—people were careful about sharing their green side," says KYND's David Robison.
Sharing is caring when it comes to KYND pre-rolls. With the brand's deep selection of strains that are easy to consume, easy to pass, and easy to transport, KYND has a pre-roll for every occasion. "The pre-roll is the quintessential cannabis product, and it doesn't have a steep learning curve. If you have a lighter or a match, you're all set," says Robison, who notes the brand prides itself on uniformity and grade-A buds. "It's easy to follow the golden rule of cannabis—start low and go slow. That kind of methodical approach makes it appealing to those who are new to cannabis because they can take it one step at a time to gauge their reaction. Meanwhile, more seasoned consumers can indulge as appropriate to their experience and tolerance levels."
Because pre-rolls are fast-acting, they are an ideal anecdote to stressful family gatherings. "Just find a quiet moment to slip outside for a few minutes and indulge while the rest of the family argues," Robison concludes.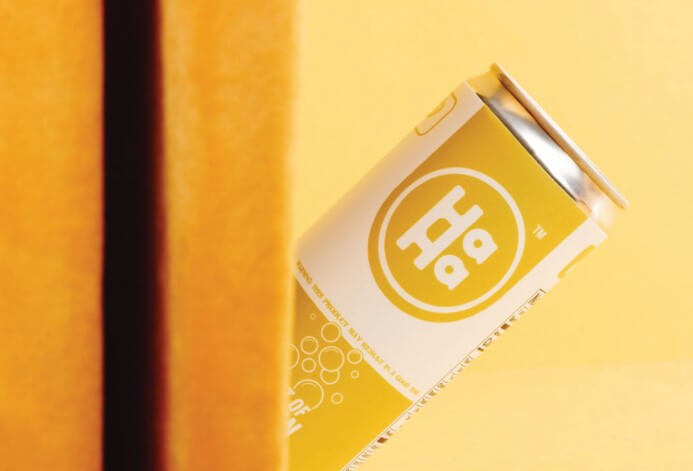 Planet 13's HAHA Beverage
Just like the name promises, HAHA is a drink that will make you happy and giggly—enjoyed either alone or with the ones you love. "HAHA is different from most edibles because being that it is a beverage, it kicks in quicker and the effects fall off quicker which results in a more controlled high," says Planet 13 Marketing Coordinator Zach Brengman. "This way you don't have to wait 90 minutes to feel the full effects."
Even at 10 mg the high is social and functional without being a knockout and it also comes in a variety of flavors: berry, lime, lemon, orange and grapefruit. HAHA is sativa-leaning so the effects are uplifting, and it is very hard to drink one and not have a good time.
"This makes it a phenomenal option for someone with stress or anxiety after a long day," Brengman says, who notes it has no calories or sweeteners. "Edibles for the most part are more of a body high than a head high so this product would also be effective for aches, pains and anxiety."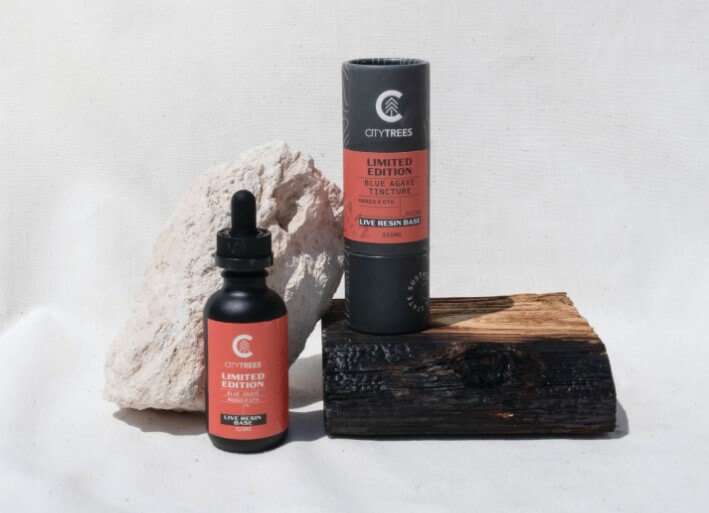 City Trees' Limited-Edition Disco Train Blue Agave Tincture with Live Resin Base
Acting as a low-glycemic sweetener with a honey-like consistency, City Trees' Disco Train Blue Agave Tincture is a great alternative to other sugars and sweeteners often found in holiday feasts. Extracted from the blue agave plant, its nectar is water soluble, so it easily mixes into everything from margaritas and coffee to pies and cakes. "The Disco Train Tincture can be used in so many ways other than just by itself. We definitely encourage our enthusiasts to experiment, but the most popular feedback we've received thus far is that it goes great with carbonated beverages," offers Dominick Monaco, City Trees' Laboratory Director.
Combining the flavor of Mango Kush with the citrusy Ghost Train Haze, Disco Train is a live resin mashup that brings these two sought-after strains to their highest potential. "The unique flavor profile and full spectrum effect will make you want to share this with your family, friends, and community without a doubt," says Monaco. "This product is the truest representation of a full spectrum tincture product on the Nevada market today. This product is infused with a strain-specific blend of live resin extract that represents the most authentic version of the two cultivars of flower, Mango x Ghost Train Haze, and also contains a healthy accoutrement of Delta9-THC, THCa, CBG, and CBGa."
A limited-edition product of only 500 units, "this product will bring people together because it contains the essence of a freshly grown cannabis crop that is full of flavor that contains a multitude of cannabinoids and terpenes," explains Monaco. "The full spectrum effect of the cannabis-derived terpenes combined with the fact that, out of the cannabinoids present, Delta9-THC makes up for roughly 70% of the concoction and will ensure that even the experienced recreational user gets the desired results."
There's nothing like sharing a slice of pie and a smile during this time of year and even more enjoyable when it is infused with the unifying effects of cannabis.