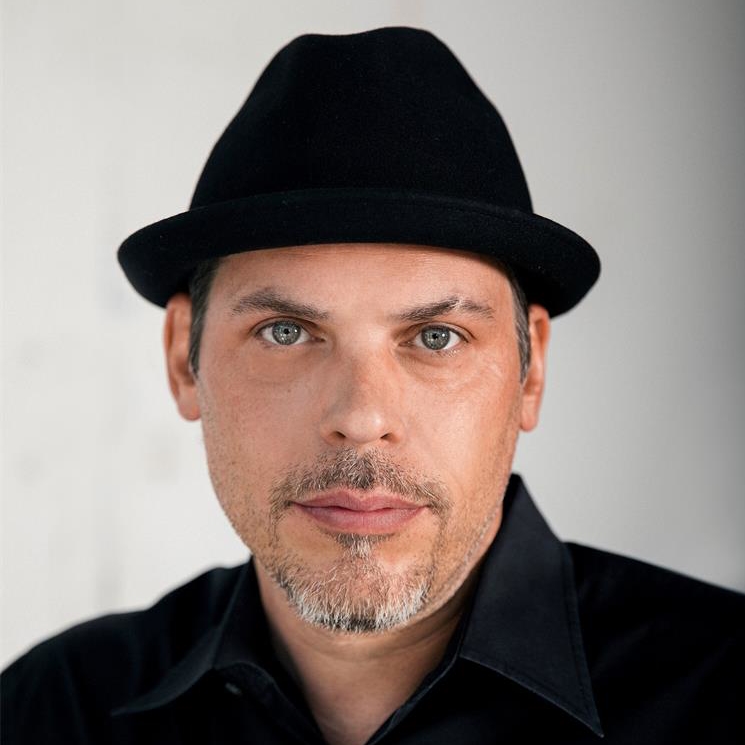 Justin Alexander
Nov 12 2019 . 11 min read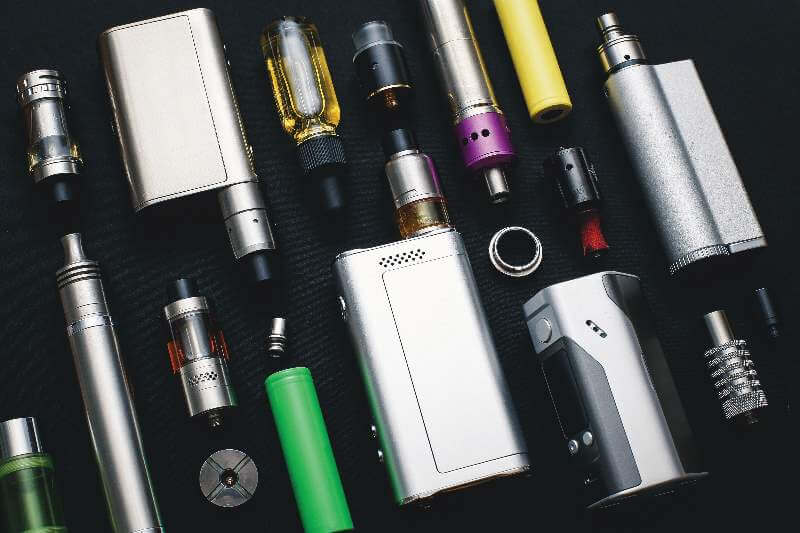 With a death toll close to three dozen, the nation's vaping crisis seemingly came out of nowhere. As researchers and scientists feverishly continue working to figure out what has led vaping to become a health hazard, there has been a lot of speculation about the cause(s) including use of vitamin E as a cutting agent and unregulated products sold on the black market.
Nearly half of the THC-containing vaping samples analyzed in the federal investigation of lung illnesses contain vitamin E acetate, a dangerous diluting agent, FDA officials revealed in early October. Although Dr. Ned Sharpless, the acting commissioner of the Food and Drug Administration, said, "There does not appear to be one product or substance in all of the cases. Testing to date," he said, "has found a broad range of chemicals, including metals, cutting agents pesticides and other toxins."
In mid-October the Centers for Disease Control and Prevention (CDC) reported that illegal or black market THC products are largely fueling the outbreak: "The latest national and state findings suggest products containing THC, particularly those obtained off the street or from other informal sources (e.g. friends, family members, illicit dealers), are linked to most of the cases and play a major role in the outbreak."
Unlike the unregulated market, Nevada's licensed cannabis industry adheres to stringent regulations with all cannabis products required to undergo lab testing. "In Nevada, vape cartridges are considered concentrates or extracts and must be tested prior to sale," explained Benjamin Chew, Ph.D., District Manager at DB Labs.
Cannabis product testing in Nevada requires that the following be tested for by an independent lab: potency, terpenes, foreign matter, mycotoxins, heavy metals, 23 pesticides, yeast and mold, enterobacteriaceae, salmonella, pathogenic E. coli, four species of Aspergillus (flavus, fumigatus, niger, and terreus), and residual solvents (propane, butanes, and heptane).
Even though vitamin E has not been definitively identified as the cause of lung illness due to vaping, DB Labs offers testing for it. Although the state of Nevada has "not made that a requirement," confirmed Chew, "independently, we worked out a method to quantify vitamin E, but it is an optional test that needs to be requested by the customer."
As various government entities continue their investigation, the FDA has issued the following guidance: "Because consumers cannot be sure whether any THC vaping products may contain Vitamin E acetate, consumers are urged to avoid buying vaping products on the street, and to refrain from using THC oil or modifying/adding any substances to products purchased in stores."
The products in this review are all from licensed cultivations and none have been produced using vitamin E acetate as a cutting agent.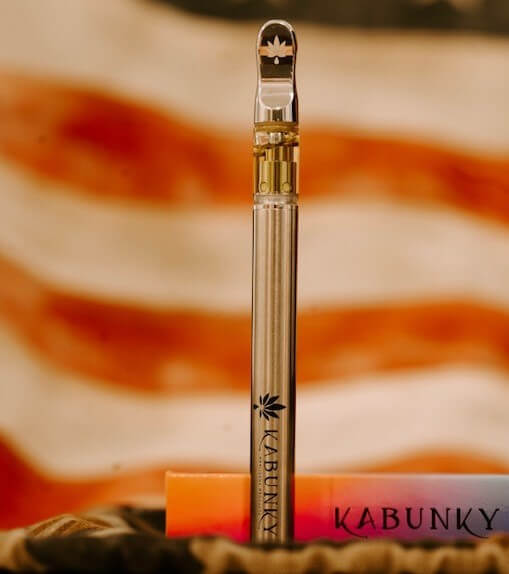 Kabunky's Raw Cart
"We've been monitoring the issues since we first heard the news about potentially unsafe vapes and carts. Fortunately, we've never used any of the additives or fillers exposed by investigative researchers. No Clearcut, vitamin E, or other cutting agents. Our vape products have only ever contained pure distillate and plant-derived terpenes," says Nevada Made's Josh Ranck. "Having complete control over our products is imperative to quality, which has always been our main goal with all Kabunky products. This is why we're introducing the Raw Cart."
One hundred percent clean distillate, the Raw Cart is a one-of-a-kind product with no cutting agents, notes Ranck. All of Nevada Made's vapes and cartridges undergo extensive in-house controls to ensure they meet internal quality standards and they inspect each batch prior to final state-mandated lab testing.
"Then it goes on to the lab where it is tested for a number of contaminants, including biological and chemical. We're proud that we consistently produce clean, potent oil to fill our vapes and cartridges. Our Raw Cart is a testament to our commitment to clean products," offers Ranck.
Since it is not flavored with terpenes, expect extremely high THC numbers. Ranck says the last batch tested above 97 percent. "People also comment on the flavor—or more specifically, the lack of flavor. Without any terpenes, this refined cannabis oil is surprisingly palatable. There's little scent and the flavor is very mild, similar to dry vaping cured flowers," he says.
Designed with consumer wellness in mind, Ranck notes Raw Cart is the most pure distillate available on the market. "We want to give consumers a pure-distillate option that no one else has. This is the perfect vape product for users who are concerned with the latest news regarding vaping," adds Ranck.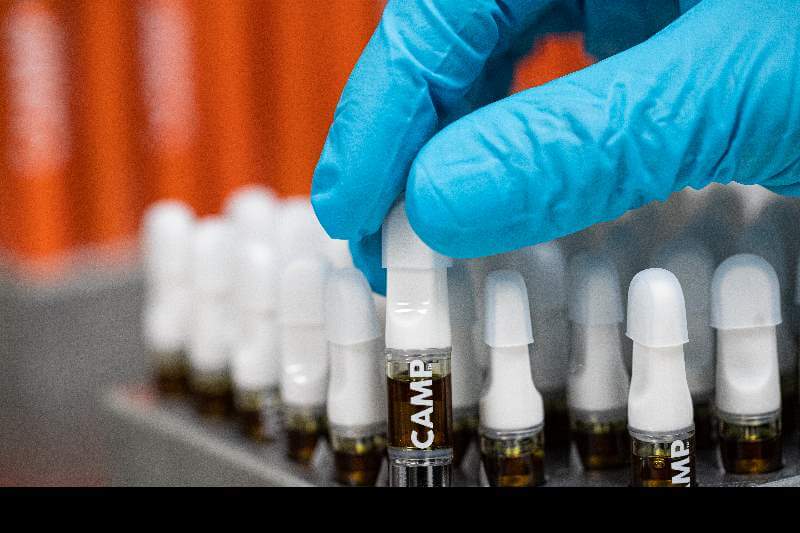 The+Source/Nevada Organic Remedies' CAMP Solventless Rosin Cartridge
For those seeking a completely innovative vape that offers a true-to-flower experience, try the solventless rosin cartridge from CAMP, which is the first-of-its-kind
in Nevada according to Nevada Organic Remedies'
Matt Janz.
"Consumers enjoy the product's terpene profile and the fact that it's made with zero solvents," says Janz. "Our extraction process revolves around mechanical separation of the cannabinoids and terpenes which provides consumers with a healthier, wellness-minded choice."
Janz says Remedies' products are healthy because they go through stringent state mandated testing for cannabinoid content, terpene profiles, microbials, pesticides and harmful contaminants. He also notes, "We are vitamin E acetate free all the way."
CAMP uses only pressure and heat to create a great tasting product that is infused with three times the amount of steam-distilled terpenes. As a result, every hit is pure and refreshing with a heavy high that will keep experienced smokers coming back for more. It is also available in ice water hash, which is strained and concentrated using nothing but ice and water, "which eliminates the need for harsh chemicals in the extraction process, such as isopropyl alcohol or butane," notes Janz.
Shango's Memory Loss Badder, Sweet Lime Slice Shatter, and A-Dub Distillate Vape
In order to ensure they are producing the safest medicine possible for consumers Shango goes the extra mile with its best practices. "Our production facility is medical grade and treated like a laboratory or operating room—from the required clothing to sterilization of all work spaces. No contaminants are allowed in our cultivation or production areas. We use a reliable, domestic vape tank supplier to ensure nothing bad from the tank itself will leach into the oil," says Shango Dispensary Manager Kelli Lebsock.
For those who prefer the vaping experience, Shango offers the A-Dub Distillate Vape, a hybrid that relieves stress, pain and depression with a high level of potency. It also really gets the creative juices flowing. "All our vapes are tested by state certified labs to prove cannabinoid and terpene profiles, and also the test for pesticides, microbial, mycotoxins, solvents, heavy metals and any other foreign matter," says Lebsock, who adds Shango does not use vitamin E acetate as a cutting agent.
In lieu of vaping, Shango suggests concentrates such as their Memory Loss Badder and Sweet Lime Slice Shatter, which are strong and flavorful—and are ideal for helping with sleep disorders such as insomnia. Users can also expect euphoria and calming relaxation. There are also numerous ways to consume Shango's badder and shatter products: dab them on a rig, vaporize using an apparatus meant for concentrates, roll it in your joint or top your bowl of flower for an extra kick.
Regardless of how you consume, this is for those who are highly experienced users. "Concentrates are so much stronger than flower," Lebsock says. "For those consumers who feel like they've peaked at tolerance and are not getting the feeling they are desiring or used to feel, this is the next step to achieve the effect cannabis consumers and patients are looking for."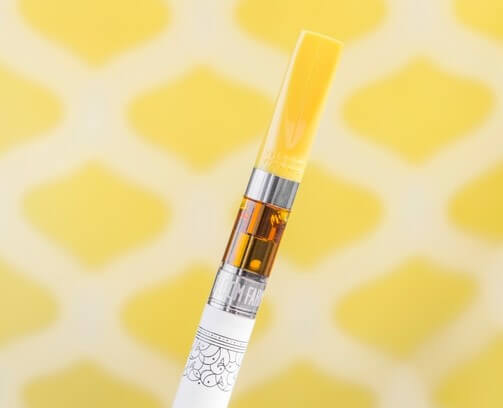 Bloom Farms' Cherry AK Hybrid Cannabis Vapor Cartridge
Thanks to a stringent production process, Bloom Farms offers consumers safe and clean cannabis oil. The proof is in the construction of the product. "Bloom Farms employs stringent end-to-end testing of their hardware and oil. All of their cartridges are tested to ensure that they do not contain heavy metals—plus they are not assembled with any solder. Once the hardware and oil is combined they test again to ensure there is no leaching or off-gassing from the hardware," says The Apothecarium's Hailey Stone. "Each component is tested for cannabinoids, residual solvents, pesticides, mycotoxins and metals. When the blend is completed, they then test it all again for the same potential contaminants. The final product is tested for state compliance at our distribution center."
Bloom Farms does not use any cutting agents—all of their oils are 100 percent cannabis. Obsessive about quality, all oil is made from the best flower, packaged in top-of-the-line hardware—a BPA-free FDA-grade cartridge. "Crowned with a sleek mouthpiece, the vaporization technology inside the pen ignites around a fully integrated battery-operated ceramic component for easy and reliable heating. The oils test around 70 to 85 percent THC potency," Stone says.
You can always count on the flower to be fresh. Active cannabinoids like THC and CBD degrade over time. "Older cannabis that has begun to oxidize can result in extracts with less desirable taste, color or potency," Stone says. "The better the plant's smell, the better the oil. We rely on experienced connoisseurs to source flower with the best aromas and flavors. Analytical and organoleptic methods ensure that each oil retains the characteristics of its original strain."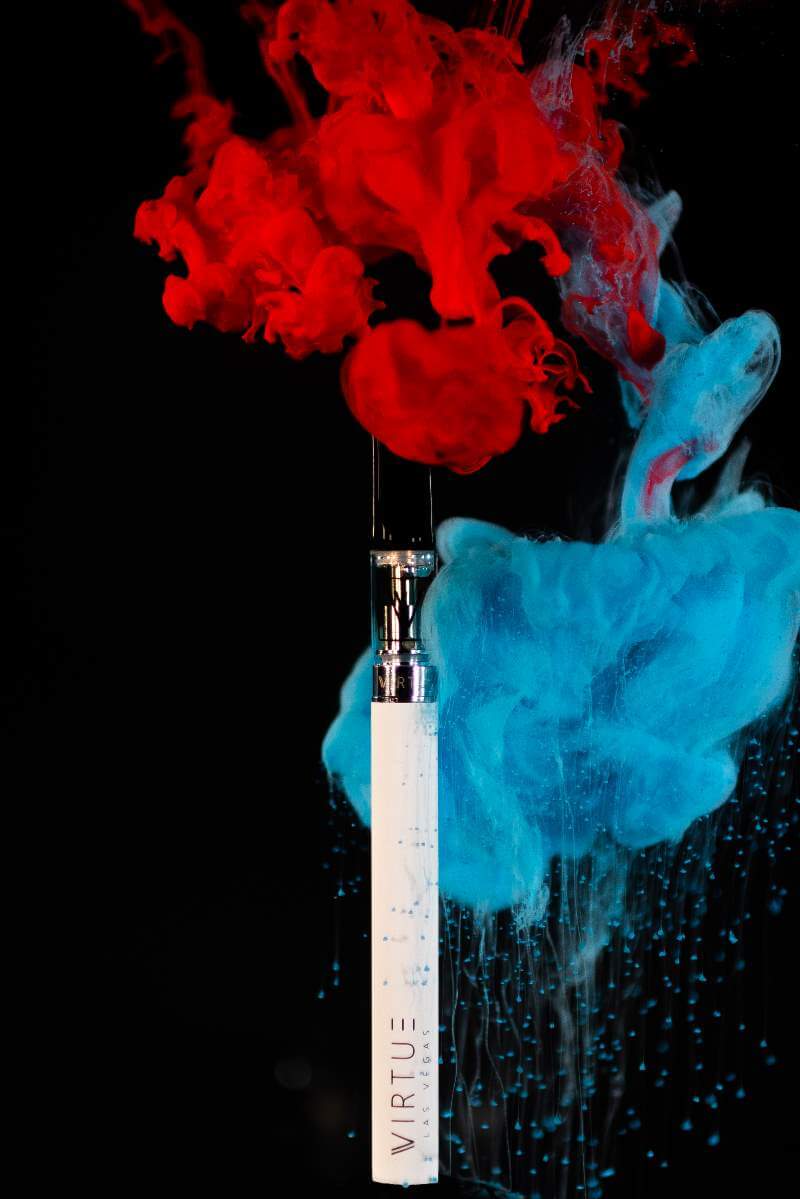 Virtue's Goji OG Vape Cartridge
Virtue prides itself on hand filling its vapes with high-grade terpenes and oils to ensure the ultimate in consistency and quality. "We don't use any cutting agents in our product," says Heather Marnell Wallace, Virtue's director of sales and customer relations.
Goji OG, a sativa-dominant hybrid strain, has almost 16 grams of limonene, which gives it an amazing fruity flavor. It is physically sedating without being mentally sedating and the high lasts for an extended period of time, making this strain a bang for the buck.
Get ready to be a little more awake, a little more creative and for there to be an overall smile on your face that gets wider with every puff of this black cherry, strawberry and licorice smoke. This is recommended for patients who need pain relief from more serious ailments due to its strength.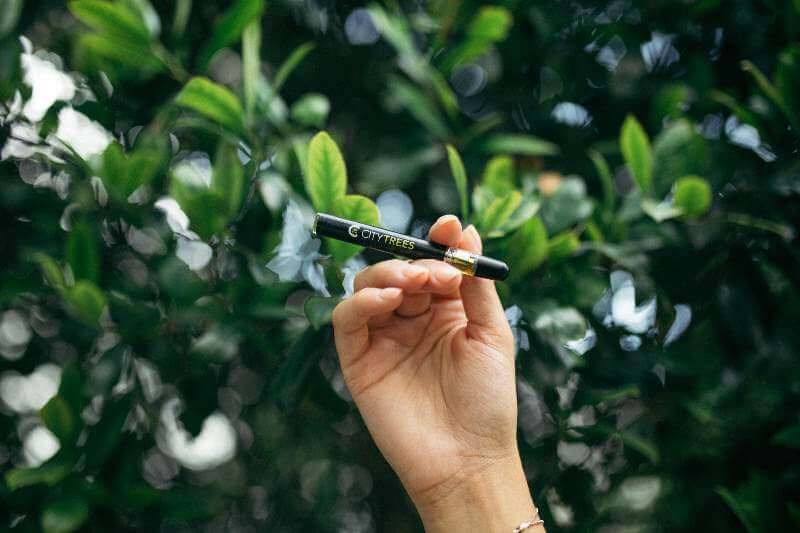 City Trees' Calm Vape Pen and Chocolate Agave Tincture
"City Trees has always used extensive lab testing and consistent product formulation paired with the highest quality vape devices to ensure we produce safe and enjoyable products," says City Trees' Don Decatur. "We have never and will never use cutting agents like MCT Oil, PG, VG, PEG or vitamin E in our vape products. All City Trees vape products contain 100 percent cannabinoids and terpenes."
Decatur points to the Calm Vape as an exemplary product. The CALM 1:1 vape is 50 percent THC and 50 percent CBD. "People enjoy the natural light cherry flavor and instant calming effects as well as anxiety, stress and pain relief," says Decatur. "Our CALM vape can even help people come down from consuming too much THC."
For those who prefer not to vape, Decatur proffers the 325 mg THC Chocolate Agave Tincture, which can be added to a variety of foods and drinks for easy dosing. "We always recommend our tinctures or capsules for people who are not comfortable smoking or vaping," he says, noting they are extremely versatile and discreet as well as a great value with 60 doses per bottle.
And because it is liquid THC, expect to reap the benefits of the medicine quickly as it gets absorbed into the bloodstream. Use it in place of sugar in your coffee, tea or over fruit. "It is like liquid chocolate syrup but made with great tasting agave instead of nasty corn syrup," adds Decatur.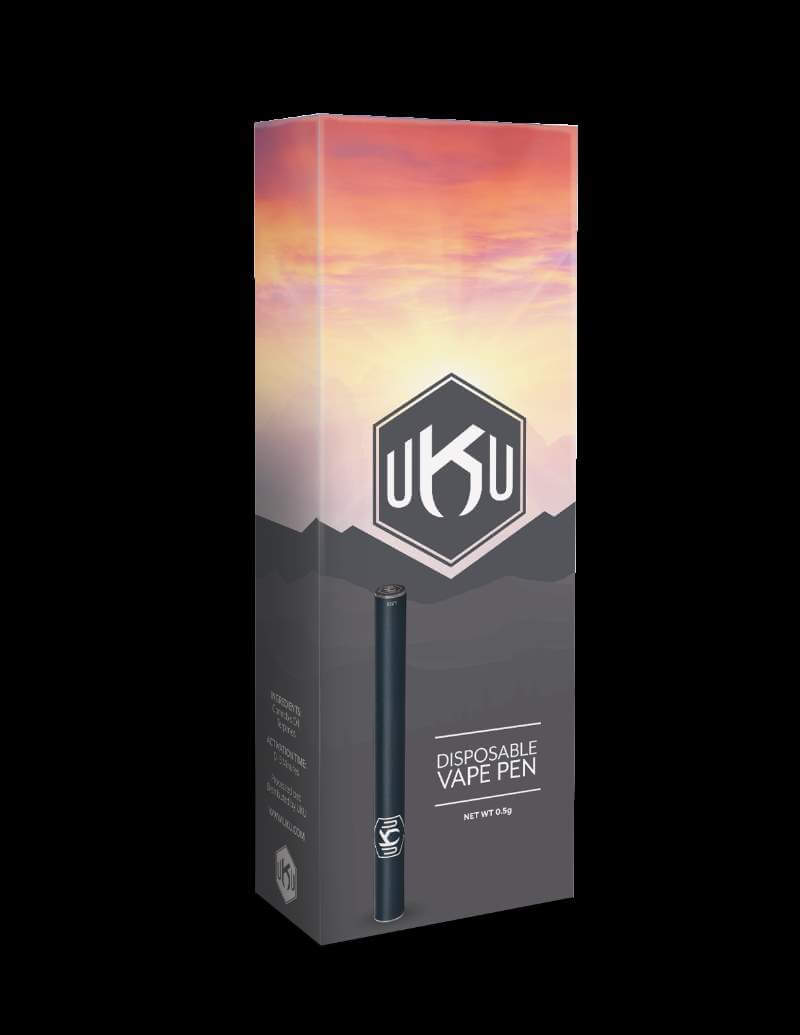 Curaleaf's UKU Lemon Sorbet Cartridge
A balanced and beautiful hybrid, the UKU Lemon Sorbet cartridge from Curaleaf is a fruitful dessert strain that can be used during the day or evening and offers euphoria and a sleepy body high. Filled with C02 extract and strain-specific terpenes, the Lemon Sorbet cartridge does not contain butane or other hydrocarbon-based solvents. In addition to internal testing, "UKU adheres to state requirements for comprehensive testing by state-licensed independent third-party labs," details Curaleaf's Keith McNaboe. "This quality control process ensures that our products meet and exceed stringent state requirements. UKU vape hardware is manufactured with CCELL technology in GMP-certified facilities. Hardware components pass stringent testing for heavy metals per state regulations. Additionally, UKU vapable products do not contain vitamin E acetate or any other vitamin E derivative as cutting agents." The finished product is an oil, free of impurities and waxes.