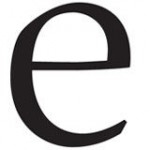 elevateNV
Jul 13 2017 . 3 min read
Although the Nevada Department of Taxation has issued a call for the Nevada Tax Commission to issue emergency regulations for recreational marijuana distribution today at 1 p.m., part of the distribution quandary is already moot.
Blackbird Logistics Corporation, one of five companies who applied for a recreational marijuana distribution license in May, had its state inspection last Friday and received its distribution license yesterday. They are now "good to go," according to Tim Conder, CEO of Blackbird. Conder was told by the state that the emergency regulations don't apply to Blackbird and upon receiving his distribution license he can start making distribution runs immediately.
As of Monday afternoon Peggy Arquilla, president of West Coast Wine & Spirits and one of the five applicants for a marijuana distributorship, hadn't been contacted by the state for inspection and says, "it really doesn't matter because come Thursday it could all be a moot point. The reality of it is if the Governor signs his emergency rule around legislation on Thursday -- they just continue to keep enacting regulations to go around the initiative. Every time it doesn't go their way, they hold another emergency session which is what they are doing now."
There are two very separate issues at hand. According to a press release issued July 7, emergency regulations are necessary to provide a structure to allow the Department of Taxation to determine whether there are enough liquor wholesalers to serve the marijuana distribution market. "Those emergency regs – all they do is provide the Department with a way to define sufficiency," says Conder. "They are a means to solve the problem but they don't solve the problem."
That's one issue and will be decided this afternoon by the Nevada Tax Commission. The other issue is actual licensing of distributors so dispensaries have the ability to restock shelves and not run out of product.
Blackbird's Conder is not concerned from his end, saying, "We will be able to get every dispensary in the state stocked and keep them running."
This is good news for dispensaries. Some are running out of product but there are those who have adequate supply. "I would say we have about a good month and maybe a little more," says Demetri Kouretas of The Grove, noting, "I'll have product to distribute once the ban is lifted."
Same is true for Shango. "It was definitely an insane first week but we're doing great," says Shango's Virginia Martino. "We are not running out of product and we will have product to move once this distribution model gets up and running."