In honor of Presidents' Day on February 15th and with a handful of U.S. presidents purportedly to have partaken in cannabis, we thought it was high time we celebrated the national holiday with a selection of products deserving of an Oval Office occupant.
During the early days of the nation, Presidents Thomas Jefferson, George Washington and James Madison all farmed hemp. While serving in the Mexican-American war, our 14th West Winger Franklin Pierce wrote in a letter that smoking marijuana was the only good thing about his time in combat. Before becoming president, James Monroe while serving as ambassador to France openly smoked hashish, A biography on JFK claimed he used marijuana while in the White House to help deal with a back injury he suffered in WWII.
Modern-era Commander-in-Chiefs Barack Obama, George W. Bush (43), and Bill Clinton also fessed up to trying cannabis despite it being federally illegal. "When I was in England," Clinton detailed of his time at Oxford when he was a Rhodes Scholar from 1968 to 1970, "I experimented with marijuana a time or two, and didn't like it. I didn't inhale and I didn't try it again." When Barack Obama was running for president, he admitted to using drugs and alcohol while in high school but unlike Bill Clinton, Pres. Obama said he inhaled marijuana, noting, "that was the point."
Whether leaders of the free world have tried it or not, cannabis offers plenty of advantageous and powerful benefits for those with a strenuous workload including providing focus, relaxation and stimulating a good night's rest.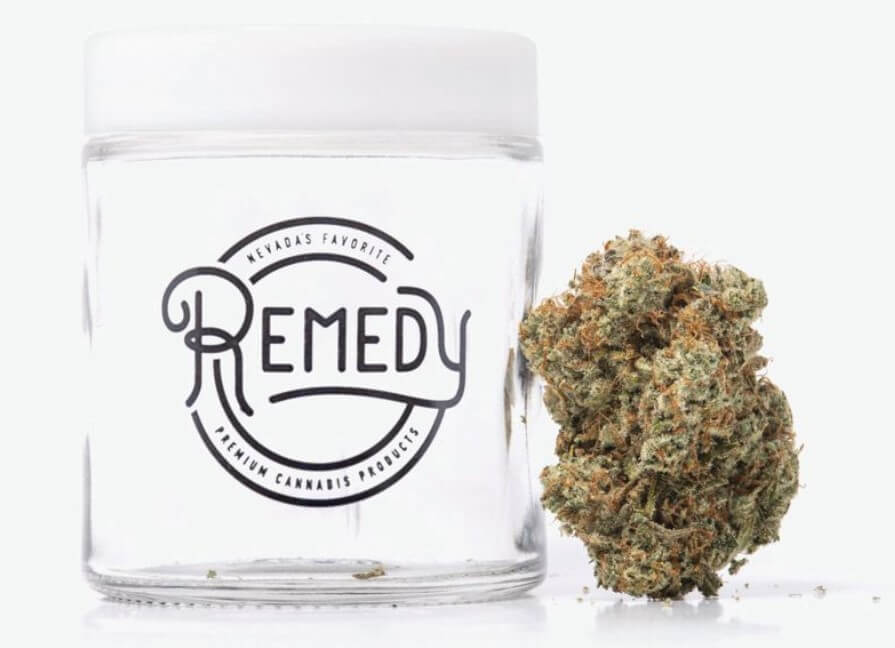 Remedy's Bio Jesus
"Bio Jesus helps you take a step back and discover the big picture. World peace is just one lighter flick away when you have Bio Jesus to guide you," says Justin Van Dyck, Remedy brand manager. It's perfect for smoking with friends and family, bringing everyone together happily even when the conversation turns to politics.
A principal strain from Remedy's lineup, Bio Jesus often ranks at the top of best of lists because of its consistently high THC volume and hefty terpene lineup. It has soothing relaxation effects from myrcene and anti-anxiety from linalool, which help open the mind. This Remedy strain keeps you calm and focused even in heated situations, making it worthy for a president to keep in his arsenal.
"This strain often helps those suffering from chronic stress and fatigue, so if it's motivation and relief you're looking for, seek the renowned leadership of Bio Jesus," says Van Dyck.
Bio Jesus is the child of Bio-Diesel and Gumbo. Within it you will find similarities to both of those potent strains with high-level couchlock and its ability to relieve pain and insomnia. Known for its numbing abilities, Bio Jesus relaxes the body and mind. Try it as cured resin, live resin, vape pen or flower.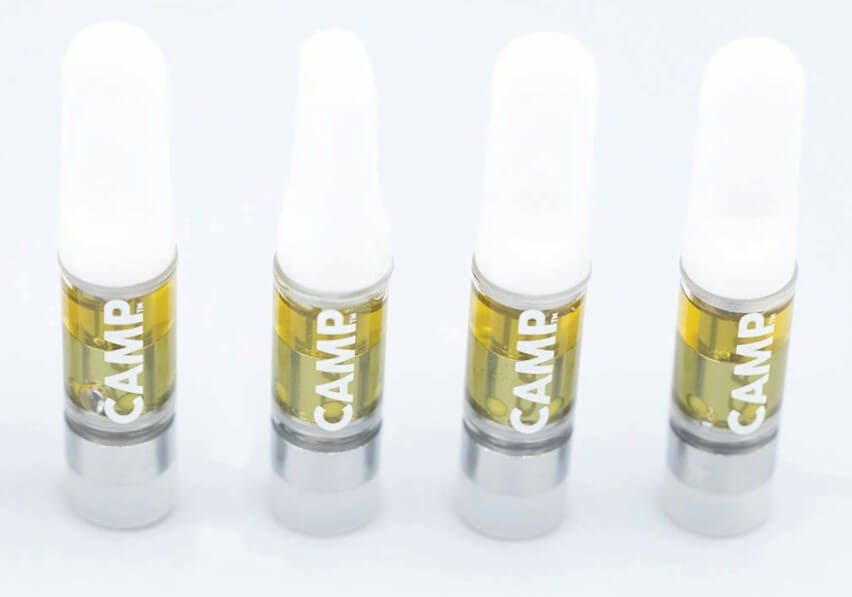 CAMP's Bahama Mama
The boss of all cartridges is CAMP's ice water hash rosin Bahama Mama. CAMP was the first to launch solventless rosin cartridges in Nevada, created using only heat and pressure to foster the purest experience. "If I were to present the president with a hash, I would only want to give them the best—therefore, it would have to be the Bahama Mama because of its exceptional quality," says CAMP's Aaron Nino.
With origins that are a mix of Tropicana Cookies and Black Banana, Bahama Mama is a heavy indica, but the Black Banana genetic origins have a bit of sativa—giving you a racy and energetic feeling to keep your productivity level up. From this strain expect the deep relaxation with the ability to focus. "The Bahama Mama can give you a heavy and relaxed feeling, but it will not knock you out for the rest of the day," Nino says. "I personally love the flavor profile on it—it keeps me going throughout the day. It's a daytime high and helps me to continue getting my tasks done."
It has a happy citrus flavor of tangerine with berries, lavender and pine, promoting all the aromas for relaxation and awareness. "There are 4.8 milligrams of linalool that promote relaxation properties, perfect for someone looking to kick their feet up and unwind from a stressful day. This cartridge is filled with flavor from inhale to exhale. Even on the exhale, you can still smell and taste the floral aroma," Nino says.
As an added bonus for those who might have a weight loss goal, Bahama Mama has THC-V, a cannabinoid which is known for its appetite suppressant qualities. "Most cartridges don't have this, which is one of the reasons why this cartridge is so special. Cannabis typically gives you the "munchies," but this one gives you the opposite effect. I would love to add THC-V to more products, like edibles," he says.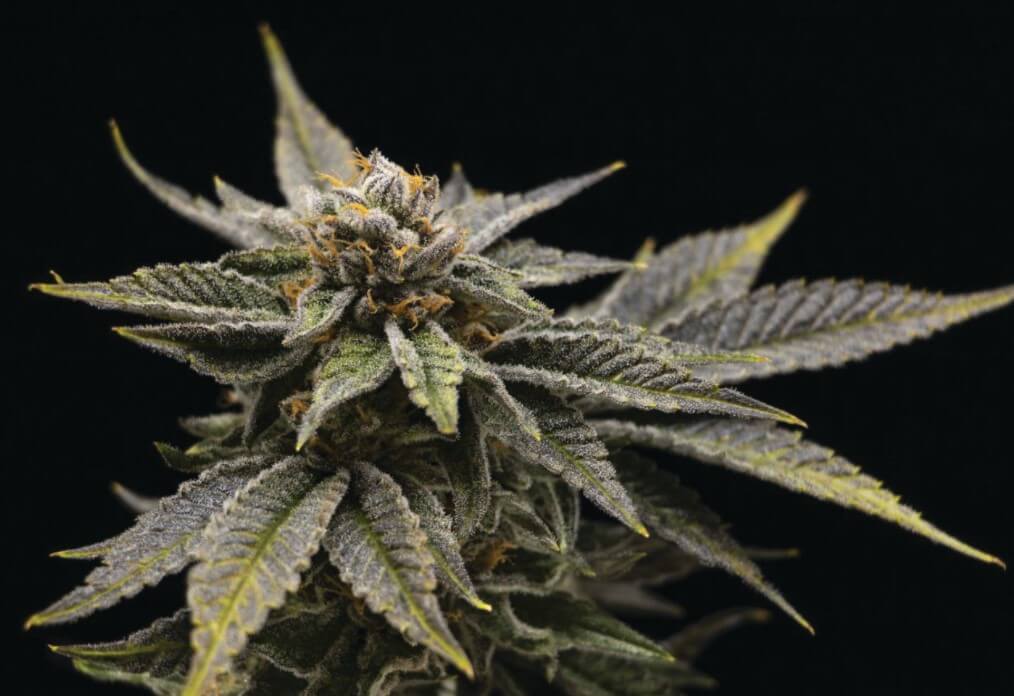 State Flower's Sherb
Sherb is a new strain from State Flower and it is perfect for a boss—or president—that needs some real relaxation after a hard day of tough choices. With a complex aroma and heavy-hitting effects, it is a cross of four genetics: OG Kush, Cherry Pie, Durban Poison and Pink Panties.
"The full body high from this indica-dominant hybrid melts away any tension and stress that a president might endure from having the toughest job on the planet," Apothecarium's Hailey Stone says, noting that it is really meant for after being very productive. "It helps you focus on the big picture while you're relaxing after a long day of work—maybe thinking about the state of the country and how to move it forward."
Sherb has a small amount of CBG, considered the Rolls Royce of cannabinoids. CBG works to fight inflammation, pain, nausea and works to slow the proliferation of cancer cells. The strain also has a terpene mix of caryophyllene, myrcene, and limonene. Caryophyllene is great for anxiety and relaxation and also prevents brain aging. "It helps protect your neurological health, which will assist any boss or president in staying alert while also operating at peak mental capacity," Stone says.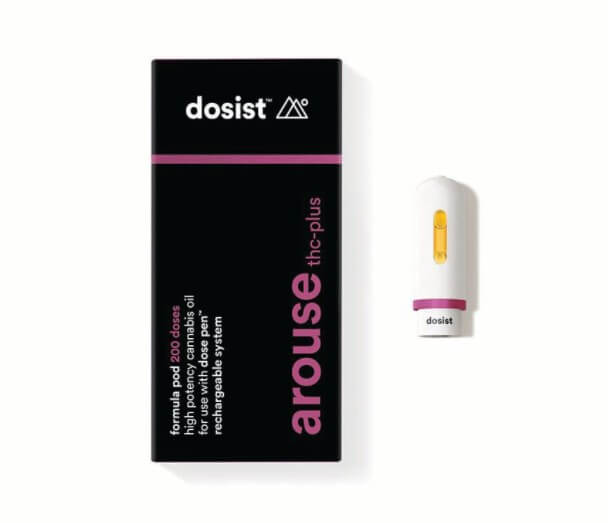 arouse thc-plus from dosist
When you have to be on your A-plus game, hit arouse thc-plus by dosist, which provides a great energy boost and almost 80 percent THC in its 200 doses. Each pod is designed to deliver a feeling of stimulation and clarity while keeping you in the moment and connected.
"Our arouse thc-plus formula is a balanced blend of high potency cannabis engineered for focus, mood elevation and stimulation, all of which are perfect for performance and productivity," says James Ulrich, SoCal/NV regional sales manager for dosist.
Packed with THC and key terpenes of beta-caryophyllene, farnesene, linalool, dosist's arouse thc-plus evolved from the original arouse formula. "It has always been thc-forward and focused on stimulation and connectivity, but with a ratioed 10:1 thc:cbd formula we were hearing that our consumers wanted to take it even further and asked for something similar but without CBD and with a higher potency," Ulrich says. "Based on that, it was only natural to create a high-potency version for those who wanted all the benefits but with more strength. Today arouse thc-plus by dosist is our most potent formula to date."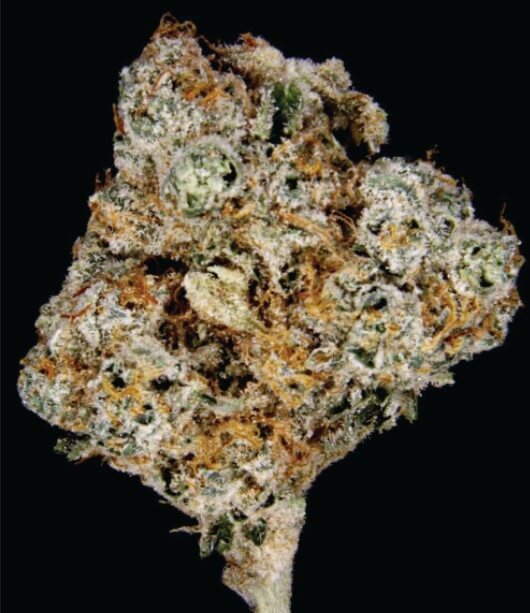 Elusive's Headband Cookies
"Headband Cookies provides a smooth uplifting euphoric high worthy of any president or boss and is certainly known to melt away the stresses that come with such a position," says FloraVega's Sam McAdam, adding that it "is a great strain to unwind with and will definitely put the big picture into perspective."
A cross between Headband X and Girl Scout Cookies, Headband Cookies starts in the mind and slowly flows through the body as relaxation and comfort take effect within moments of exhale. "This one leans toward relaxation, the GSC lineage shines through on this one and provides a very relaxing but non-sedative effect," McAdam says, who adds with 28.2 percent THC and 8.4 mg/g of limonene, its combination makes for a potent mental uplift that doesn't leave users drowsy or too high. In fact, users of Headband Cookies report a creative and upbeat euphoric high, great for getting the creative juices flowing and bringing new perspective to an idea.
Its top three terpenes are limonene, caryophyllene and myrcene (in that order). "Limonene is a personal favorite for mental ease without a stony or sedative effect," McAdam says. "It is a great introductory smoke for users who are less experienced, while the THC content can intimidate, the terpene profile balances with the THC for a very clean and pleasant high without leaning too far toward anxious, energetic sativa or a sedative, nap-inducing indica."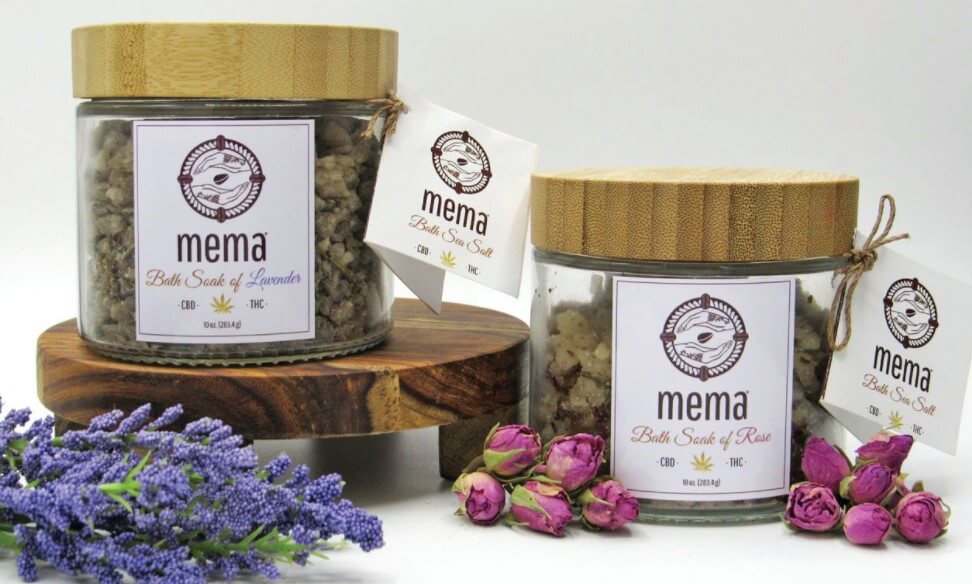 Mema's Infused Bath Soak Salt
Everyone loves a good soak after a tough day. Stress is the name of the game in any position of leadership and this product combats it with ease. Soaking in sea salts has been known to reduce inflammation, improve blood flow, and promote relaxation without the psychoactive effects.
Mema's infused Bath Soak Salt is a 1:1 of CBD and THC made with full-spectrum extract, encouraging the entourage effect. These salts, available in lavender and rose, are approved for topical use only. Drop them in the tub and they will cause relaxation and rejuvenation with pleasant aromatherapy properties, relieving inflammation, muscle tightness, and a variety of skin ailments. The ingredients in Mema's bath soak are essential Argan oils that are 100 percent organic, pure and imported from Morocco resulting in hydrated skin that feels soft and velvety.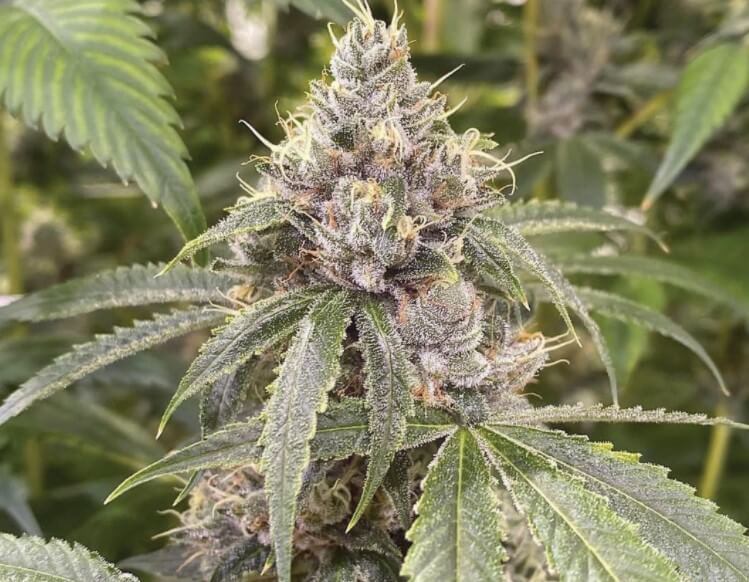 Zest by Fleur
When you are the person in charge, you need to be on your game all day long and one strain that will help you tune in and tune out the white noise is Zest flower thanks to its terpene makeup. A cross between Orange Skittlez and Face Off OG, its terpene profile, including limonene, which is known for its uplifting qualities, makes it versatile to use all day long. "Start your day with it. Refocus at lunchtime. Or use it to unwind at the end of a long day. Or if you're me, all three!," says Fleur's Jerry Velarde.
In addition to high amounts of limonene, Zest has a good dose of linalool. "This is the great thing about hybrids, they can be uplifting and relaxing. Zest's second terpene is linalool. Think of lavender when you hear linalool. This helps balance the larger amounts of limonene so that you're not too uplifted," says Velarde. "I like a limonene/linalool combination like in Zest. Pinene is great for focus but it can also make a lot of people feel jittery and a little paranoid. The linalool will curb that feeling."
High amounts of limonene matched with a good dose of linalool is unique because there aren't often high amounts in indica leaning strains. "I would like to see an indica leading with a high amount of linalool. Can you say nighty-night?" Velarde says of the combination.
Select Elite Pure OG cartridge
As we know, a growing number of high-level and high-profile people have been transparent about incorporating cannabis into their daily wellness routines. "Select Elite Pure OG is a great choice for those who are looking to hone in on self-care and relaxation after a hard day of work. Many of the dominant terpenes in the strain, such as bisabolol, are known for their calming effects," says Kristen Everhart, regional marketing director for Curaleaf.
Select Elite Pure OG is an indica-dominant strain, meaning it contains relaxing properties that are perfect for any leader who is looking to decompress. Indicas like Select Elite Pure OG have more relaxing properties for when it is time to wind down from being the thought leader and head honcho. "Pure OG is a 60/40 indica-dominant strain known to provide users with a deep relaxing effect that calms even the most frantic of minds, so this is best when users are ready to rest and relax. The comedown results in a restorative night's sleep," explains Everhart.
"Select Elite Pure OG has a potency of 85.8% THC with dominant terpenes being fresh terpinolene, spicy caryophyllene, and sweet bisabolol, which is also found in chamomile tea," Everhart says, noting it boasts a signature earthy, piney aroma. In addition to being found in tea, cosmetics companies incorporate bisabolol into moisturizers, cleansers and eye creams, touting it
as an ingredient with tranquilizing, soothing and calming effects.
When you are looking for a more stimulating high to get the day started, try a sativa or hybrid strain such as Select Elite's Lemon Jack or Maui Wowie.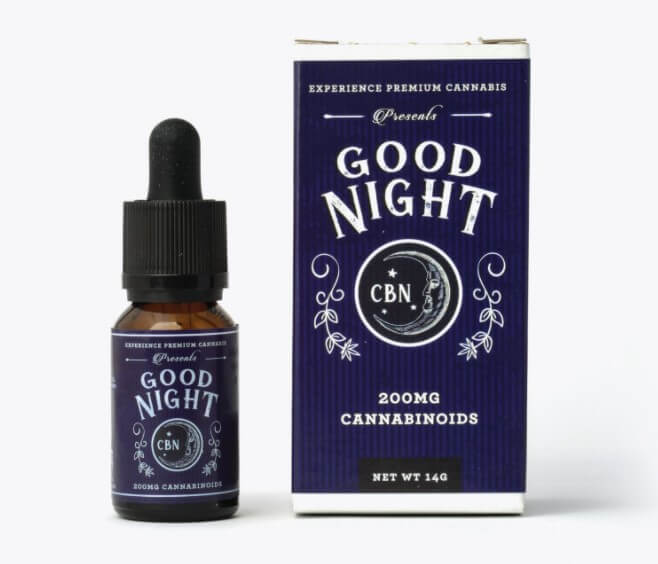 Good Night CBN Tincture from Experience Premium Cannabis
"Between their workload and the stress levels of their jobs, U.S. presidents are not known to sleep much," says THC Production's Stephanie Magurno. "Donald Trump sleeps four to five hours a night and Barack Obama maintained a similar sleep schedule. Bill Clinton slept no more than six hours per night and openly admitted he suffered from insomnia, as did Abraham Lincoln."
According to the Centers for Disease Control and Prevention, it is recommended that adults aged 18 to 60 get seven hours of sleep per night but an estimated 35 percent of Americans fall short of that mark. According to a University of Pennsylvania study, sleep deprivation has a significant effect on mood, leading to increased stress, anger, sadness, anxiety and mental exhaustion.
Experience Premium Cannabis's Good Night CBN Tincture is specially formulated to help its consumers get restful sleep with its formulation of 150mg THC and 50mg of CBN. When combined with THC, CBN is widely found to promote sleep.
"Sleep is really critical for functioning well. The combination of cannabinoids and top-shelf essential oils such as lavender and vetiver work synergistically to promote restfulness," Magurno says. "Years ago, the first time we made a CBN-rich tincture was by accident. But customers loved it so much we decided to make it a permanent addition to our menu and created the Good Night Tincture. We then further refined the cannabinoid ratios based on the input of our customers to provide optimum benefits for those who use it."
Corn Rose by Leaf & Vine
"With all the stress the president goes through, a little Corn Rose could make his evening a bit more enjoyable," says Planet 13's Zach Brengman of the strain from Leaf & Vine. "The large amounts of caryophyllene in this strain would be perfect to help any commander-in-chief relax after a busy day."
Corn Rose is a 50/50 hybrid so it could be consumed in the morning to start your day or as a way to end it. It isn't terribly strong so consuming it in the morning could help boost your mood and start your productive day on the right foot. Whether you are simply trying to concentrate on a task or focus on the big picture, this will give you that little boost you need to perform both. "Being that it is a balanced hybrid it could have different effects based on your energy. If you get a full night's sleep and consume it in the morning it will have a nice uplifting/cerebral type effect due to the high levels of limonene," Brengman says. "If you try it after a long day at work it will help calm you down and relieve aches and muscle pains from the caryophyllene."
Many customers have also pointed out its high level of humulene. "Humulene is a somewhat rare terpene that is known to be an appetite suppressant. So if you want a strain that won't leave you raiding the pantry, this is the strain for you," he says.