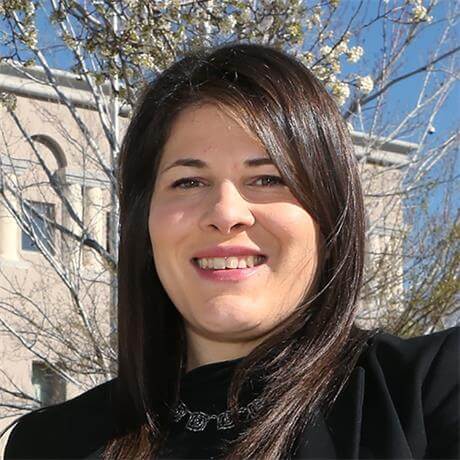 Riana Durrett
Jan 04 2017 . 5 min read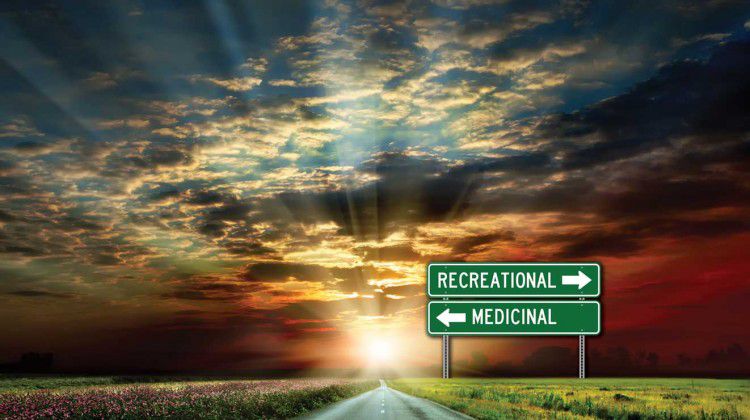 Senator Tick Segerblom recently embarked on a legislative fact-finding mission to meet with Oregon legislators and regulators to discuss the state's "Early Start" program. Senator Segerblom has expressed an interest in allowing legal sales of adult-use marijuana prior to the time Initiative Petition 1 (a.k.a. Question Two) would allow adults to legally purchase marijuana in a dispensary. Passage of IP1 allows for possession of one ounce of marijuana as of January 1, 2017, but legal sales may not occur until much later.
Senator Segerblom recently invited Nevada legislators and stakeholders to join him in a roundtable discussion with the Oregon Liquor Licensing Commission, Oregon Health Authority, Oregon state representatives and others to gather information on the benefits and challenges that may accompany an "Early Start" program in Nevada. Senator Segerblom was joined by four Nevada legislators, medical marijuana establishment owners, Nevada tribal members, Nevada Dispensary Association members and its Executive Director Riana Durrett, Legislative Counsel Bureau staff, and others.
The Nevada State Legislature will convene in February and, in turn, has the opportunity to put regulations in place that would allow legal marijuana sales to possibly occur earlier than required by Initiative Petition 1 (IP1).
Q: When can dispensaries legally sell marijuana in Nevada?
A: The Nevada Department of Taxation (NDOT) is required, under Initiative Petition 1 (IP1) to adopt permanent regulations by January 1, 2018 and to start accepting applications by that date. NDOT is required to accept or reject those applications within 90 days of receipt. Therefore, facilities shall be licensed by spring 2018, but NDOT is not required to allow the facilities to actually start sales by that deadline. Senator Segerblom would like for Nevada's residents and tourists to be able to access retail marijuana much sooner. When retail marijuana was legalized in Oregon through ballot measure 91, as it was in Nevada through Question Two, the Oregon Legislature decided that retail marijuana should be available for purchase as soon as the Legislature could pass a measure allowing retail sales and adopt rules regulating those sales. Senator Segerblom has expressed his intent to submit a Bill Draft Request (BDR) to allow the retail sale of marijuana in a timeframe that allows for sales to occur as early as this summer.
Q: Can Nevada follow Oregon's lead in allowing retail sales sooner than contemplated under Question Two?
A: Senator Segerblom organized the recent fact-finding trip to analyze Oregon's approach to allowing retail sales that took place before their ballot measure was regulated. "Just like in Oregon, an Early Start program is a viable option in Nevada. It would actually be easier to implement than it was in Oregon because we have such a robust regulatory system for our existing medical marijuana industry," remarked Senator Segerblom after meeting with the Oregon LiquorLicensing Commission. "We literally could flip a switch and sell and track recreational sales through our medical dispensaries tomorrow."
Q: How did Oregon allow retail sales earlier than its ballot initiative contemplated?
A: Oregon voters passed Measure 91, which legalized recreational marijuana possession as of November 2014, which became effective on July 1, 2015. However, the Oregon Liquor Control Commission (OLCC) would not start accepting applications to operate recreational marijuana establishments until January 2016 and the businesses would not be licensed to operate until fall of 2016. The Oregon Legislature found that public safety was at risk because the delay between legalization of marijuana and operation of state-licensed establishments would encourage black market sales. In 2015, the Oregon Legislature passed SB 460, which allowed dispensaries to sell limited amounts of marijuana flower to any person over the age of 21. The Oregon Health Authority (OHA), which regulates the medical marijuana industry, was required to adopt rules that would allow for the sales to commence October 1, 2015. In 2016, the Oregon Legislature expanded the Early Start program to allow for limited sales of edibles, concentrates, and infused products.
Q: Would Nevada still collect the taxes required under Question Two?
A: The tax rate for "Early Start" sales in Oregon is higher than the "commercial program" adopted under Measure 91. Sales under "Early Start" are taxed at 25 percent while recreational sales under the "commercial program" will be taxed at 17 percent. The Division of Revenue was tasked with collection of the taxes accrued in Oregon's Early Start program. Oregon collected over $54 million in the first 10 months the program operated. If Nevada adopted a similar program, than the State would be able to capture tax revenue even earlier than is contemplated under IP1 and there are likely to be higher sales in Nevada than Oregon, given Nevada's thriving tourism industry. If Nevada does follow Oregon's lead in early adoption of retail sales, Nevadans and Nevada's tourists could purchase retail marijuana legally sooner than contemplated under Question Two, but the change will still not be immediate. Nevada's legalized marijuana industry, patients, and tourists will need to stay tuned for more information on dates and information on what is allowed under Nevada's Early Start program, if it is adopted.
Q: How would Nevada benefit from early sales?
A: Benefits of an Early Start program include: An Early Start program would discourage the black market sales of marijuana that are likely to occur now that possession is legal as of January 1, 2017, but sales are not. The State can begin to collect the taxes that it will eventually be collecting from the sales of marijuana. Oregon collected $54 million in the first 10 months of its Early Start program. If Nevada doesn't follow suit, it would most likely lose that amount in tax revenue, if not more. As Nevada's legislators assemble to begin the 79th Legislative Session next month, those consumers interested in accessing adult-use marijuana should stay abreast to find out when they can begin making legal purchases.