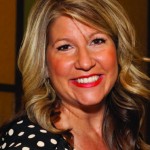 Beth Schwartz
Oct 10 2016 . 11 min read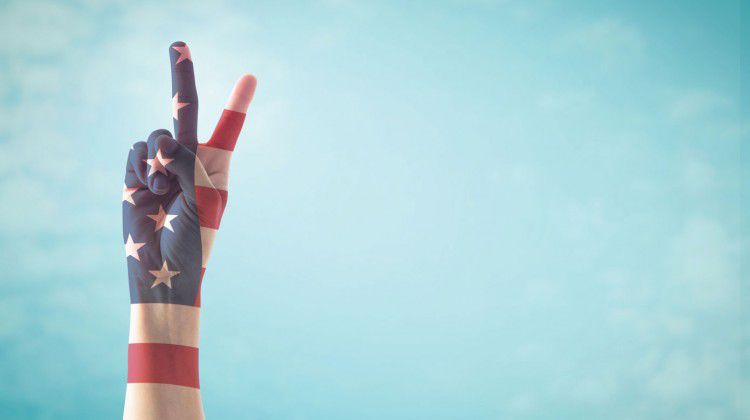 Some cannabis proponents predict that if Question 2 does not pass and cannabis is not legalized for adult use, "the Nevada medical cannabis market will become the Salton Sea of cannabis markets. If it doesn't pass, it's going to be devastating for the industry. Bankruptcy lawyers are going to make all the money. It is exactly what we don't want to see happen in Nevada," explains Leslie Bocskor, managing partner of Electrum Partners. "The effect on the patients will be far less availability, far less variety, no innovation taking place to provide anything, and it will just be brutal."
Bocskor, who is the founding chairman of the Nevada Cannabis Industry Association, continues, "The variety starts to go out of the shops. You don't see 10 or 20 different strains, you see five or three, it becomes sort of like New Jersey. You will see the variety go away. The only thing that will sell will be the things people know they can make money on. The high-CBD strains will go away, which are some of the most therapeutic, because they don't make as much money and they take longer to grow."
While Bocskor predicts patients will suffer, he notes that the black market will thrive. "California will most likely go rec this November, Arizona might go rec, too, so we will be an oasis of medical only. The black market will thrive, you will guarantee a black market. You will guarantee that the business gets crushed in Nevada. It's not going to be a happy outcome," Bocskor explains. "I am going to say all but five dispensaries will have to shut their doors six days a week. There will probably be five that will be able to stay open full weeks and the rest will shut down or cut back the days that they are open.
"I don't want to be the bearer of bad news but I don't see a way to do the calculations in any other way that works. If we look at the actual numbers and look at what's going to happen as people compete just to try and stay in business, prices are going to go down and it's going to be a race to the bottom. That's going to cause people to shut down and wait," finishes Bocskor.
Nevada's dispensaries owners are much more upbeat in their prognostications about the medical cannabis industry if Question 2 doesn't get the votes necessary to pass. "I think we will see the medical marijuana industry in Nevada grow with or without Q2 -- with Q2 the growth curve is steeper, without Q2 it will continue to grow just without as high of a rate," forecasts David Goldwater, partner at Inyo Fine Cannabis Dispensary, which is celebrating its one-year anniversary this month. "I am not concerned for my business, but there are others in the industry who are counting on Q2 passage to remain in the business or to get in the industry. We designed our business model and applied for all of our licenses based on moderate demand in the medical marijuana program. Those who made a business plan anticipating adult use, obviously, will be disappointed if Q2 fails."
Dispensary operator Brenda Gunsallus also took a more moderate approach with regard to Sahara Wellness' business plan. "We were not the people who went into the business expecting to make a lot of money. That's not why we got in the business in the first place. We have started a lot of businesses so we knew it would take years to get our investment back. When you have $2 million in just the dispensary, and $4 or $5 million in the cultivation, you don't make that up overnight, it takes years and years. We were invested in people and helping people so that's why we wanted to do it," she explains of opening Sahara Wellness earlier this year.
Ben Sillitoe, CEO/General Manager of Oasis Medical Cannabis, sees a thriving future for medical cannabis in the Silver State. "Nevada's medical marijuana industry will continue to grow at a steady pace now that the state has made it easier to become a patient by providing access to an online application system and having turnaround times of less than 48 hours. I think that we will actually see an increase in the rate of growth for the medical industry. We will eventually see about 45,000 patients in Las Vegas, and, at that point, I think the medical industry will stabilize.Some companies may not make it to that point if it's only medical, but it will eventually become a thriving industry," predicts Sillitoe.
Ironically Gunsallus would like to see Question 2 pass for the patients more than anyone else, noting many patients can't afford to get their medical marijuana cards. "We will have to find a way to get older people cards. I know of a lot of elderly people who have cancer and they can't sleep and have side effects from chemotherapy and they can't afford to get their cards. I would like to find a way that if rec doesn't pass, that as an industry we help people get their cards."
Former political scientist and cannabis consultant Stephen McCamman agrees that easing restrictions and making patient cards more easily obtainable will help an industry that "will continue to limp along" if Q2 doesn't pass. "If it doesn't pass, what needs to happen is more conditions need to be listed as allowable. The process for getting a card needs to be streamlined and the cost of getting the card needs to be reduced. On top of that, the concept of reciprocity with other states needs to be advertised. There are lot of people in other medical states who don't even know they can come to Las Vegas to use their card."
More refined regulations for Nevada's medical marijuana program is why cannabis advocate Julie Monteiro, who is a registered nurse and editor of Cannabis Nurses magazine, is hoping Question 2 doesn't pass. "If it fails it will finally allow our legislators and lobbyists to focus on our medical bill that has been in existence for over 16 years. We still have so much to fix and mold with our current medical program," Monteiro explains. "I feel our Nevada legislators have let our entire program suffer by not ironing these issues out for the last 16 years.
"A lot of people are not happy, they are frustrated, they want the medical marijuana program fixed first before convoluting it with a whole other program of putting recreational on top of it. The patients need help and they aren't going to get that help if Q2 passes, in my professional opinion. I have seen it happen in Alaska, Washington and soon to be Colorado. I sat there when our legislators said in five years our medical program would be going by the wayside," Monteiro explains of her stance.
"I have spent the better part of the year speaking with elected officials and leaders from other states, as well as educators, to gather information on the best approach to youth prevention," explained Senator Farley. "With the help of Roseman University and John Hudak, a fellow with Brookings Mountain West, Nevada is going to go from having absolutely no youth prevention program for our children to having the best in the nation."
Monteiro is not the only one who is concerned that Nevada's medical marijuana program could become a thing of the past. "I think a lot of people are scared that if rec passes, the medical industry will somehow disappear and I think they have good reason to fear that. But our industry is committed to maintaining its existence as a medical industry alongside the future adult-use industry so, hopefully, if it does pass, nothing will change for patients," says Sillitoe.
Even if Nevada's medical cannabis program does go by the wayside, it will have left behind some strong regulatory measures that will benefit recreational users. "Nevada's standards of testing are leading the nation right now. The safest cannabis in the U.S. is available in Nevada," says Bocskor. "If rec passes, you will see that continue to go forward and become even better. It will lead to the breaking of the black market, which will remove the temptation for patients not to go to the black market. The real issue with the black market is not that it is cheaper, it is that it's not tested and you don't know what fungicide, what herbicide, what microbial infestation or what contamination of heavy metals is present or what you are dealing with. That lack of testing in the black market will encourage patients to go to the dispensaries."
If Q2 passes Bocskor predicts good things for patients. "It will be great for the patients on an ongoing basis. Home grow will be brought back. Once the industry is up and running and everybody is able to function and it's a real market than the industry won't feel threatened by home grow because they will realize it's not a threat. If you look at every other market, like Colorado or Oregon, it's not harming the industry at all. They will eventually get it back."
But home grows is not the only thing patients will benefit from, according to Bocskor. "The variety available to patients will be enormous because Nevada will become a hotbed of innovation in developing new product categories, doing research on the therapeutic effects of different things, and the first patients to get access to this will be Nevada's. Nevada will get the benefit of all of the business being done here,"he notes.
It will not just be Nevada's patients who benefit from the passage of Q2. According to the Economic and Fiscal Benefits Analysis prepared by Las Vegas-based RCG Economics in conjunction with the Marijuana Policy Group (MPG), a regulated, adult-use marijuana industry in Nevada will generate more than $1.1 billion in overall economic activity in the state related to the adult-use marijuana market.
The state's educational system will see a big portion of that windfall. The Economic and Fiscal Benefits Analysis notes that revenue projections are more than $60 million in excise and sales tax revenue annually, including approximately $20 million per year for Nevada schools.
"It would provide the most tax revenue we have seen for the schools and the educational system in Nevada. I can't find anything to compete with it historically. It would generate tax revenue that would compete with gaming and mining. We are 49th in the nation in education and this will provide more money to get better educators, to give teachers the money to buy supplies that they are now coming out of pocket for, and to reduce classroom sizes from 40 students to a more manageable 20 students. The effect on the youth of Nevada will be enormous, not to mention, once we have it regulated we are breaking the black market which will mean it will be just as hard to get cannabis as it is to get beer."
Job creation is another positive that comes with the legalization of adult-use cannabis, according to Q2 supporters. "Job creation in Nevada has been a real problem since the economic collapse in '08/'09 and this is likely to be the number one job creator in Nevada once we pass this," offers Bocskor. The Economic and Fiscal Benefits Analysis estimates approximately 3,300 jobs will be created directly in the adult-use marijuana industry and 6,200 jobs will be supported overall.
In the end, it will be up to the voters of Nevada to decide if the state will join Colorado, Washington, Oregon, Alaska, and the District of Columbia and go rec or not -- which is not a done deal by any means. According to a Rasmussen Reports poll from July 26, 50 percent of voters polled said they'd vote for Question 2, with 41 percent opposed and nine percent undecided.
"At this point it's too close to call, the thing that will determine the outcome will be strong democratic turnout and strong turnout of younger people," offers McCamman. "The unknown is how much the opposition is going spend, but a worrisome sign is the number of politicians coming out against it. In summary, it's too close to call."