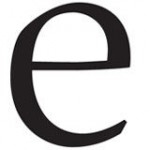 Danny Axelrod
Feb 18 2020 . 7 min read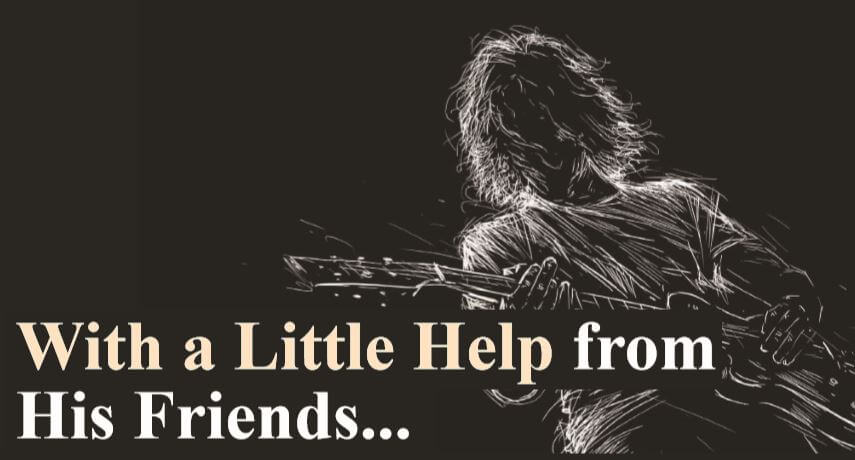 When I was a kid, camp was a place of dread for me. The food was on par with the school's cafeteria, arts and crafts were so boring you wanted to be back in school, and the bathrooms were outhouses that required a full nature hike to reach. Then there were the counselors; either awesomely stupid Dudley Do-Rights who actually took the "camp spirit" seriously, or out-and-out bullies who sadistically terrorized their younger charges. Who knew that when you grow up, that's when camp gets badass!?!
David Fishof's Rock 'n Roll Fantasy Camp allows such once-tortured campers the kind of Lord of the Flies opportunity to live out their amplified dreams sharing the stage with some of the biggest names in the business. Last fall, they held a camp that any Beatles fan would be remiss if they missed: a chance to perform Sgt. Pepper's Lonely Hearts Club Band live with Cheap Trick. I pleaded, cajoled and hounded this very publication until they said 'yes,' then I packed a bag and rolled a spliff, and headed for zee (North Hollywood) hills to get high with a little help from my friends.
The camp runs out of a North Hollywood rehearsal studio that's just a quick hop from Vegas to Burbank, you bunk at the not-too-shabby Sheraton, and end-of-camp "show nights" take place at legendary Sunset Strip venues like the Viper Room and Whiskey A Go Go. Arriving on a Thursday afternoon right as camp was about to start, I was given a lanyard and told which "band" I would be in. That's how it works; you tell them ahead of time what instrument you play and what skill level, and they assign you to a "jam room" accordingly.
The camp was full of guitarists, so I had to borrow my buddy's bass and channel my inner Derek Smalls from Spinal Tap among a quartet that included a hedge fund manager, a certified financial advisor and, well, I honestly can't tell you what Mike on drums does for a living. I only know it helps provide the pent-up rage that drove his Bonzo-like beatdowns of the drum kit.
Every band is assigned a counselor. These are seasoned pros who have made a name in the business, albeit not the names we may readily know. Folks like Teddy Andreadis, who's worked with everyone from Carole King to Alice Cooper (imagine that super-group) and Sabbath and Ronnie James Dio vet Vinny Appice. There's former The Firm bassist Tony Franklin (remember when Jimmy Page grabbed Paul Rodgers and started a band after Led Zeppelin called The Firm? Go to YouTube and look it up, I'll wait) and Vixen axe-woman Britt Lightning. Our Mötley Crüe (nope, nobody from that band) had been assigned Derek St. Holmes, the power vocalist who sang anything you remember from Ted Nugent (before you remember how Nugent has become a red state caricature of modern day 'Murica). St. Holmes would be our guru in the studio and on the stage.
With our core unit assembled, we set out trying to figure out what songs we were going to play. The camp had already decided what Sgt. Pepper track each band was going to play, and there was a dozen or so bands at the camp. We were assigned "With a Little Help From My Friends," but were responsible for coming up with a three-song set to play in addition to our time on stage with Cheap Trick. With Derek's guidance (the guy was really a good band manager), we ended up with a version of early-era classic "I Feel Fine" (notably with a one-two goosestep backbeat that made us sound like we were batting clean-up in a country western bar), "Back in The USSR" and, funny enough, the Kinks "All Day and All of the Night."
In between jam sessions, there were chats with folks in the Beatlesphere, like Wings drummer Denny Seiwell and legendary Yes drummer Alan White (who played on John Lennon's Imagine album). These were pretty interesting peeks behind the curtain at Lennon and McCartney, two of the greatest songwriters of the last 50 years. For instance, at one point while working together, Paul told Seiwell, "You know, the Beatles was always John's band." That's a funny thing to hear from the guy who ended up co-opting the band in its later days, as John disengaged.
One of the hardest things to do right is to come up with a band name. How do you pay homage to the band that brought us together while irreverently putting our own stamp on it? There were some good ones like Prudence and the Piggies (which featured an actual Prudence), and some were not so great like the Night Trippers. We erred on the side of the cheeky and called ourselves A Day In Your Wife. And, so, we took to the elevated drink coaster that is the Viper Room stage for the first night of live performances. It was a solid runup to the main event, Sgt. Pepper with Nielsen, Zander & Co. on the following night.
A word about Cheap Trick: them being a part of this whole camp is no random thing, and a stroke of Rock 'n Roll Fantasy Camp genius. Besides writing some of my favorite party anthems when I was growing up including "Surrender" and "I Want You to Want Me," you may remember that they had a two-week Vegas mini-residency called Sgt. Pepper Live in 2009 playing the album front to back live. Who better to play Beatles music with?
A word about Whiskey A Go Go: more than the Roxy and possibly even the Hollywood Palladium, no Sunset Blvd. venue has had such prominence through several reinventions of rock and roll throughout the years. As Cheap Trick lead singer and rhythm guitarist Robin Zander commented entering the backstage green room, "Courtney Love was right over there the last time I was in here." (Maybe that quote doesn't quite sum it up, but I thought it was pretty cool because I was the only person who heard him say it.) This is another thing that puts this camp over the top for the recreational rocker, the chance to play on one of music's most iconic stages.
And play we did, to a packed house during a three-hour performance that allowed every band in the camp their spotlight. We were the third band up, and I just remember looking over and seeing Rick Nielsen playing guitar and Robin Zander singing backup and thinking to myself, it just doesn't get any more real than this. Then I looked at my bandmates, and we were actually playing together like a group and not a bunch of strangers who had been thrown into a room with amps and a drum kit just a few days ago.
It wasn't just rock and roll fantasy, it was rock and roll heaven, as we pulled off our song without a single f&%k up. Even the financial advisor sounded about as good as he had during the whole camp. We may have only jammed that one song with Cheap Trick, but the memories and friendships I made in just the space of a few days left me feeling fine.