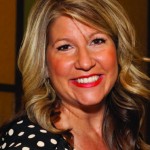 Beth Schwartz
Oct 03 2020 . 21 min read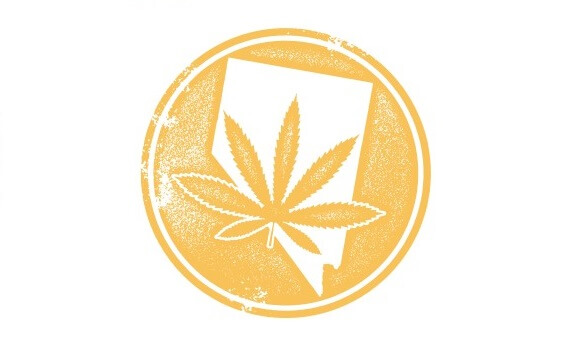 Attorney Ross Miller fought a war—by his own description—against both the state of Nevada and some of the most powerful and wealthy business interests in the state. After a nearly two-year legal contest, Miller and a veritable battalion of other lawyers proved that state officials steered billions of dollars' worth of newly issued recreational marijuana retail licenses to a small group of cannabis companies.
The fight began in 2018 when Nevada state regulators issued 61 coveted licenses to a group of 17 companies leaving the losing applicants baffled and suspicious about the integrity of the state's process.
After an appeal to the Nevada Tax Commission failed to achieve an administrative remedy, dozens of cannabis companies, led by Miller's legal team, filed suit against the Nevada Department of Taxation alleging unfair practices during the licensing application process. At the subsequent injunction hearing, his legal team proved that state tax officials failed to disclose how they awarded 17 companies licenses from a pool of 127.
Miller, who represented 10 of the companies that were not awarded licenses, won a partial victory in 2019 when Judicial District Court Judge Elizabeth Gonzalez issued a partial injunction halting the issuance of some licenses. The judge ruled the state had violated language in Question 2, the 2016 voter-approved Initiative to Regulate and Tax Marijuana, and that the applicants who had failed to disclose all owners, officers, and board members would not be granted a license until the matter was resolved at trial. To add even more opacity and intrigue to the legal saga, a number of Miller's co-plaintiffs struck a deal to secure licenses and withdrew from the case.
Even though Miller and his team eventually won the battle following a trial this past summer—the judge agreed with him that the state Department of Taxation acted "arbitrarily and capriciously" and went "beyond its scope of authority" to change evaluation rules by lifting a background check requirement—he lost the war. In her ruling Judge Gonzalez didn't order a redo of the licensing process or provide compensation for the millions spent trying to obtain them in a process that, according to Miller, violated the voters' will, administrative rules, and ultimately, the law.
Miller's team is now contemplating an appeal to the state Supreme Court. "Potentially we might get a different outcome, but these cases take a long time and by then these companies will have been operating for a long period of time. We face an uncertain future on it in that respect," said Miller.
In our exclusive interview, Miller discusses his disappointment with how the state managed the licensing application process and how Nevada's experience with gaming could have provided a model for a fair and legitimate process that didn't undermine the integrity of the state in the eyes of Nevadans.
Ross Miller served as Nevada Secretary of State (2007-2015), ran for Nevada Attorney General (2014), and is currently running for election to the Clark County Commission to represent District C.
2019 PRELIMINARY INJUNCTION HEARING
elevate: What was your goal when you started the 2019 injunction hearing?
Ross Miller: Our goal was to challenge the fairness of the process and allege that the state did not follow their own procedures, rules, or the law that was passed by the voters.
elevate: Did you explore remedies that did not include a lawsuit?
Miller: Our clients' preferred outcome all along was to force the state to redo it. We first petitioned the Nevada Tax Commission, which was supposed to oversee the Department (of Taxation). When they approved these regulations, they had to take it to the Tax Commission. It's a publicly appointed body of citizen representatives that are supposed to oversee the almighty Department of Taxation and make sure that the government is following the law. The Department, Jorge Pupo (Deputy Director of the Department of Taxation), in particular, sent us back a letter saying that we didn't have any authority to have the Tax Commission review any of his decisions, so we were forced to go to court. We should have been able to overturn this just through an administrative process without spending millions of dollars on a lawsuit. We had to initiate a lawsuit. Our clients just wanted a fair process and wanted it (the recreational marijuana licensing application process) to be redone.
elevate: What was your legal strategy going into the injunction hearing?
Miller: When we filed the lawsuit, we knew very little about what the state had done in order to review these applications because the state wouldn't tell us anything. They wouldn't even tell us who had won the licenses, let alone the process that they used in order to be able to evaluate them. We had heard that the state had used temporary employees to evaluate the applications. We had heard that some of these licenses that had been awarded through the process had already been transferred to out-of-state, publicly traded companies, which was not in line with what the voters intended when they legalized recreational marijuana.
In the injunction hearing we were really trying to discover what evidence was out there as to the process that the state ran. Nobody gave us much of a chance when we first started, but through that hearing and eventually through Governor Sisolak's leadership and passing a major transparency bill (SB 32, signed May 10, 2019), we eventually uncovered very troubling information that we then tried to use at trial in order to prove our case.
elevate: It was supposed to be a quick hearing that
lasted a week but ended up going on for three months.
What happened?
Miller: The state couldn't provide any explanations for the processes they ran, and they refused to answer any questions. Every time we had a representative from the state that was brought in to testify, they would simply say, "I don't know why that decision was made. It wasn't my decision to make. It was somebody else in the Department's decision to make." They couldn't provide any explanation for why they didn't follow up, so we had to continue to call witness after witness in order to try to get to the bottom of the truth as to the process that the state ultimately administered.
elevate: How much did you know about the state's licensing application process going into the injunction hearing?
Miller: We knew, because we represented ten different clients, that some of our clients understood rules that were much different than other clients. A couple of our clients knew when they applied that they could apply for as many locations as they wanted throughout the state. Only some of them knew that rule. It wasn't communicated equally to everyone. So, we knew that there were huge rules that the Department had taken interpretations on that they had only communicated to select applicants that gave people a significant unfair advantage.
elevate: What was the most egregious thing you discovered during the injunction hearing?
Miller: Jorge Pupo, who was the Deputy Director of the Department of Taxation, came in and testified, and he admitted that the state didn't conduct background checks as they were required to do, and that he couldn't even so much as guarantee that we didn't have the Sinaloa cartel as an ownership group in the state of Nevada. He admitted that they used a completely arbitrary process in terms of how they evaluated and how they applied the evaluation criteria. He admitted that there were whole provisions of the regulations that the state simply didn't follow, and he admitted that he had a very cozy relationship with a select group of insiders who had even offered him a job after he was done with his service. He admitted that he had all kinds of communications with those insiders that weren't available to all applicants that gave them an unfair advantage. Through that testimony, he made so many admissions that eventually he was terminated from his position at the Department of Taxation, and the state ended up having to hire an attorney to represent him in the ongoing proceedings because he was under federal and state criminal investigations for his conduct.
elevate: Would you consider Judge Gonzalez's temporary injunction ruling last summer a victory?
Miller: No, I would call her ruling last summer a partial victory. I think we felt we had some very strong findings from the judge based on the evidence that we were able to uncover and I feel that we had a good degree of optimism that we'd be able to pull together the evidence at trial to be able to force the state to redo the process.
THE SETTLEMENT
In the midst of this summer's trial some of the plaintiffs reached a settlement that reshuffled several of the recreational marijuana licenses that were awarded in late 2018. This resulted in 17 cannabis companies dropping out of the trial and, in turn, diminishing the number of plaintiffs.
elevate: The companies you represented were not part of the settlement. Why did your clients oppose the settlement?
Miller: We opposed the partial settlement because it didn't do anything to resolve the ultimate litigation and it didn't include all of the parties that it needed to in order to be able to resolve our claims. We opposed it because they weren't approving this settlement in a transparent manner. They rushed these settlements through in emergency meetings of this new regulatory body (Cannabis Compliance Board, which took over regulatory authority of Nevada's cannabis industry from the Department of Taxation on July 1, 2020) without a hearing as to what the implications of approving these settlements would be. (And) without allowing full public comment so that the public could understand the implications of allowing transfers of these licenses to be sold to publicly traded, out-of-state companies. And being awarded to companies that unarguably did not meet the same standards as other people who were applying in
what should've been a merit-based review of who the
best applicants were, and who had the right experience
in running dispensaries that need to be run by companies that follow the laws and regulations in order to protect
the public.
If you go back to the original ballot question (Initiative to Regulate and Tax Marijuana passed in 2016), that the public was able to vote on, the key arguments they represented were about public safety, getting the illegal black market out of the hands of drug dealers, and pushing this into an appropriately regulated area. It's supposed to be regulated like alcohol. We were supposed to protect kids, make sure that we didn't have dispensaries that were selling to minors. That's not what happened. The applicants that won had a history of selling to minors, and those instances or those violations were swept under the rug. The Department was required to evaluate the company's history of compliance in running a dispensary under the law, and they admit they didn't do it.
You wouldn't see that in the gaming industry. If you were going to grant a limited number of licenses to be able to open up a casino and you were really trying to determine who the best operators were and who the most compliant operators were, you wouldn't give out the licenses to people who had repeated instances of violations but that's what happened here.
WORLD WAR WEED
In her September 2020 ruling, Judicial District Court Judge Elizabeth Gonzalez's order echoed her preliminary findings a year ago that prevented all but a handful of new marijuana dispensaries from opening. While the ruling found numerous faults with the state's process and gave credence to many of the complaints brought by plaintiffs, it didn't overturn the process, award monetary damages or grant new licenses.
elevate: What was the crux of the plaintiffs' argument for this past summer's trial?
Miller: We presented what we felt was overwhelming and compelling evidence that the state hadn't followed the law. They didn't administer a fair process, and that the process should be overturned.
elevate: During your opening statement you referred to this case as World War Weed.
Miller: It slipped out. I had casually referred to it as World War Weed because you had the most powerful law firms, with some of the most high profile attorneys in the state, all devoting almost unlimited resources to this battle in a case that was so large that it had to be moved out of the courthouse into the Las Vegas Convention Center in the middle of a pandemic. If you look at who the owners, officers, and board members are of the applicants for these licenses, they're truly the richest, most powerful, most influential people in our communities who don't have gaming licenses.
Seemingly, everybody was involved in this litigation. Even the people who were standing on the sidelines that couldn't afford to pay the enormous cost of being involved in this war were sitting on the sidelines to see who would win. The alliances weren't always clear. Somebody that was fighting in this war alongside us in the injunction hearing could settle out of the case and flip and become an adversary for us in the case immediately.
At the close of my opening statement, being very uncharacteristically passionate, I think I was pounding on the podium trying to make a point for the judge. They were just my true emotions coming out, and it slipped out. Media caught onto it and labeled it that way and the case became associated with this term. I hadn't written it as part of my opening statement, didn't really intend for it to slip out to be used as part of the case but I still think that the analogy's appropriate because it was a massive battle that really involved all kinds of powerful interests throughout the state.
elevate: Judge Gonzalez declared Nevada's Department of Taxation acted "arbitrarily and capriciously" and went "beyond its scope of authority." Did it surprise you that she still ruled against the plaintiffs?
Miller: We respect the judge's decision but it's unfortunate that if you read her order—I'm not sure that we could've written it ourselves any stronger—on those points, as to how the Department administered an arbitrary process in evaluating these applications, how the Department destroyed evidence, how the Department played favorites, how the Department failed to appropriately train the people who evaluated these applications. The process that they ran, in order to hand out billions of dollars' worth of licenses, that will determine the future of the industry, in what is still a federally illegal industry, and that somehow wasn't enough to force the state to redo it and follow the law.
She found that the Department, to the extent that applicants applied and didn't identify all of their owners, officers, and board members, should be enjoined. But, unfortunately, she let the Department determine who that applied to.
Not surprisingly, the Department that refused to follow it
all along magically said, "It doesn't apply to anybody." That's exactly why we had to drag them into court in the first place. And that's what's most disheartening about this is that if you establish, which we did, something as serious as she found in her order, you would hope it would mean that it would force the government to go back and follow the directive that the voters had given, and that's not
what happened.
So these licenses have now been forever awarded to a select group of companies that weren't the best companies, and that should've been awarded in a merit-based review, that have transferred these licenses to out-of-state companies that also aren't the best operators. That's who we now have running the dispensaries in our community, which is unarguably contrary to the voters' intent when they passed recreational marijuana.
elevate: What is your takeaway on how Nevada's recreational marijuana licensing application system worked?
Miller: There was a proven model for how the Department of Taxation should have administered the evaluation process for these applicants to be awarded a dispensary license. The state spent a considerable amount of money bringing in consultants and administered a fair process in 2014 (when awarding Nevada's medical marijuana dispensary licenses). All the Department of Taxation needed to do was follow that same process. The Deputy Director dismantled key provisions of the 2014 process, so that they would be able to provide information to a select group of insiders as to how these applications were going to be evaluated and scored, and not all applicants understood the rules the same way.
Then they turned over the evaluation of these applications to temporary employees who weren't adequately trained, and scored these applications in a manner that was completely different from the 2014 review process.
That same Deputy Director knew that some of the applicants that were applying intended to transfer these licenses to out-of-state companies, that wouldn't have, in fact, applied in the same application process. The applicant who scored number one in every jurisdiction was allowed to sell their dispensaries to an applicant who scored well outside of the rankings that would've been awarded a license. They scored 39-41st in one jurisdiction, and they were allowed to buy the license that was awarded to number one. That's against the law, and yet, that was allowed to happen also.
They were allowed to completely skirt the intent and the will of the voters, not follow the law, and run a completely arbitrary process, and ultimately, we weren't able to change that outcome. You want to talk about people's distrust in government at this point? Those are the kind of things that I think most disgust the public. And that is unfortunately what they have come to expect from government, and I just thought we could do better in this state.
elevate: In addition to the 2014 medical marijuana licensing process, you made a comparison to another highly regulated industry in Nevada.
Miller: In my opening statement I directly compared this to gaming, and I think that is the appropriate comparison. I spent a lot of time developing that opening and trying to root it in that history because that history is important and because that is exactly what happened in gaming. When Governor Sisolak, really as a result of a lot of the early indicators as to how far this process had gone off the tracks, decided to put a whole new regulatory structure in place, he brought in Brin Gibson, who had been the Chief Deputy Attorney General in charge of our gaming regulatory structure at the Attorney General's office. They formed a task force and they tried to regulate the marijuana industry like gaming.
At every hearing when Brin Gibson testified that in order to put this new regulatory structure in place he, again and again, talked about the history in Nevada. He talked about the Kennedys, and he talked about organized crime, and he talked about lessons that Nevada had learned, historically, when we didn't appropriately regulate one of our key industries. (He talked about) the fact that when Bobby Kennedy was Attorney General, he was conducting hearings on organized crime and they had uncovered so much evidence that organized crime was involved in Nevada's casinos. When Governor Sawyer learned that the federal authorities were going to come in and kick down the doors of our casinos, he and the entirety of our federal delegation called President Kennedy and Attorney General Kennedy and begged them for an opportunity for Nevada to more appropriately regulate itself. And we turned the corner because we began to more appropriately regulate ourselves.
That analogy is directly appropriate here because this industry is still federally illegal. The Department of Justice has sent letters to other jurisdictions warning them we will look the other way, and we will not bring enforcement actions for states that choose to legalize this under state law, even though it's federally illegal, so long as you appropriately regulate yourself, but if we find lax regulation there are no guarantees. So this, in effect, could jeopardize the entire industry in Nevada.
Even though we've now put a new regulatory body (Nevada Cannabis Compliance Board) in place, this trial shows that it's still far too cozy in Nevada. It shows that Nevada still has a very high propensity to not appropriately regulate the industry. That is alarming. I think it's dangerous for the industry. It goes against the will of the Nevada voters when they first legalized recreational marijuana in our state. And ultimately, I think these are the types of situations that cause the public to not trust government as a whole because our government was entrusted with an obligation of responsibility to follow the law and regulate the industry appropriately, and we now have a court order following a trial that says that didn't happen.
Unfortunately, as part of that court order, nothing's going to change. The licenses that were awarded under an unfair, illegal process will stand, and that's who will operate marijuana dispensaries in our state moving forward, unless, God forbid, federal authorities step in and take action, which I hope and expect won't happen. But historically, if you look at the context of what happened in the context of gaming, that has happened before.
elevate: What damage will your clients incur?
Miller: There's a cap in the law as to the number of dispensary licenses that we are ever allowed to have in this state, so there are only 80 licenses that are allowed in Clark County and 20 in Washoe County. There are 100 licenses for the two big population centers. My clients, all of them, had gone through a process in 2014 that was fair, and they had won licenses. In this last round, when they gave out the final licenses that will ever be awarded, licenses were awarded in an unfair and illegal process and awarded to a couple of applicants, one of which was awarded a monopoly number of licenses in both of those jurisdictions. My clients will now have to compete in that environment, which disadvantages them, so that hurt my clients but, overall, it hurts the public.
elevate: How does it hurt Nevadans?
Miller: We were supposed to have locally-owned companies that cared about our community and followed the law and followed the regulations so that you don't have operators that are coming in from out of state that will violate the law and think that there are no consequences. (And not have) companies that would sell marijuana to minors and just believe that they can get away with it because they're big and powerful. We were supposed to have operators who truly gave back and had a history of charitable giving in the state, and (we were) supposed to have operators that valued the workforce in our community, giving people jobs, and really operating in a respectable manner.
That's the criteria that the Department was supposed to evaluate because that's what the voters expected. That's not what we got. We awarded licenses in a competitive review process that didn't evaluate that criteria at all, and so now you have all those licenses being transferred to big, out-of-state companies that don't care about our education system. They don't care about our community and don't value our community in the same way that I would argue my clients do. And they don't value our community in the same way that the applicants who had applied in 2014 and won licenses had ultimately done.
So you had a huge consolidation of the industry, which affects price for the consumers, affects quality of the product, affects customer service. It's just giving out these licenses to big international corporations that are purely motivated by profit when you've already shown them that Nevada doesn't appropriately regulate the industry. And you're not going to be closely watched in terms of how you run your business here and that's alarming because that's not how marijuana should be sold in our community. It should be appropriately regulated. Everybody believes
that but, unfortunately, we couldn't rely on our government to do that. They developed cozy relationships with big companies, gave them the licenses, and turned a blind
eye to considerable violations when they saw them. That's disheartening.
elevate: How would you characterize Judge Gonzalez's
final decision?
Miller: We got a victory on paper. We didn't get the outcome that we wanted and we felt very strongly the state needed in order to restore or help restore the public's faith in the government's ability to follow the law and appropriately regulate an industry that needs to be regulated. And is still, in fact, illegal under federal law because people see the dangers in not appropriately regulating this industry. The state of Nevada catastrophically failed us. It's just not right and we deserve better.