Amanda Connor
Sep 06 2016 . 3 min read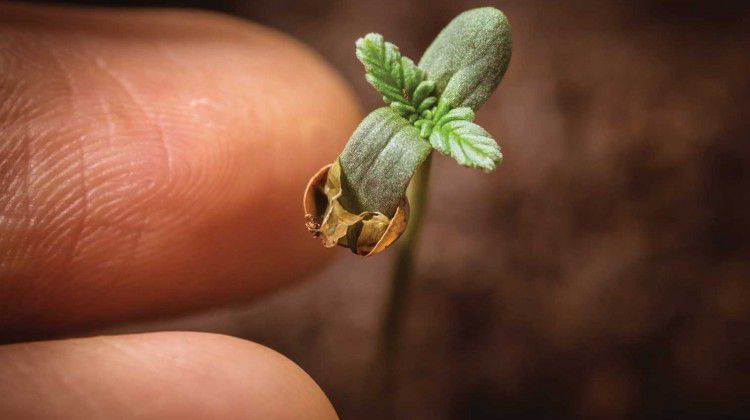 Although the passage of the law permitting the use of medical marijuana in Nevada has provided some clarity and public awareness with regard to who can grow cannabis and how much they can grow, the law can still be confusing. Most importantly, it's key that potential patients and growers know their rights when it comes to growing medical marijuana in the state, especially given the ways in which the law may change in the future.
Growing Your Own Medical Cannabis
The current Nevada Revised Statute ("NRS"), 453A.200, allows medical marijuana patients and caregivers to possess, deliver, and produce certain amounts of cannabis. However, the law does not allow patients to grow marijuana unless certain conditions are met. Patients would be well advised to note that these conditions may change after April 1, 2018. Before this date, a patient can be "grandfathered" into being permitted to grow marijuana (by having obtained a patient card prior to July 1, 2013) or they can meet one of the following compassionate care exceptions:
Exception 1: A patient may be permitted to grow their own cannabis if all of the medical marijuana dispensaries in the county of residence of the person who holds the patient card are unable to supply the quantity or strain of marijuana necessary for treatment of that person's medical condition.
Exception 2: A patient may be permitted to grow marijuana due to illness or lack of transportation. One example being if the person who holds the patient card is unable to travel to a medical marijuana dispensary.
Exception 3: No medical marijuana dispensary is operating within 25 miles of the residence of the person who holds the patient card at the time the person first applied for his or her patient card.
The first exception—whether a medical marijuana dispensary carries the correct strain for a patient—could present interesting issues going forward. Who will enforce this provision? Will scientific evidence be presented and who would require such proof that strains grown at home are different from those sold in a dispensary? While the second and third exceptions are fairly self-explanatory, it is important to note that the burden will be on the patient to establish that he or she fits within the exception.
Limits on Home Grows
It is important to note that regardless of whether or not a patient grows or purchases their medicine, all patients are bound by the same limits on possession of plants and usable marijuana. Under NRS 453A.200, each patient may possess 2.5 ounces of usable marijuana (or equivalent in edibles) and 12 plants (mature or immature). The language in Nevada's Revised Statutes states that each person cannot collectively possess more than 12 plants and 2.5 ounces with another person. This leaves rooms for questions such as -- what does "collectively possess" mean?
Further, the law requires that each patient must ensure that the usable marijuana or marijuana plants are "safeguarded in an enclosed, secure location."
Educated and well-informed patients are best able to take advantage of the benefits that Nevada's flourishing medical marijuana industry has to offer. If you're a patient or a caregiver who finds yourself an exception to the rule when it comes to growing cannabis in Nevada, it's a good idea to go over your options to be sure that your medicine can be obtained legally and thoughtfully, before and after April 1, 2018.